2020 General Election Preview: 4th Congressional District
California Globe takes an inside look into the 4th Congressional District race
By Evan Symon, October 13, 2020 2:30 am
One of the larger House districts in the state, the 4th Congressional District stretches across 6 counties and parts of 4 others in North-Central California. It's a largely rural county with many state and national forests sewn in throughout the district, but it also has a good chunk of Sacramento-area suburbs in Placer County. It is mostly mountain and forest, so rural values bleed true here, along with a few larger issues thrown in such as National Parks and wildfire mitigation.
Despite a large influx of Democrats heading into the Sacramento area and the California side of the Lake Tahoe area, the district still runs red.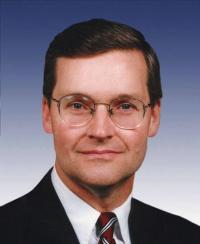 Ever since former Congressman John Doolittle retired in 2009, Congressman Tom McClintock (R-CA) has held the reins of the 4th District. The district has remained red, with McClintock himself surviving 2013 redistricting, a tough 2018 mid-term race where he won with just under 55% of the vote, and the general swing of California being more Democratic in recent years.
The area is still Republican, but Democrats are beginning to knock on the door somewhat. Trump won here by 15 points in 2016, and Cox won by 10 points in 2018 during the Governor race. However, the same district did choose Harris as Senator some years back, and the 2018 close call for McClintock prove that they aren't going away anytime soon.
Despite outspending McClintock, his Democratic opponent Brynne Kennedy, has been behind him in the polls. However, the percentage is closer than it was in 2018, and McClintock isn't higher than the needed 50% in polls just yet. The seat is vulnerable despite Republicans out registering Democrats here.
Since the late 1970's, Congressman Tom McClintock (64) has been rising steadily throughout California politics. After a stint as the Republican Party Chairman of Ventura County in his early 20's, McClintock was elected to the state Assembly in 1982. He remained an Assemblyman until 2000, only skipping a few elections in between to focus on a few other elections in the mid 90's. He became state Senator in 2000 and became nationally known in 2003 for coming in third during the 2003 recall gubernatorial election, only losing out to Arnold Schwarzenegger and Cruz Bustamante. Finally, in 2008, he was elected to the U.S. House and has stayed there ever since.
McClintock has distinguished himself as one of the most loyal Republicans in the House. He generally votes conservative, but his Libertarian side shows when he has occasionally voted for lefter leaning legislation, most notably marijuana. And, despite being strongly conservative, he has shown to be willing to work across the aisle. This year, he was the only Republican to cosponsor the Ending Qualified Immunity Act, which made history as the first piece of tri-partisan legislature in U.S. history as another co-sponsor was Congressman Justin Amash (L-MI), a Libertarian.
However his voting record does speak for itself, with tax limiting groups and conservative groups giving him high marks.
His platform is bolstered by fiscally responsible principles, forest and environmental management, and a mix of other important issues pertaining to Californians such as illegal immigration and healthcare.
McClintock hasn't wavered from his long-held positions.
With many major Republicans and conservatives backing him, McClintock is proving that despite some slip in the polls that he still has enough to stay on top.
Brynne Kennedy: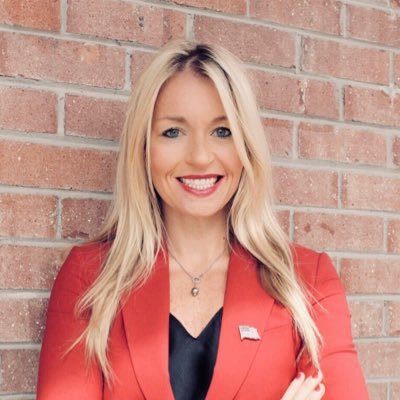 Challenging McClintock this year is 36-year old Democrat Brynne Kennedy. The founder of the tech company Topia, the Yale (2006)  and London Business School (2012) educated Brynne heads into the election with no prior elected experience. However, in addition to Topia, she also founded a charity, Mobility4All, so she does have company and charity leadership under her belt.
A 2018 article in the Berkshire Eagle, located in Pittsfield, Massachusetts, reported "Kennedy splits time between San Francisco and her home in Richmond" Mass. The Sacramento Bee reported Kennedy moved from San Francisco to Roseville just before announcing her run for office last spring, according to a story by McClatchy Washington Bureau reporter Emily Cadei.
In terms of issue support, Kennedy is largely off to the left of McClintock, although when it comes to lessening some taxes and protecting parks and some environmental issues, they do stand largely together. She has also lost some ammunition to use against McClintock on police and social justice issues earlier this year after McClintock co-sponsored the Ending Qualified Immunity Act.
However, Kennedy knows this is still a Republican district, and is hybridizing many of her issues to appeal to Republicans while also keeping Democrats. Her immigration position, for example, wants to strengthen the border with Mexico but also allow immigrants, such as those in the Dreamer/DACA program, to stay. Other stances, such as on firearms and veterans issues, takes this sort of stance. Many have tried and failed to beat McClintock before by running on solely left leaning positions and losing horribly. Kennedy appears to have leaned more right for more appeal and is getting results by closing the poll gaps.
While many prominent Democrats do support her, such as Senator Kamala Harris (D-CA), moderate Republicans such as former Governor nominee Meg Whitman have backed her, giving her a wide range of support in terms of ideology and helping eat away more at the centrist and undecided voters.
What does this mean?
McClintock is still leading in the polls, but Kennedy is literally just behind him. McClintock hasn't been in this close of a race for quite some time. And with many moderates and centrists voting Democrat or third party instead of Republican in some of the bigger races this year, the pull of voters to vote the party-line down to the other races could mean that this is even closer.
If October polls show McClintock at 50% or around it by a few points, he's likely going to win. But he's a little farther off than that as of mid-October. Kennedy, meanwhile, is still trying to rally voters around the idea that she isn't that much of a Democrat.
McClintock needs to pull out his bipartisanship credentials out more in the final weeks to win back those centrist voters. He has his base for sure, but it just isn't enough anymore. If he can prove to undecided voters that he is willing to work with others, he can secure the election, much how many Congressional members managed to withstand the blue wave of two years ago.
On the other end, Kennedy can still pull off an upset by hammering away at Trump, while also showing the conservative-sympathetic side of her. And unlike Jessica Morse from two years ago, she hasn't lied about her resume.
McClintock still has the edge in the 4th, but he needs to hold the line and win over centrists to make it 100%.
This is going to be a close one.

Latest posts by Evan Symon
(see all)