2020 General Election Preview: 74th Assembly District
California Globe takes an inside look into this close race as Republicans try to win back this Assembly seat
By Evan Symon, October 3, 2020 7:51 am
The 74th Assembly District:
The 74th Assembly District is slotted right into the Southwest of Orange County, encompassing cities such as Irvine, Costa Mesa, Huntington Beach, Laguna Beach, and Newport Beach. It's a wealthy district. In fact it's so wealthy that TV networks often use the beach cities here to portray the elites in SoCal in everything from soap operas to Arrested Development.
Majority white with significant pockets of Asian-Americans and Hispanics, the District has had a long history being what non-Orange County residents think of Orange County.
It's a very suburban district as well, meaning that despite it being in long-time Republican strong hold Orange County, it's more like a swing district than anything else.
History of the 74th:
The 74th began its history in its current geographic area in the OC beginning with the 2012 race. Former Republican Assemblyman Allan Mansoor was reelected but decided not to run again 2014, opening the way for former GOP Assemblyman Matthew Harper. In 2018, with the blue wave hitting California and the ballot harvesting fiasco specifically dinging Orange County, Assemblywoman Cottie Petrie-Norris (D-Laguna Beach) came out ahead by 11,000 votes, 53%-47%.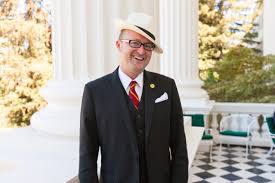 For a long time, the district area was largely Republican, but now it's completely on the fence. The GOP still has a narrow lead in terms of registered Republicans over registered Democrats, but the area has been attracting a lot of left-leaning and Democratic voters for quite some time. Even many Republicans in the area are tending to be more moderate.
The right to center-right shift can be seen in the votes in the elections. While Romney had more presidential votes here in 2012, Clinton managed to flip the percentages around almost exactly in 2016. Governor races have been the same, with Republican Neel Kashkari winning with 55% in 2014 and Democrat Gavin Newsom getting 52% of the vote only 4 years later
The March Primary showed that Petrie-Norris remains popular, getting well over 50% of the entire vote while both Republican challengers, Diane Dixon and Kelly Ernby, getting a combined 47.7% of the vote. Dixon managed to narrowly edge out Ernby by about 4,000 votes, so she is the one facing Petrie-Norris this time around. But only this time the Republican is the underdog.
Cottie Petrie-Norris:
Petrie-Norris is a Yale graduate and didn't even hold public office until her election in 2018. However her unique history of having a union step-father and going into the world of banking and tech gave her bona fides in pretty much every important economic part of her district.
A big part of her current popularity, as well as her 2018 underdog win, came from being a DINO. This won her a lot of votes from Republicans disaffected with Donald Trump and the Republican Party. Just how DINO is she? Well she managed to be the first Democrat ever to get a 100% ranking from the Howard Jarvis Taxpayers Association, even beating out many Republicans. However, her 0% rating from the NRA and high scores from many labor unions highlight why she isn't a registered Republican though.
Her voting record is a curious mix of hardline right and left though, proving she isn't a typical California Democrat. And her platform reads like a bingo card of current Californian issues, including everything from homelessness to wildfires to COVID-19. Of note are her education policies, which with trying to get increased enrollment and more funding, goes hand-in-hand with her massive union support.
In terms of endorsements, teacher unions and many professional unions love her, including many law enforcement groups. When was the last time you saw the Sierra Club and the State Highway Patrolman union agree on a candidate?
However, endorsements from Governor Newsom, Senator Dianne Feinstein (D-CA), and other prominent area Democrats paint her as a Democrat.
She is also a top fundraiser and has already managed to out-fundraise most candidates this year already.
Petrie-Norris may be a DINO, but she's still a Democrat in the end, and one with the money to go the distance at that.
Diane Dixon:
Being such a battleground district, Republicans wanted to field a strong female candidate to take back the OC district this year. After the primary, Diane Dixon emerged as that woman.
A longtime business executive in Orange County, Dixon joined the politics game in 2014 by being elected to the Newport Beach City Council. Things only went up from there, being elevated to Mayor and Chair of the Water Quality and Tidelands Committee in subsequent years.
Dixon's flagship priority throughout the years has been fiscal responsibility. She trumpeted that as Mayor, and it's on the top of her priority list in the 2020 race. As Petrie-Norris also has a strong record there, Dixon needs to be strong on other issues in order to win, and she has. She's countered Petrie-Norris' education position, and has expanded her environmental message, almost trying to cut into some of her opponents borderline Democratic votes. Dixon is also taking a strong stance on public safety, including reversing current prisoner release laws.
Her endorsements reflect the county bond with the GOP, with every prominent local leader giving support for her run.
Dixon is a Republican and not a RINO, but some of her policies are trying to undercut and draw out Democrats who felt slighted over some of Petrie-Norris' policies in her freshman term. And by some accounts, it's working.
What does this mean?
This one is going to be close. Petrie-Norris has won over many right-center and moderate Republicans, but with Dixon now promising that, and more, with a record to prove it, it may come down to the final days to get a good feeling on who may edge who out.
Petrie-Norris still has a slight edge coming from her March primary victory, but Orange County Republicans are really pushing to take back the county in 2020 – why do you think Petrie-Norris has been getting so much funding?
Dixon has also been nailing Petrie-Norris on her support for AB 5, which has affected many residents in their district. Many rideshare drivers in Orange County, for example, have only managed to survive this long due to a court stay until the Prop 22 vote in November.
The bottomline is that the GOP really wants this district back and Democrats really want to hold it. Neither wants another huge battle here in 2 years during a Gubernatorial election year no less.
It's too close to call. Based on where things were in March it may be Petrie-Norris, but things have dramatically changed since then and it's equally as likely that Dixon will help make Orange County red again and get the GOP some more beachfront district access again.

Latest posts by Evan Symon
(see all)