2020 General Election Preview: 8th Congressional District
California Globe takes an inside look into the 8th Congressional District race
By Evan Symon, October 2, 2020 10:21 am
The 8th Congressional District:
The largest House district by area and the thinnest spread in terms of populations, California's 8th Congressional District stretches from the Nevada border near Carson City and the Great Basin, going south all the way down to the outskirts of the Inland Empire through the Angeles National Forest out East to the Arizona border halfway between Interstate 10 and Lake Havasu, and then connecting back up along the Nevada border in a crude triangle. California's highest point, Mt. Whitney, is here, as is the state's low point, Pacific Heights, er, Death Valley.
Basically this is the rural poster child for gerrymandering.
The district is largely desert, mountains with occasional farms, so the district is very rural. And very Republican.
History of the 8th: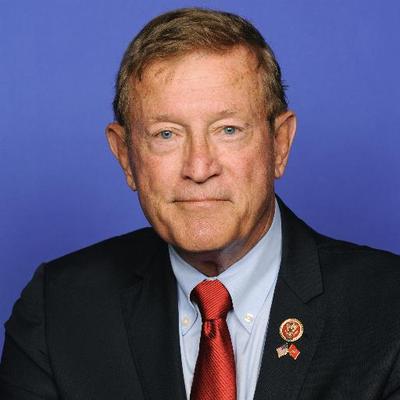 After redistricting following the 2010 Census, the 8th district was moved from Nancy Pelosi's (D-CA) stomping grounds up in San Francisco to the Southeastern triangle area today. Rep. Paul Cook (R-CA) of Yucca Valley moved in after defeating fellow Republican Gregg Imus in the 2012 election and never really looked back, winning every by at least 60% of the vote.
The area has been largely Republican since the Civilian Conservation Corps was a government entity and the district has generally followed suit. Trump won this district in 2016, and even Cox managed to win the district when he ran for Governor in 2018. People love Cook here, even following the 2018 midterm shakeups.
However, this year Cook is up for a San Bernardino County Supervisor post and announced he won't be running for the seat this year, leaving the 8th up for grabs.
The March primary proved interesting, essentially becoming the race for who would challenge Republican Assemblyman Jay Obernolte (R-Big Bear). However, Democratic biotech adviser and engineer Chris Bubser came out 11,000 votes ahead of former GOP Assemblyman Tim Donnelly, ensuring an Obernolte v. Bubser matchup.
Jay Obernolte:
Ever since first getting elected in 2005, Obernolte has slowly climbed the political ladder in California. He went from Big Bear City Airport Board to Big Bear Councilman to Mayor of Big Bear in less than a decade, capping it off with election to the California Assembly in 2014.
Obernolte has proven be be a moderately right Republican, not right like his former counterpart Tim Donnelly, but also not a RINO.
His voting record is telling, as is his approval by different lobbying and activist groups. While he is given high marks by many firearms groups, such as a 92% from the NRA, none of them reach 100%. Likewise, environmental groups only give an average of a 25% rating, but none give a straight zero. While he does toe the party line, he is willing to vote against where the party stands on many issues, a rare feat for either Republicans or Democrats nowadays. Even complicated issues such as education, health care, and LGBT rights have seen him average around 50% approval from related organizations and unions.
Obernolte is very supportive of business, scoring a perfect record from the California Chamber of Commerce.
Tellingly, his platform hasn't changed much since the primaries, supporting law enforcement fully, economic growth, protecting veterans, cutting wasteful spending, and talking up civil liberties.
His list of endorsements is pretty much a who's who of California Republicans, including State Senate Minority Leader Shannon Grove (R-Bakersfield), a gaggle of Republican Congressmen, and even President Donald Trump.
Chris Bubser: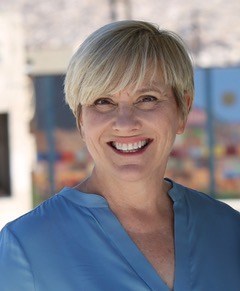 While Obernolte's political career ends up looking like a TV serial where each season focuses on a new level of government, his Democratic challenger, Chris Bubser, is more like a young up-start or the movie The Candidate minus all the political connections.
While she has never been elected to higher office before, her education and experience, and founding and leading the HODG (HangOutDoGood) political candidate volunteer group, as well as being extremely skilled in fundraising, has lent some comparison to Congresswoman Alexandria Ocasio-Cortez (D-NY). The only difference is Bubser works in the Biotech field and is somewhat older.
Bubser has been very clear on her issues from the get-go, much like Obernolte. She's for expanding affordable healthcare, defending public lands, and making education such a priority in her campaign that she snapped up all education and teachers union support from Obernolte before the primaries in March, and hasn't let go since.
However, she and Obernolte do share platform positions on creating a strong economy and supporting veterans.
Bubser also has an equally impressive roll of endorsements, including VP Candidate and current Senator Kamala Harris (D-CA), numerous members of Congress, activist Dolores Huerta, and what looks to be the vast majority of unions in the district.
What does this mean?
Obernolte should pull out a victory in this one, even if it's lower than Cook's usual 60%+ totals. The last poll, done in August, showed Obernolte up 10 points over Bubser 48%-38%.
An expected higher number of Democratic leaning votes is expected November, and that may help Bubser bridge the gap by a point or two. But there's a lot of undecided voters out there in the wake of Donnelly losing in the Primary in March, and his people are Republican. If Obernolte can get polls to show a 55%+ lead this month, he's golden. If not, he's still likely to win, due to the sheer number of GOP and right-leaning voters in the district.
Obernolte isn't known for being an extremist, which will likely benefit him from the many centrist and undecided voters out there. Early voting may show a closer race than there actually is, but this is a very Republican district with a well-known, fair weather Republican coming up against someone people don't know too well.
Obernolte will almost assuredly win the 8th, but Bubser looks like she can make it closer than past years and pull him under than 60% threshold and show that Democrats are slowly trickling into the district.

Latest posts by Evan Symon
(see all)