2020 Q1 Campaign Finance: What 52nd Congressional District Candidates Raised And Spent
Congressman Scott Peters leads once again in the San Diego area district
By Evan Symon, May 6, 2020 2:01 am
In the 52nd District, which includes the heart of San Diego trailing out into the coastal and Northern suburbs, demographics have been trending to the Democrats for years. Congressman Scott Peters (D-CA) narrowly beat former Republican Congressman Brian Bilbray in a close 51% to 49% race in 2012, and the district hasn't looked back since. Democrats enjoy a growing base and most places give it to the Democrats without a fight in November.
Peters did score under 50% in the March primary, scoring 49.3% of the vote, splitting the Democratic total with Nancy Casady and her 15.7%. With Peters keeping the other Democrat down, Republican Jim DeBello swooped in with 32.6% of the vote. While good enough for second place, it also showed the dwindling GOP support as Republicans go to other surrounding districts. It will still be a challenge though, as the district may look a lot different after redistricting, and a lot of support may shift with heavier GOP areas just outside of the current districts boundaries. So money is still a concern here.
Scott Peters
Incumbent Congressman Scott Peters brought in $1.35 million in donations in the first quarter according to the FEC, with $1.12 going out as disbursements. Contractors and healthcare were the largest of Peters employee/employee family group donator sectors. Individually, defense contractor General Atomics topped the list with $22, 350 in donations, followed by fellow defense contractor Raytheon Technologies at $13,650. In the individual sector, healthcare pharmaceuticals gave over $160,000 in donations, followed by retirees at just over $100,000.
The vast majority of Peters money, however, came through PACs. Over $800,000 was given to Peters in the first quarter alone. DeBello listed no PAC donations at all, signalling that many political action committees are expecting Peters to win. Surprisingly, Peters has kept most donations in-state, as only a little more than 20% of all donations came outside of California.
Jim DeBello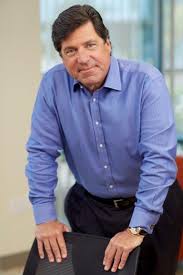 Republican lawyer and tech executive Jim DeBello received the second slot following his second-place finish in March. DeBello received $297,000 in donations while spending $59,000 in Q1. Among donors and family members of donors in groups, DeBello attracted more smaller businesses across a wide variety of industries and sectors to donate compared to Peters, most notably some businesses and industries that were hurt by Peters suing them in environmental lawsuits before his political start in 2002. Three business were tied for the top spot with $5,600 given: shipbuilder Bay City Marine, communications company Loma Media, and RiverRoad Capital Partners.
Among individual sectors, retirees gave by far the most to DeBello with over $10,000 in donations. DeBello received no PAC money in the first quarter, a trend that looks likely following Peters primary victory and current poll lead. With DeBello's donors more often than not being in smaller companies and businesses, in state donations turned out to be quite high. Over 90% of DeBello's money coming in came from California donors, which even among runner-up candidates, is quite a lot.
What this means for the 52nd
Perhaps 10 years ago DeBello would have had a decent shot to win here, but demographics and voting trends have shifted to the left in the 52nd. Larger donors in the area aren't giving to the GOP, not with many other, much more closer races nearby. Peters is also pretty popular – his individual donor numbers are impressive. But, for money, it all comes down to the PACs. Peters is swimming in PAC money. DeBello, despite a decent amount of cash on hand for the months leading up to November, just doesn't have that kind of access. At least not yet.
Peters has the win here. As with all other races, the coronavirus limiting fundraisers only helps the incumbents. It might be a bit closer with a larger turnout of GOP voters than in the primary, but without a larger war chest of funds, DeBello simply can't compete to the level that his predecessors could. A lot of donors, especially PACs, already think this one is decided.
But if DeBello came bring in a stronger than expected end, lawmakers might seriously consider gerrymandering San Diego during the upcoming redistricting. If there is indeed still a 52nd district after population totals are added up.

Latest posts by Evan Symon
(see all)