AB 5 Empowers Pillage People and Harms Independent Writers, Musicians and Business Owners
Since January 1, the government gets musicians' money before the musicians themselves
By Lloyd Billingsley, February 26, 2020 10:37 am
Assemblywoman Lorena Gonzalez is the first legislator to proclaim that the professions some Californians chose for themselves were "never good jobs."
The San Diego Democrat's Assembly Bill 5 is the first legislation to target independent contractors and freelance writers and limit their ability to earn a living. Never had an Assembly bill limited any writer or photographer to 35 submissions, per publication, per year, in the style of AB 5, and the damage extends to musicians.
Jazz trumpeter Joe Mazzaferro told the Sacramento Bee that AB 5 had the effect of reducing his band's play. Since January 1, the Jazz Cooperative, for which Mazzaferro's septet performs, has had to withhold payroll taxes from their checks. This means that the government gets the musicians' money before the musicians themselves, as with all who work for conventional employers. It was not always that way in America, where nobody has a prior claim to what workers earn.
Accordingly, workers used to receive their own money first and then pay taxes in installments, the way freelancers do today with their quarterly payments. During World War II, Milton Friedman and other Treasury Department economists concocted a plan to withhold tax money from workers' paychecks. This was supposed to be a temporary wartime measure, but government kept it because, as Friedman said, "it's too useful to the people in power."
Government likes getting workers' money before the workers even see it. AB 5 subjects independent musicians, writers and independent contractors to that kind of arrangement. The measure is also taking a toll on music stores.
Some California music stores rent out rooms to independent music teachers who get paid directly by their students. According to one music store owner contacted by the California Globe, AB 5 ignores this reality and seeks to treat the music teachers as employees of the store. According to the owner, this will be enforced retroactively and fines could run well into six figures or beyond. For this owner, AB 5 is a money grab, and the worst measure ever to emerge from the California legislature.
Lawyers might also be raising their voice if AB 5 limited them to 35 clients a year. Doctors and dentists might also join the protest if AB 5 limited them to 35 patients a year. AB 5 exempts those professions, targets the most vulnerable independent workers, and limits their ability make a living.
AB 5 targets the "gig economy," which amounts to the free market, and limits workers right to free association. Gonzalez's measure is a bid to boost unions, which according to the federal Bureau of Labor Statistics represent only 14.7 percent of California's wage and salaried workers. A full 85.3 percent of California workers not union members, and by those numbers AB 5 clearly aims to benefit a special interest.
Lorena Gonzalez, an attorney and former AFL-CIO union organizer, is not competent or qualified to judge the professions, rates of pay and working conditions Californians choose for themselves. If writers, independent contractors and business owners regard AB 5 as totally without merit, it would be hard to blame them.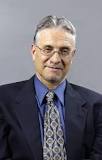 Latest posts by Lloyd Billingsley
(see all)