AG Xavier Becerra, 4 DAs File Lawsuit Against Brookdale Senior Living
Suit alleges misleading customers, breaking patient protection laws
By Evan Symon, March 17, 2021 3:05 am
California Attorney General Xavier Becerra, in conjunction with several county and city district attorneys, filed a lawsuit this week against Brookdale Senior Living, the nation's largest senior home operator, over allegations of misleading customers and breaking patient protection laws.
According to the suit, Brookdale had misled consumers by giving falsified info to the Centers for Medicare & Medicaid in the hope of receiving better ratings, violating the Unfair Competition Law, as well as the False Advertising Law. Each senior home facility gets a one-to-five star overall ranking, as well as for sub-categories such as inspections, staffing, and quality of care, to help consumers make their choice. During the COVID-19 pandemic, this rating system became all the more important for consumers, leading to many getting lower quality of care than expected.
The suit also alleges that Brookdale did not give 30 days notice to patients before being discharged or transferred, failing to prepare them in time to leave the facilities. The suit goes on to claim that potentially tens of thousands of patients were at risk because of not having the 30 days notice to move and not having enough time to sort out safe transfers with the medical conditions they had. Several patients were specifically mentioned, including those with heart problems, kidney issues, and Alzheimer's disease who had to be taken to hospitals shortly after release from a Brookdale facility due to not having an adequate discharge plan.
"Brookdale does this so it can fill its beds with residents who will bring in more money," noted the suit. "The company will discharge patients when their Medicare coverage ends, regardless of the care and treatment needs, rather than keep them and receive lower levels of reimbursement."
AG Becerra, DA Zimmer, Brookdale defend positions in statements
Attorney General Becerra called out these actions by Brookdale in a statement on Monday.
"We are holding Brookdale accountable for artificially increasing its profits by cutting corners when transferring or discharging its patients," said Becerra. "It lured individuals to its facilities through false promises about providing the highest quality care."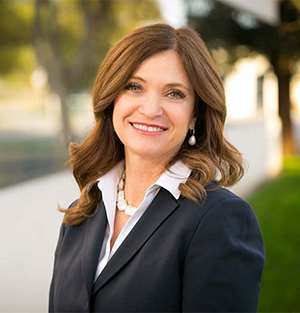 Kern County District Attorney Cynthia Zimmer, who joined Becerra along with Los Angeles City Attorney Mike Feuer and the district attorneys of Alameda, San Diego, and Santa Cruz counties in the lawsuit, expressed similar reasoning in line with the Attorney General.
"Residents of Skilled Nursing facilities are often our mothers, our fathers, and our grandparents who are facing challenging times in their lives. Rules designed to protect nursing facility residents must be followed to ensure the dignity, respect, and compassion that residents deserve," added Zimmer. "When companies fail to comply with these rules, they create environments that subject the most vulnerable among us to unnecessary victimization, stress, and even physical harm. This case seeks accountability for offenders and is a reminder to all skilled nursing facilities of the importance of following rules designed to ensure the protection of vulnerable residents."
Brookdale responded shortly aft the filing, denying the allegations put up by Becerra and Zimmer.
"We are aware of this lawsuit filed today by the State of California against Brookdale as well as similar lawsuits filed or threatened against other skilled nursing providers," said the Tennessee-based company on Monday. "We categorically deny that Brookdale engaged in intentional or fraudulent conduct. We are disappointed in the allegations against the skilled nursing industry. Publicizing unproven allegations is reckless and undermines the public's confidence in a service necessary to the care of elderly individuals, especially during the COVID-19 pandemic."
However, legal experts say that the case is likely to go through.
"They presented their argument well in the suit," explained Riverside County lawyer Mitchell Roberts on Tuesday to the Globe. "It appears strong enough to at least reach trial. But, like any suit, there is a long way between now and a court date."
The suit will likely go to trial later this year in Kern County Superior Court.

Latest posts by Evan Symon
(see all)