Assembly Select Committee on Sea Level Rise Holds First Meeting in Five Years
The impact of cliff erosion and rising water levels highlight the first of several Committee meetings
By Evan Symon, December 5, 2019 3:03 pm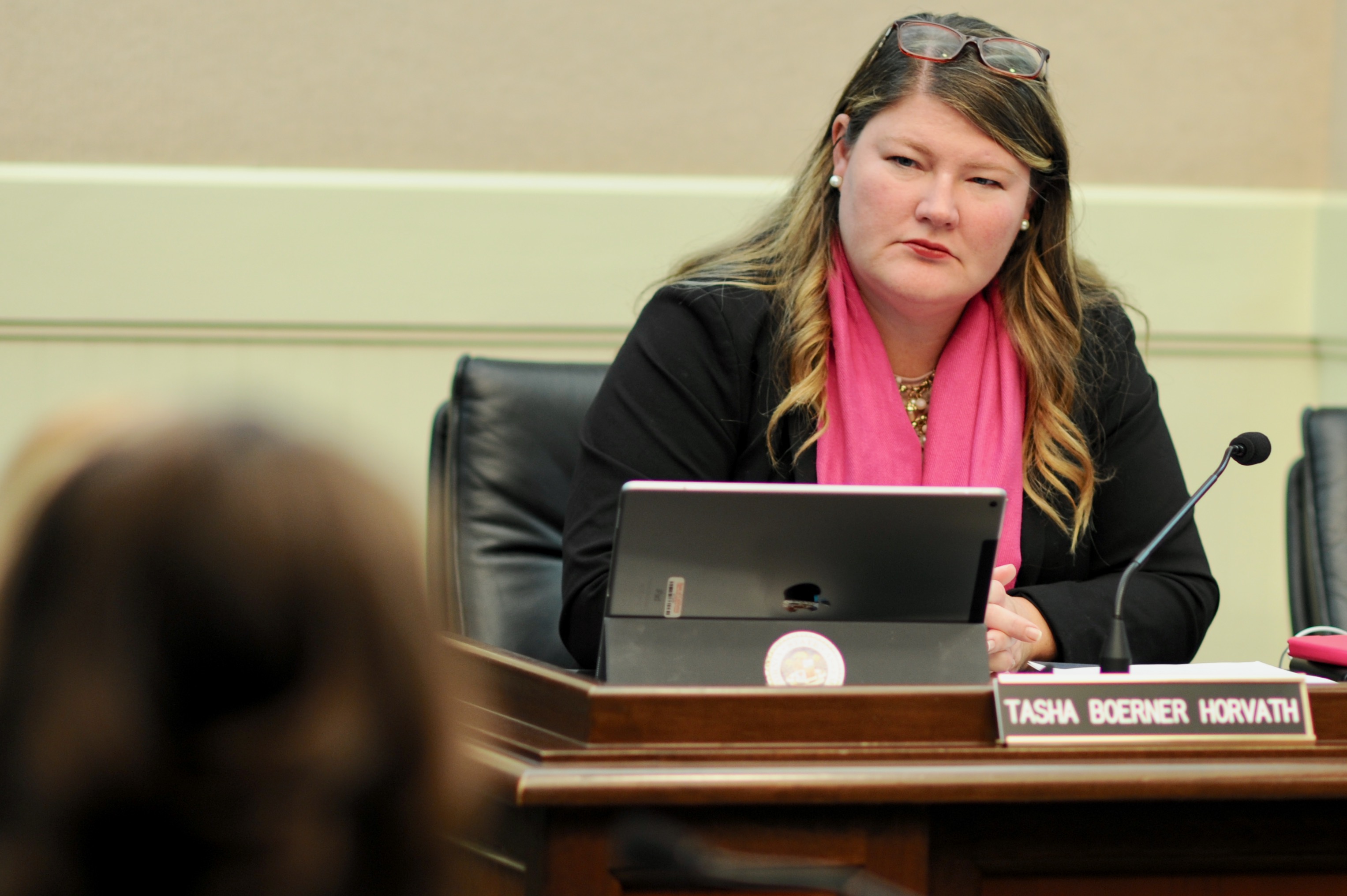 The State Assembly's Select Committee on Sea Level Rise and the California Economy held their first meeting since 2014 in Encinitas on Tuesday.
In front of the public, Assemblymembers and other officials discussed environmental changes, economical costs, and other factors facing California in the near future due to climate change.
Assemblywoman Tasha Boerner Horvath (D-Encinitas) had asked for a new meeting for the committee due to concerns about the growing effects of climate change in California. She specifically noted her concern about the coastline of California and what would happen to it in the coming decades.
"We know the sea is rising. This is not something that's out there in the future, it's happening now," stated Assemblywoman Horvath. "How do we preserve what's wonderful about our coastline, but really face the realities of the next 100 years with sea level rise?"
"What we want to do is be more proactive and more thoughtful." added Assemblyman Todd Gloria (D-San Diego).
Many presentations during the meeting also focused on the coastline.
Mark Merrifield, a climate change expert from the Scripps Institution of Oceanography, showed a video highlighting how the cliffs and beaches around San Diego are eroding. The nearby train tracks, the same which Amtrak uses, were shown to be within feet of falling into the ocean in the coming years.
"This is a natural phenomenon," said Merrifield after the presentation. "It's feeding the beaches, but it's happening more and more frequently in part because of sea level rise. So what can do? That's why we're here, right?"
As the Los Angeles Times reported last year, this is likely what will happen. Cliff erosion could jut in over 100 feet inland should water levers continue to rise, with two-thirds of all beaches being in danger of going away.
Assemblyman Gloria noted that while $6 million had already been allocated by the state to fighting cliff erosion in parts of San Diego County, more was needed.
The committee also heard testimony from Southern Californian airport, seaport, and land transportation leaders, as well as Southern Californian elected officials. While each needed different things to protect and preserve how things are currently, each person giving testimony also gave the same need they have: money.
"[Highway 101] has continued to adapt as we have to become a gathering place for people of all abilities, all ages to gather there without a carbon-emitting vehicle," said Encinitas City Councilwoman Kellie Shay Hinze before mentioning the need for funding. "Bikes, on foot, strollers, wheelchairs. That's what our highway is working on."
Imperial Beach Mayor Serge Dedina put the need more bluntly. "The fact is, we have zero money to deal with this. The reality is, we're going to have to figure this out for all of California."
With the continuing threat of climate change, Assemblywoman Horvath concluded the meeting by saying that this would be the first of many  Committee meetings on the issue, with the next scheduled for February.

Latest posts by Evan Symon
(see all)