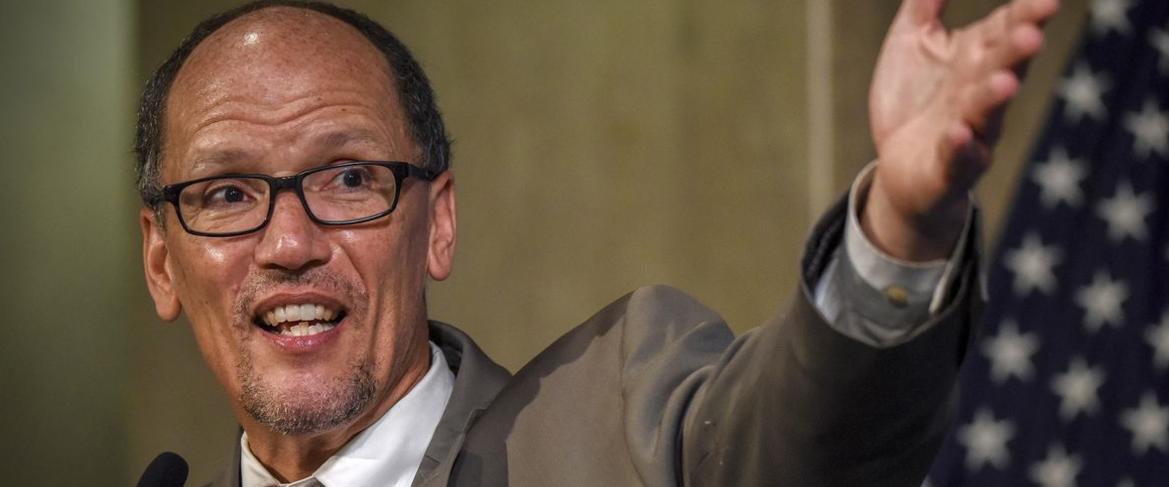 Boycott Averted for Democratic Presidential Debate in Los Angeles
Three-year deal includes a 25 percent increase in compensation for 150 campus food service workers
By Evan Gahr, December 18, 2019 2:16 pm
The Democratic presidential debate at Loyola Marymount University  in Los Angeles will proceed as scheduled on Thursday now that a labor dispute that was derailing the event has been settled.
The event started to implode last weekend when all 7 qualified candidates said they would not attend because of the strike by against the University's food services company Sodexo.
Unite Here Local 11, the union representing 150 campus food service workers,  said they would picket the event and the candidates were all loath to cross a picket line because big labor holds considerable sway among Democratic primary voters.
Unite Here was demanding cost of living increases and better health  care benefits. With the event unraveling Democratic National Committee Chairman Tom Perez, nudged both sides to get back to the negotiating table.   He spoke to the Sodexo CEO and local union president.  All the glad handling worked.
Talks that had broken off in November were abruptly resumed and continued into Monday night.
On Tuesday morning Unite Here, which represents the campus cooks, dishwashers, and servers announced a three-year deal that includes a 25 percent increase in compensation and greater job security.
The union thanked Perez, who was Secretary of Labor in the Obama Administration, for making the deal possible.
The labor group also issued a statement from Loyola cook Angela Fisher saying that, "I am thrilled that we were able to reach an agreement, and that the candidate debate can continue as scheduled. "I want to thank the Democratic candidates who stood with us and the Democratic party that helped us win."
Perez said in a statement Tuesday that,  "Every worker deserves fair wages and benefits. That's why I was proud to help bring all stakeholders to the table, including UNITE HERE Local 11, Sodexo, and Loyola Marymount University, to reach a deal that meets their needs and supports workers."
"I commend Sodexo and UNITE HERE for coming together in good faith to forge an agreement that is a win-win for everyone, and I appreciate the constructive engagement of LMU leadership which was indispensable to the resolution of this negotiation," he exulted.
The debate, which is being sponsored by PBS and POLITICO, was originally slated to take place at UCLA but it was moved to Loyola because of a labor dispute there.
Latest posts by Evan Gahr
(see all)