Bureaucrats Play, Taxpayers Pay
$950,000 sexual harassment payout is latest exhibit in California's ongoing scandal
By Lloyd Billingsley, August 9, 2019 6:41 am
Sexual misconduct complaints and investigations should be handled by outside experts, guarantee due process for both sides, and the results made public.
"A state board that regulates construction is paying $950,000 to settle a lawsuit from a female employee who said her boss made sexually suggestive comments, touched her inappropriately and then retaliated against her when she rejected his advances," reports Wes Venteicher of the Sacramento Bee.
The boss was Steven Skogebo, manager of the Contractors State License Board (CSLB) from 2014 through 2017. The female employee is Santosha Padfield, whose complaint charged that Skogebo massaged her shoulders, touched her thigh, and criticized her work on no valid grounds.
Venteicher notes that Skogebo and the CSLB settled with Padfield in April without admitting any guilt. Lawrence McQuillan, an economist with the Oakland-based Independent Institute,  was curious about the payout.
"Do taxpayers foot the $950,000 bill for the sexual misconduct?" McQuillan asked Venteicher in an email. "Where does that money come from?" Venteicher responded, "It comes from the CSLB general fund. Most of their revenue comes from licenses and fees."
McQuillan thanked Venteicher for responding and told the reporter, "I'm sure contractors won't be happy with their hard-earned money being spent to settle misconduct complaints.  Skogebo should be personally responsible for any financial settlements.  State government reflexively indemnifies too many misbehaving employees who should be on the hook personally for their misconduct.  Since when is sexual misconduct part of anyone's job description?"
McQuillan then referred Venteicher to his November 2018 report. #TimesUp: California Government Officials Shielded from Sexual Misconduct Accountability at Taxpayers' Expense. The report makes it clear that, "no employee should have to endure sexual harassment in the workplace," but there is a bit more to the problem.
"Relatively few people understand the scope of the problem in California government or its drivers," McQuillan and co-author Hayeon Carol Park write,  "specifically, the state policies that prevent wrongdoers in government from being held fully accountable for their misconduct. These policies include shifting the costs of misconduct settlements away from the accused and onto taxpayers, and anti-transparency laws that keep misconduct allegations and settlements out of public view."
Rather than protecting the people of California, "certain state laws and practices impede the public's right to know and likely exacerbate the problem."  For example, the Legislative Open Records Act, "exempts the legislature from having to publicly disclose complaints and investigations of legislators and their staffs for misconduct." 
#Timesup recommends that "taxpayers should be protected from having to bear any direct financial cost for sexual misconduct of legislators, their staffs, and other government employees." Sexual misconduct complaints and investigations "should be handled by outside experts, guarantee due process for both sides, and the results made public as a matter of course."
#Timesup also recommends "banning the use of taxpayer money for misconduct payouts and making guilty parties personally responsible for their misdeeds would ensure that incentives align with personal accountability. This should include a claw back of pension benefits for offending parties."
A ballpark figure for the amount paid out by Steven Skogebo is zero. The $950,000 payout will all come from a state board that, as Venteicher explains, is "strapped for cash despite a 10 percent fee increase in 2017."  Meanwhile, the state Department of Consumer Affairs would not respond to Venteicher's inquiry if any of Skogebo's superiors were disciplined.
"Thus far, the #MeToo movement has not resulted in sufficient changes to California laws that would ensure full transparency and accountability in regard to sexual misconduct allegations," McQuillan and Park conclude. "Systemic problems require fundamental institutional reforms. The enactment of SB 820 is helpful but not a cure-all. More needs to be done."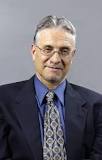 Latest posts by Lloyd Billingsley
(see all)