California Court Decisions Shed Light on the Legislative Process
Every statute then should be construed in light of the whole system of law of which it is a part
By Chris Micheli, January 26, 2020 2:20 am
In order to have a better understanding of the California legislative process, it is beneficial to review state appellate court decisions that have interpreted relevant provisions of the California Constitution and specifically the legislative branch of government. Article IV of our state's constitution deals with the Legislature. The following are some of the key areas for which there is guidance from California's courts.
Statutory Construction
"The rules governing statutory construction are well established. Our objective is to ascertain and effectuate [the] legislative intent." City of Huntington Beach v. Board of Administration (1992) 4 Cal.4th 462; Mejia v. Reed (2003) 31 Cal.4th 657.
In determining legislative intent, we first look to the language itself. Mejia, 31 Cal.4th at p. 663. "If the language is clear and unambiguous there is no need for construction, nor is it necessary to resort to indicia of the intent of the Legislature." Lungren v. Deukmejian (1988) 45 Cal.3d 727.
When the language is ambiguous, we refer to other indicia of legislative or voter intent such as legislative history, public policy, or analyses and arguments contained in the official voter information guide. Hoechst Celanese Corp. v. Franchise Tax Bd. (2001) 25 Cal.4th 508, 519 Our task is simply to interpret and apply the language of a statute or initiative so as to effectuate the Legislature's or electorate's respective intent. Ibid.
Courts must also construe words in context, "keeping in mind the statutory purpose, and statutes or statutory sections relating to the same subject must be harmonized, both internally and with each other, to the extent possible." Dyna-Med, Inc. v. Fair Employment & Housing Com. (1987) 43 Cal.3d 1379, 1387  Every statute, then, should be construed in light of the whole system of law of which it is a part, so that all may be harmonized and have effect. Mejia, 31 Cal.4th at p. 663.
It is established that where "'the terms of a statute are by fair and reasonable interpretation capable of a meaning consistent with the requirements of the Constitution, the statute will be given that meaning, rather than another in conflict with the Constitution.'" People v. Davenport (1985) 41 Cal.3d 247, 264  This rule flows from the assumption that the legislative body intended to enact a valid statute. Davenport, 41 Cal.3d at p. 264.
Presentation of Bills to the Governor
Article IV, section 12(c)(4) provides in pertinent part: "Until the budget bill has been enacted, the Legislature shall not send to the Governor for consideration any bill appropriating funds for expenditure during the fiscal year for which the budget bill is to be enacted, except emergency bills recommended by the Governor or appropriations for the salaries and expenses of the Legislature."
One purpose of Article IV, section 12(c)(4), as identified by the Supreme Court, is "to enable the Governor to consider the budget bill without a clutter of appropriation measures for the upcoming fiscal year constantly crossing his desk." Jarvis v. Cory (1980) 28 Cal.3d 562, 568 [procedure by which salary appropriation bill was enacted did not violate Art. IV, § 12(c)(4) even though bill became law before budget bill was adopted since the order of enactments was due to the Governor's veto and not the Legislature's actions]
The plain language of the constitutional provision demonstrates, however, that under certain circumstances, the Legislature may send an appropriation bill to the Governor before the budget bill is enacted. Jarvis v. Cory, 28 Cal.3d at p. 568.
Single Subject Rule
Article IV, section 9 provides that a "statute shall embrace but one subject, which shall be expressed in its title." The constitutional provision contains two independent aspects which serve separate purposes. Harbor v. Deukmejian (1987) 43 Cal.3d 1078, 1095-1096 A statute must comply with both the requirement that it be confined to one subject and with the command that this one subject be expressed in its title. Id. at p. 1096.
"The single subject clause has as its `primary and universally recognized purpose' the prevention of log-rolling by the Legislature, i.e., combining several proposals in a single bill so that legislators, by combining their votes, obtain a majority for a measure which would not have been approved if divided into separate bills." Deukmejian, 43 Cal.3d at p. 1096.
The purpose of the title clause "`is to prevent legislators and the public from being entrapped by misleading titles to bills whereby legislation relating to one subject might be obtained under the title of another.'" Planned Parenthood Affiliates v. Swoap (1985) 173 Cal.App.3d 1187.
To minimize judicial interference in legislative branch activities, courts must construe the single subject rule liberally. Planned Parenthood, 173 Cal.App.3d at p. 1196. The rule "`was not designed as a loophole of escape from, or a means for the destruction of, legitimate legislation.'" Id. at p. 1197.
A "measure complies with the rule if its provisions are either functionally related to one another or are reasonably germane to one another or the objects of the enactment." Deukmejian, 43 Cal.3d at p. 1100; see Planned Parenthood, 173 Cal.App.3d at pp. 1196-1197 ["`However numerous the provisions of an act may be, if they can be fairly considered as falling within the subject-matter of legislation, or as proper methods for the attainment of the end sought by the act, there is no conflict with the constitutional provision. . . .'"].
A provision is deemed germane if it is "`auxiliary to and promotive of the main purpose of the act or has a necessary and natural connection with that purpose.'" Planned Parenthood, at p. 1197. The title of an act defines the "subject" to which the substance of its provisions must be germane. Planned Parenthood, 173 Cal.App.3d at p. 1198.
The Supreme Court's decision in Deukmejian addressing the single subject rule is instructive. The legislation there was enacted 10 days after the budget and was described "as a `trailer bill' which `trails' the budget bill and is closely related to it." Deukmejian, 43 Cal.3d at p. 1097. The petitioners suggested "the subject of [the bill] [was] `fiscal affairs,' as stated in its title, and . . . its object [was] `to make statutory adjustments which relate to the ongoing allocation of state funds appropriated annually in the budget bill, within the state programs so funded.'" Id. at p. 1100. The bill amended, repealed, or added approximately 150 sections contained in more than 20 codes and legislative acts. Id. at p. 1097.
"Trailer bills are generally separated by subject area such as education, resources, or health, to minimize possible conflicts with single subject limitations that could occur if a general omnibus trailer bill were to be proposed." People v. Wallace (2004) 120 Cal.App.4th 867, 873 In other words, a trailer bill is not part of the budget act; it is separate and remains subject to veto. Professional Engineers, 50 Cal.4th at p. 1049.
Majority Approval of a Budget-Related Appropriations Bill
Prior to Proposition 25, a two-thirds supermajority of the Legislature was required to pass an annual budget. Cal. Const., art. IV, former § 12. That changed in November 2010 when voters approved Proposition 25, known as the "On-Time Budget Act of 2010." Proposition 25 added language to existing subdivision (d) and added new subdivision (e) to section 12 of Article IV.
Article IV, section 12(d) now reads: "No bill except the budget bill may contain more than one item of appropriation, and that for one certain, express purpose. Appropriations from the General Fund of the State, except appropriations for the public schools and appropriations in the budget bill and in other bills providing for appropriations related to the budget bill, are void unless passed in each house by rollcall vote entered in the journal, two-thirds of the membership concurring." [language added by Prop. 25 amendment in italics].
Article IV, section 12(e)(1) further explains: "Notwithstanding any other provision of law or of this Constitution, the budget bill and other bills providing for appropriations related to the budget bill may be passed in each house by roll call vote entered in the journal, a majority of the membership concurring, to take effect immediately upon being signed by the Governor or upon a date specified in the legislation."
Subdivision (e)(2), in turn, states: "For purposes of this section, `other bills providing for appropriations related to the budget bill' shall consist only of bills identified as related to the budget in the budget bill passed by the Legislature."
Proposition 25 expressly defined the meaning of "`other bills providing for appropriations related to the budget bill.'" Art. IV, § 12(e)(2). As defined, the phrase means "only of bills identified as related to the budget in the budget bill passed by the Legislature."
The Governor's Emergency Proclamation
Article IV, section 3(b) provides: "On extraordinary occasions the Governor by proclamation may cause the Legislature to assemble in special session. When so assembled it has power to legislate only on subjects specified in the proclamation but may provide for expenses and other matters incidental to the session."
Legislators, as the people's duly elected representatives, can choose to address complex problems in more than one way. See, e.g., People v. McKee (2010) 47 Cal.4th 1172, 1221  [recognizing the Legislature's ability to address societal problems in various ways].)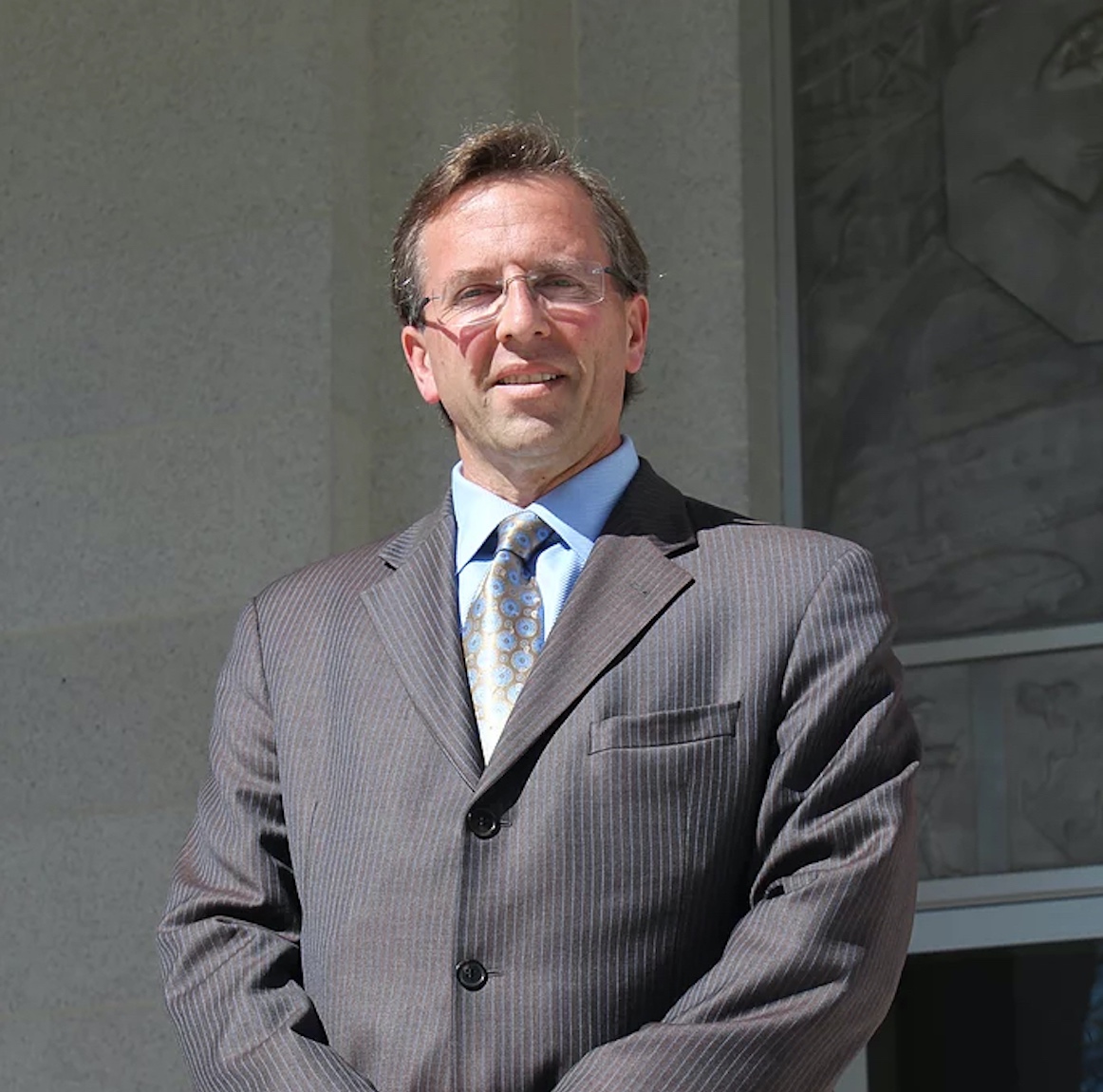 Latest posts by Chris Micheli
(see all)