California Democrat Karen Bass Touts 2020 Vision for Impeachment
As Assembly Speaker, Bass blocked key tax and economic reforms
By Lloyd Billingsley, December 12, 2019 2:12 am
House Speaker Nancy Pelosi, initially reluctant, has proved the loudest voice in the Democrats' impeachment caucus. The Speaker now has company from Karen Bass, a California Democrat who sees impeachment as an instrument of policy if Donald Trump should win the White House in 2020 and Democrats regain the Senate.
"Even though we are impeaching him now, there's still a number of court cases, there's a ton of information that could come forward," Bass told Harvey Levin of TMZ. "For example, we could get his bank records and find out that he's owned 100 percent by the Russians."
As Jerrold Nadler announced Tuesday, Democrats are attempting to impeach President Trump for abuse of power and obstruction of Congress. Bass told Neil Cavuto of Fox News she was confident that Democrats had enough votes to pass the two articles of impeachment.
After 2020, Bass said, "it might not be the same articles of impeachment because the odds are we would have a ton more information, and then the odds of that, sadly enough, is that, you know, he probably has other examples of criminal behavior."
Before election to Congress, Bass served as California Assembly Speaker from 2008-2010. In 2009, Republican governor Arnold Schwarzenegger launched the Commission on the Twenty-First Century Economy to deal with California's ongoing problem of revenue volatility.
"General Fund revenue over the last several decades has fluctuated dramatically due to changes in the economy in general," the governor explained, "but primarily as a result of the volatility that is inherent in California's current tax system." The fluctuation, "creates difficulty in funding the operations of government year-to-year."
The nine-member commission recommended cutting tax brackets down to two and replacing the corporation tax and state sales tax with a 4 percent tax on business activity. Assembly Speaker Karen Bass failed to hold a vote on the proposal and recurring governor Jerry Brown failed to tackle the problem.
Gov. Gavin Newsom is on record that "volatility is not our friend, it's our enemy," and proclaimed "I am not going to neglect this issue." So far, he has, and the punitive tax code remains in place, with the nation's highest income and sales taxes.
Karen Bass, now in her fifth term, represents California's 37th District, chairs the Congressional Black Caucus and serves on the House Foreign Affairs and Judiciary Committees. Bass is a graduate of Cal State Dominguez Hills and the University of Southern California's School of Medicine Physician Assistant Program. She was succeeded as California Assembly Speaker by John Perez, a Democrat who falsified his academic credentials.
"Years of biographies and reports have referred to the politician as a graduate of UC Berkeley," noted Allie Bidwell of the Daily Californian, "when in actuality, he dropped out before graduating." The non-graduate had pursued a major in Chicano Studies.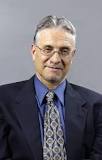 Latest posts by Lloyd Billingsley
(see all)