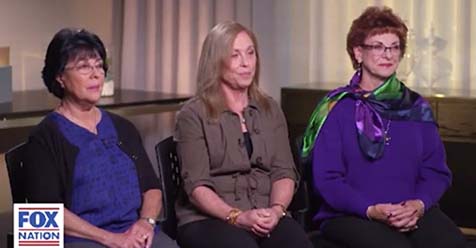 California Election Integrity in Jeopardy With Vote-by-Mail Ballots to Every Voter
13 California counties now have more registered voters than eligible citizens
By Katy Grimes, March 16, 2020 2:31 pm
'Regular people, regardless of party affiliation, they really do want fair and honest elections.'
The Election Integrity Project California is warning that an all-vote-by-mail ballot election in the state and the state's largest cities, means hundreds of thousands of likely deceased or relocated could "receive" ballots; thousands of duplicated voters would be mailed two or more ballots.
EIP says the entire state has bloated voter lists so this problem will be even worse if state lawmakers pass legislation to mandate mail ballots to all Californians.
"In fact, we are about to publish that 13 counties now have more registered voters than eligible citizens, as of Feb 18, 2020," EIPCa's chief analyst, Ellen Swensen told California Globe.
"Los Angeles County debuted a new voting system in the March 3 election, and it was plagued with problems," EIP said. "Unreliable connections with the state voter database, inadequately trained election workers and new machines that broke down created long lines and voter frustration."
"Many reportedly gave up and did not vote. In a questionable response to these problems, California's Secretary of State (SOS) Alex Padilla directed county Registrar Dean Logan to mail a vote-by-mail (VBM) ballot to every Los Angeles County registrant for the November 2020 election."
In addition to the California voter rolls filled with ineligible voters, Fox News recently reported that a 62-year-old man pleaded guilty in Feb., to a large-scale, illegal "ballot harvesting" scheme to pay homeless people living on Los Angeles' infamous Skid Row to forge hundreds of signatures on ballot petitions and voter registration forms, during the 2016 and 2018 election cycles. The man was sentenced to one year in county jail and 100 hours of community service.  Eight other faces various charges affiliated with this scheme.
According to EIPCa:
Los Angeles County has 206,728 registrants who have not voted or updated their registrations since November 2008 or before. Though they have not voted in more than a decade and may have died or relocated, these 206,728 registrants are still listed as "active" voters and would be mailed VBM ballots. This means hundreds of thousands of VBM ballots will be mailed to potentially ineligible voters, which will open the door to unlawful voting. The risk is increased because California law allows anyone to gather and deliver these ballots to the officials.
Los Angeles County has 8,158 persons who have TWO active voter registrations in their names. These persons will each be mailed two VBM ballots. Persons receiving two VBM ballots can easily vote twice undetected, since the system has them documented as two different registrants.
How does the Election Integrity Project know this?
Election Integrity Project, California Inc. purchased the VoteCal voter registration and voting history files on February 18, 2020. In its initial review of the data, EIPCa identified significant list maintenance deficiencies in Los Angeles (LA) County. The purpose of this letter is to alert you both to these deficiencies as LA County considers the Secretary's direction to send vote-by-mail (VBM) ballots to all active registrants in the November 2020 election.
In a March 9, 2020 letter to Sec.of State Alex Padilla and Los Angeles County Registrar-Recorder/County Clerk Dean Logan, EIPCa enumerated their findings:
LA Finding # 1: "No Show" Registrants LA County currently has 206,728 registrants who have not voted or updated their registrations since November 2008 or prior. Though they have likely died or relocated, these "no show" registrants remain in active status and will be mailed VBM ballots in November if the county mails ballots to every active registrant. 1,486 are over 100 years old and 117,500 have no record of ever having voted, yet they remain on the active file list.
Making matters even more concerning, EIPCa co-founder Linda Paine said in a California Globe interview last March 2019, the California Legislature has taken the in-depth reports provided by the Election Integrity Project documenting election weaknesses, and used the information to pass legislation enshrining ways to compromise elections. However, Paine said California Republicans ignored the warnings and patterns. "It's like a Trojan Horse," Paine said. "They are using it to put progressives in every office from dog catcher on up."
Paine said California is no longer functioning like a Republic – "it's more like an oligarchy at every jurisdiction and in every county." However, Paine promised, "We are moving heaven and hell, with or without the California Legislature."
Getting back to 2020, EIPCa recommends that LA county mail all "no show" registrants a card under NVRA Section 8(d)(2) and inactivate these registrants while the county researches their respective eligibility. Though an inactivated "no show" will not be mailed a VBM ballot, he/she but can still vote in person while on the inactive list.
LA Finding #2: Duplicated Registrations- LA County has 10,556 registrants who appear to be registered to vote more than once. Of these, 21 appear to be registered three times. Each occurrence entails two or more registrations under the same name, same/similar birthdate and same address. Suspected duplicates living at differing addresses in the county have additional matching criteria such as email, phone number or mailing address. Persons who appear to be registered under both married and maiden names are included, while likely twins are excluded. The DMV voter registration system appears to be the source of many duplicated voter registrations. Data errors also contribute (misspellings, spacing mistakes, flipped names (e.g., John Smith, Smith John), flipped birthdates (e.g., 2/4/57, 4/2/57)).
LA Finding #3: Duplicate Registrants with Matching EMS IDs Of the 10,556 suspected duplicates, 324 have different VoteCal Registration IDs but matching county EMS IDs. Matching EMS IDs should make it easy for the county and state to identify and merge these duplicates, yet they remain on the VoteCal file as two distinct active-status registrations for each person.
LA Finding #4: Duplicated Registrants to Receive 2+ VBM Ballots If LA County mails ballots to all active registrants in November, 8,158 of the duplicated registrants will each be mailed two VBM ballots and five will be mailed three VBM ballots. This because they have two or three active-status registrations each. Persons receiving more than one VBM ballot can easily vote more than once undetected, since the system has them documented as different registrants.
LA Finding #5- Possible Double Voting The data show that 1,300 LA County duplicate registrants have already voted more than once in at least one election. This may be actual double voting, accidental duplication of voting histories, or some of both. VoteCal may be auto-duplicating voting histories for some LA County voters who use DMV registration.
LA Finding #6: Registered in LA County Plus One Other County 2,439 additional persons are registered in LA County plus one other county, primarily Orange County and San Diego County. Some will receive one VBM from LA County and one VBM from the other county, if LA County mails VBMs to every active registrant.
LA Finding #7: Other Ineligible Registrants LA County currently has 855,788 ineligible registrants (total LA County active plus inactive registrants on February 18, 2020 compared to the Secretary of State's February 18, 2020 estimate of eligible citizens). While there are 1,539,513 inactives that LA County is currently working to update or cancel, the 206,728 active "no show" registrants, 10,556 duplicated registrants and 2,439 cross-county duplicates discussed above are further contributing to LA County's unacceptably high level of ineligible registrations.
As an aside Swensen said, "vote by mail ballots are only mailed to Active-status, so not all registrants will get ballots. Inactive and Pending status will not get VBMs. The 200,000+ are likely ineligible registrants who should have been inactivated or cancelled but are still listed 'active' status for some reason. The dups getting two VBMs each have two active-status registrations."
"We have found in our work that when we're talking to just regular people, regardless of party affiliation, they really do want fair and honest elections," EIPCa's Linda Paine said in a recent Fox News interview. "They want to know that if their candidate lost — that they lost because the process was fair and honest. What we're seeing is the lack of integrity in the process."
The Election Integrity Project-California, founded in 2010, is a non-partisan, non-profit volunteer organization that advocates for citizens to become active participants in the electoral process, according to its website.
If you need to report voting irregularities, EIPCa has this Citizen Incident Statement.
Latest posts by Katy Grimes
(see all)