California State Capitol Still 'Closed' Since Summer Protests?
One must ask permission to enter the Capitol grounds
By Katy Grimes, March 3, 2021 2:30 am
The Globe was downtown today and took a stroll around the California State Capitol – on the outside of the Capitol. It is usually a beautiful walk through and around the Capitol. The gardens are lovely, the Capitol building is a beautiful, neoclassical design.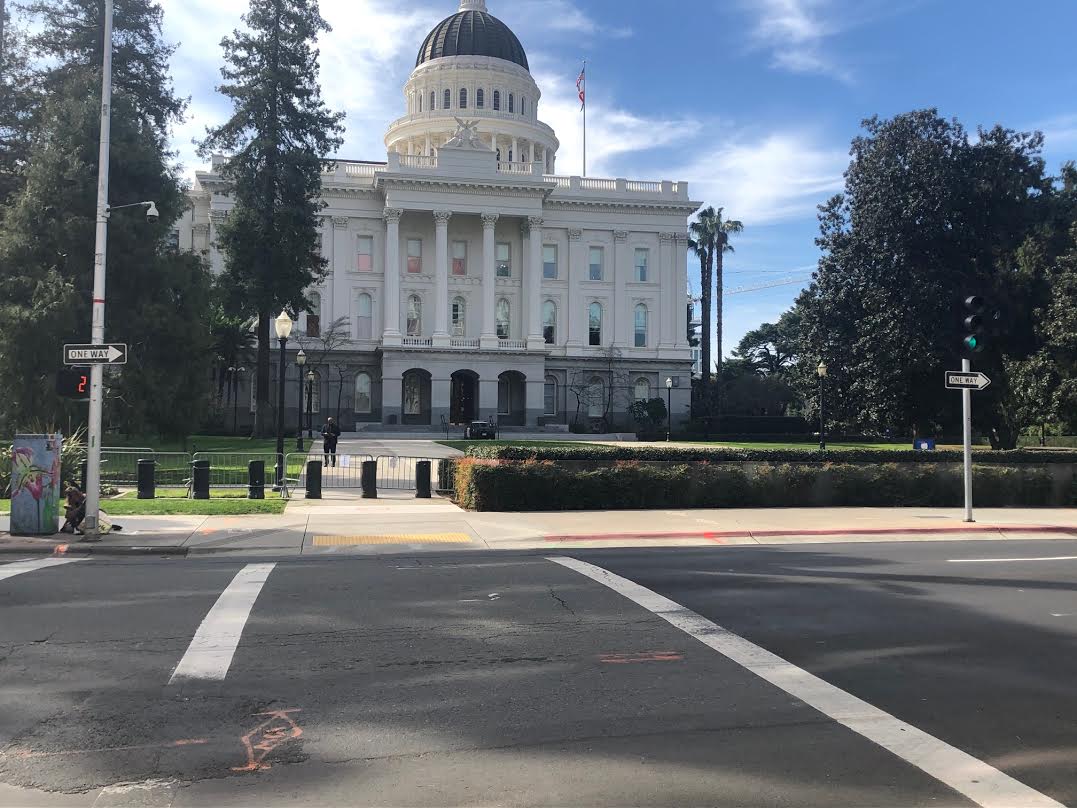 The State Capitol has regular tourists and visitors every month – usually. This past year, the Capitol has been largely closed to the general public. And it remains this way.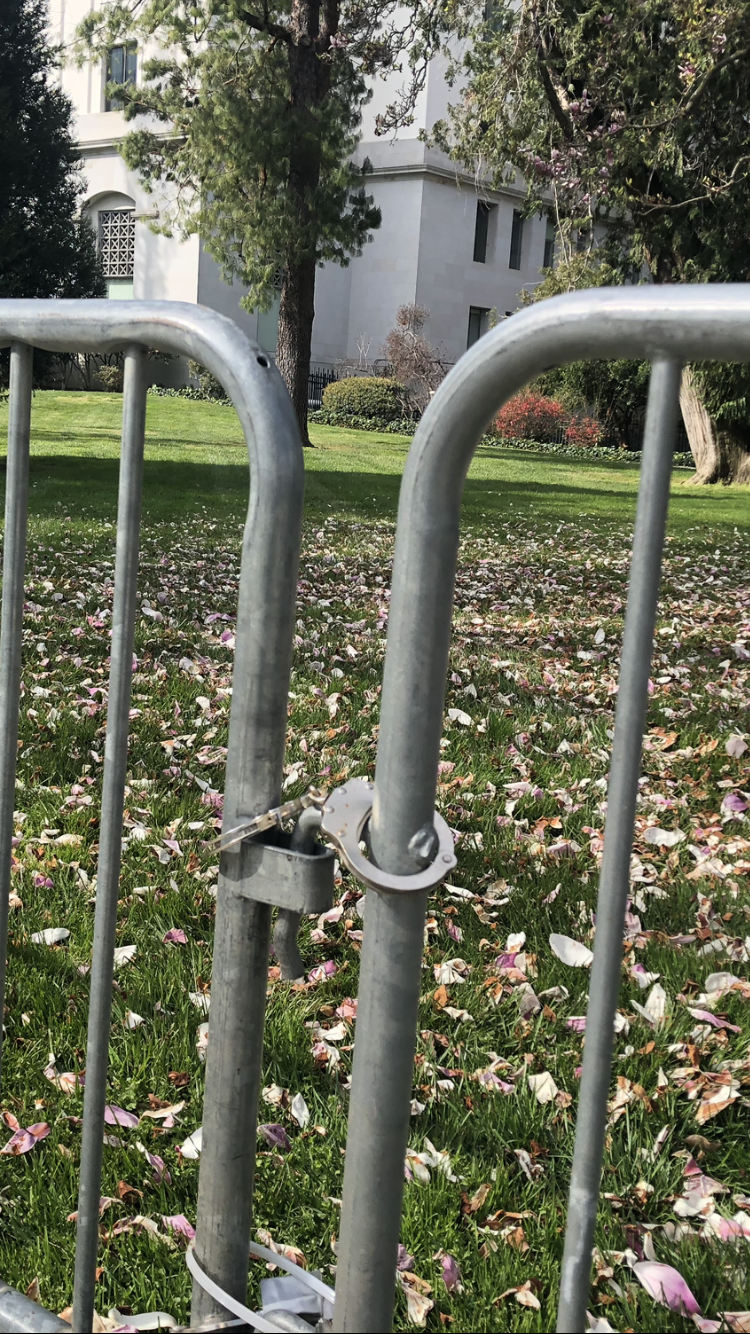 Note the handcuffs locking the gates together. Handcuffs are used throughout the fencing to hold it together.
That short fencing has been around the Capitol since last spring/summer when there were protests downtown (BLM, Antifa), which destroyed many stores and shops, restaurants and deli's, bridal stores, office stores, and the local Macy's, which was closed for two months after being stripped of most of their inventory.
No one breached the State Capitol, yet it remains fenced off.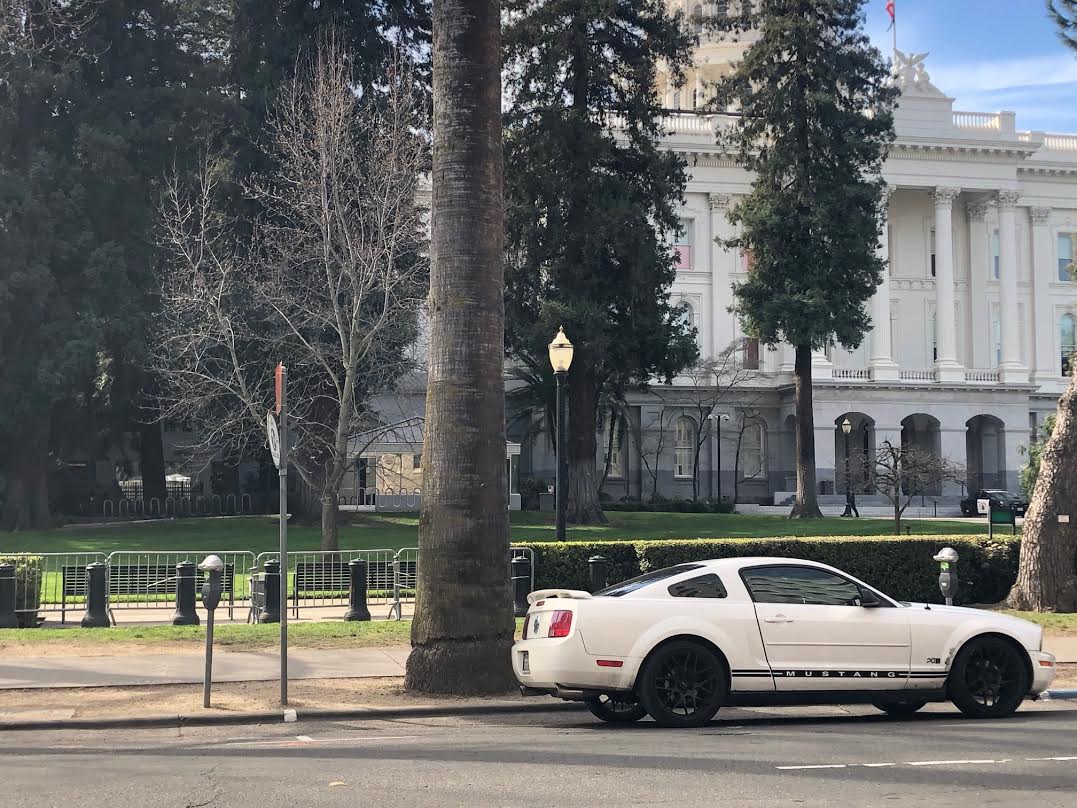 In January, they actually put up DOUBLE fencing, adding taller cyclone fencing, anticipating protests on Inauguration Day. There were none, and the tall fencing came down.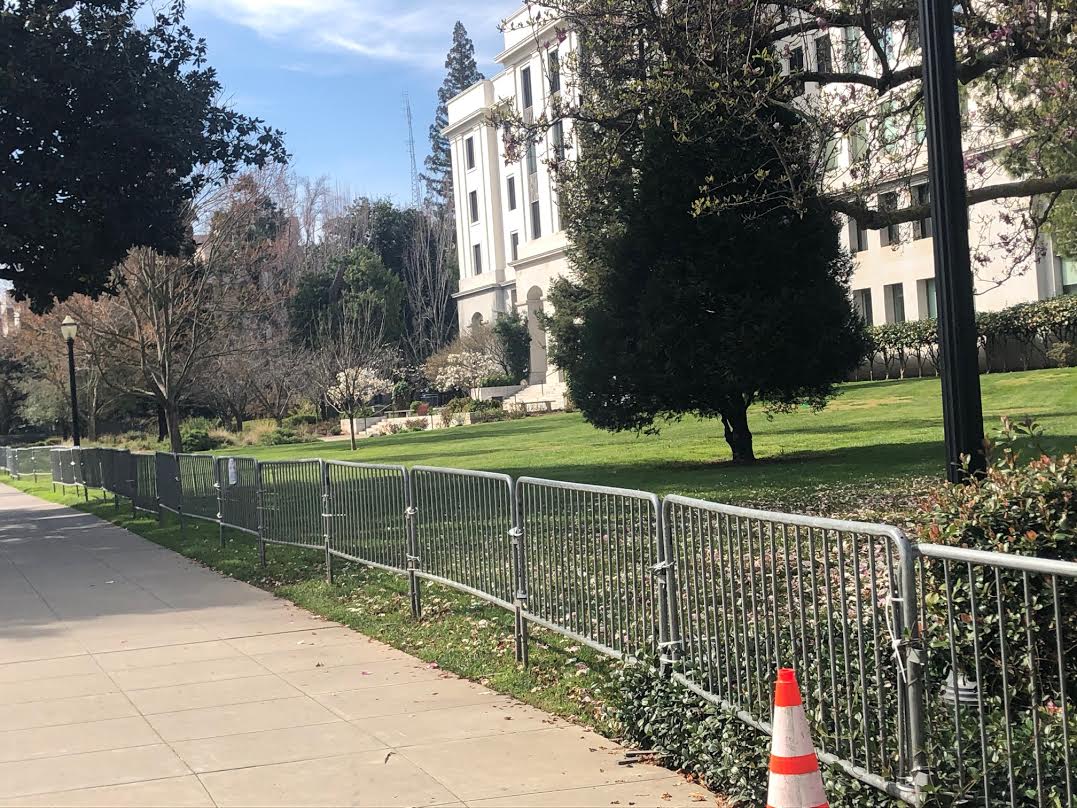 A regular visitor to the Capitol said, "Our legislators do not want us in that building, and that fencing makes it seem like people are not allowed in."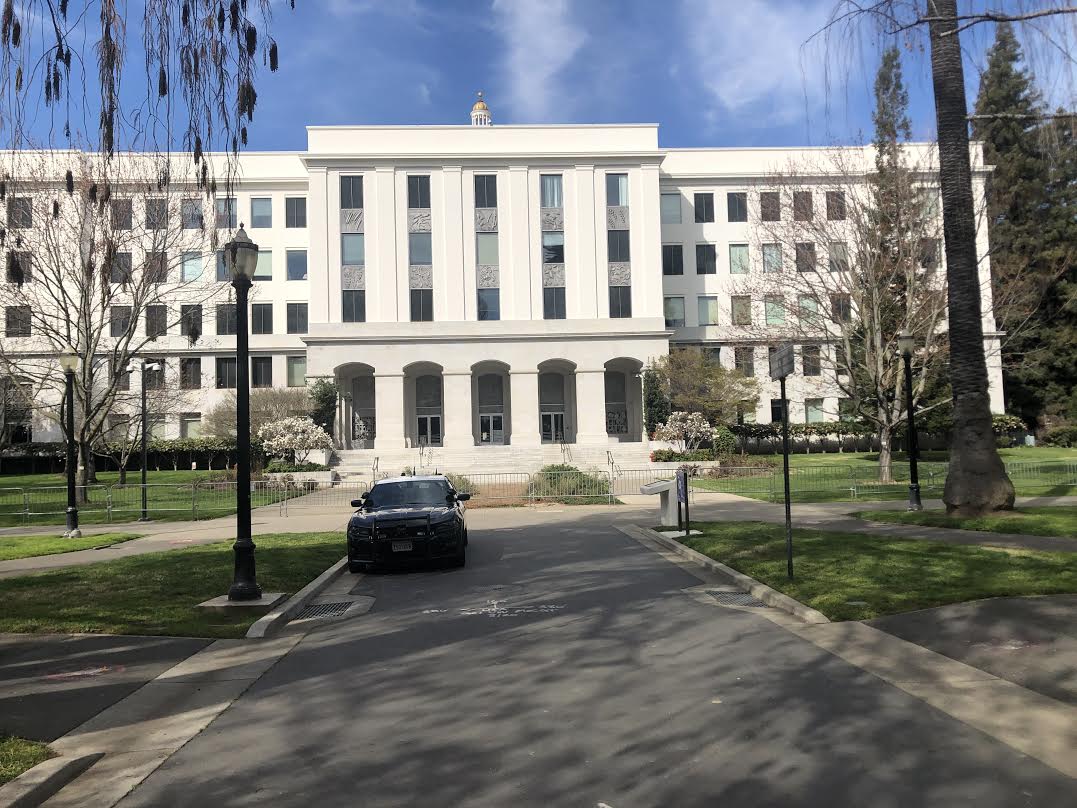 One must ask permission to enter the Capitol grounds.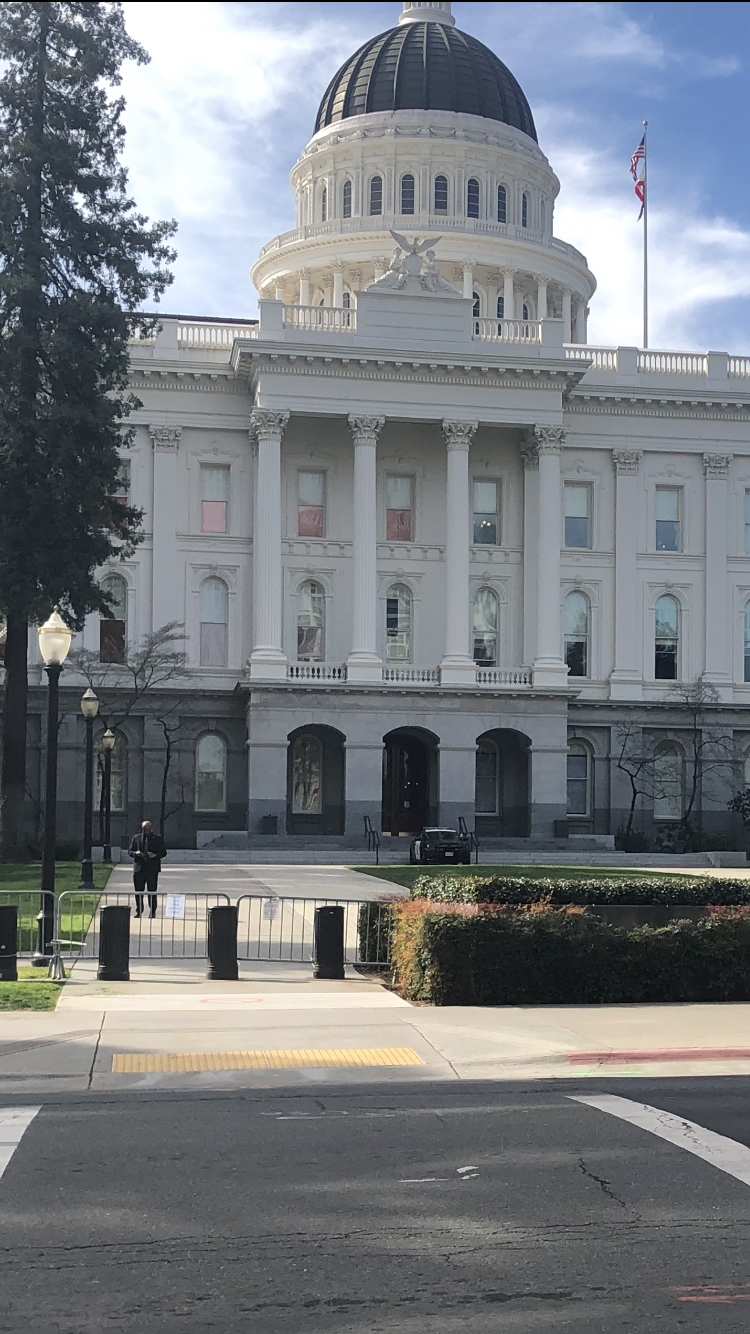 Latest posts by Katy Grimes
(see all)