California's 944 School Districts: Strong Balance Sheets or Drowning in Debt?
How is your school district doing?
By John Moorlach, May 11, 2021 10:40 am
With a real estate market that is on fire, one wonders if new homebuyers are reviewing the balance sheets of the school districts within which they will reside.  If they have school age children, then this is the district where they will be educated.  I'll assume that after making the new house payment plus impounds, private school tuition may not fit into the family's budget.
How is your school district doing?  Does it have a strong balance sheet?  Or do liabilities exceed assets?  An unrestricted net deficit may mean that there will be less funds available for the students in the classroom. The unrestricted net asset or deficit is a summary of the state's available assets after removing from the balance sheet fixed assets (buildings, parks, roads, etc.) minus outstanding debt obligations for these fixed assets.
Below is a listing of all of California's 944 school districts.  A couple combine their auditing efforts, so the list actually has 940 districts.  They are ranked from the highest unrestricted net position per capita to the lowest as of June 30, 2019.
It is not easy obtaining the audited financial statements for the years ended June 30, 2018 and 2019.  Several districts still refuse to put the audits on their websites.  One would think a student could show the administration how to load a PDF onto the district's website, but no-o-o-o-o.
The following districts were not helpful and did not provide the audited financial statements.  That's why I'm using June 30, 2019 information.  I've had to wait this long but have given up on Ackerman Charter (Bowman Charter School), Alvina Elementary Charter, Bangor Union Elementary, Clay Joint Elementary, Jefferson Elementary (Paicines), Kingsburg Elementary Charter, Lakeside Joint, Lakeside Union Elementary, Magnolia Union Elementary, Oak Grove Union Elementary, Pleasant Valley Joint Union, Sequoia Union Elementary, and Yreka Union High.  Since these districts are relatively small, I took the data for June 30, 2018 and extrapolated the June 30, 2019 numbers based on the trend for the remaining districts.
The chart provides simple data.  Every district serves a population.  It could be 177 residents, like #1 McKittrick Elementary, on up to 4,672,100, like #930 Los Angeles Unified (LAUSD).  Every audited financial statement provides a Statement of Net Position.  It is broken up into three components, funds that have been invested in capital assets, like real estate and buildings; funds that are restricted for future purposes; and the bottom line, unrestricted net position, which can be assets (positive) or a deficit (negative).
Dividing the unrestricted net position (UNP) by the population gives you a simple metric to determine what the temperature of the district is.  Positive is good, negative is cause for concern.  The final column is the change in the school districts' ranking, year-over-year.  Usually, municipalities do not have much movement in rankings.  But the pre-COVID year ended June 30, 2019, saw plenty of major ranking changes.  Of the 940 districts, 115 had position changes of more than 100 places, or every ninth district.
It would take too long for me to explain this unusual activity for each district.  Let me review two districts to give you the flavor.  Alpine County Unified dropped 899 positions because its unrestricted net position dropped $6.3 million.  This is rather significant for a district that only serves 1,101 residents.  On the other hand, Taft Union High jumped 594 positions because it removed the restriction on $46.7 million of net assets during the year.
If your district had a major move or has an unrestricted net deficit, and 829 (88%) are in this zone, then you need to acquaint yourself with the school district's financial statements.  Something has occurred that created a cumulative $72 billion unrestricted net deficit for California's K-12 educational providers.
You should also become familiar with the members of your school district's board.  Start by finding out who funded their election or re-election campaigns through direct contributions and independent expenditures.
For LAUSD, the teacher's union is continually active in electing board members, and for a simple reason.
In a recent Orange County Register editorial, Will Swaim, President of the California Policy Center, provided the following observation:
California's government unions raise and spend $2 billion per election cycle, dwarfing the contributions of all other interests combined. They bankroll campaigns that benefit candidates left and right knowing that, once in office, those newly elected officials will be sitting directly across the negotiating table from union negotiators, eager to approve labor contracts that enhance union power in the workplace, and deliver higher pay and benefits for union members.
Few would brag openly about this legal corruption. But former Los Angeles teachers' union president Alex Caputo-Pearl did. Last summer, he told members of his United Teachers Los Angeles union to campaign for a more pliant Los Angeles Unified school board.
"We have a unique power — we elect our bosses," he said. "It would be difficult to think of workers anywhere else who elect their bosses. We do. We must take advantage of it. … If we win, they will decide how the hundreds of millions of dollars in additional money is used. They will be across the bargaining table from us in our huge full contract negotiations in 2022."
LAUSD now has a massive unfunded actuarial accrued liability for its defined benefit pension plan and retiree medical (for life) plan, also know as Other Post-Employment Benefits (OPEBs).  This district is broke.  And any "additional money" should be used to pay down these debts.
Fast forward, a financially distressed district can be taken over by the state.  But any temporary loans will have to be repaid and funding will have to come from somewhere.  
If new homeowners with young families think their new real property taxes are already high enough, facing a possible special assessment to bail out their school district(s) would not be the sort of housewarming gift they were anticipating.
For those interested in seeing the June 30, 2018 and 2017 listing, see:
Group 1 – MOORLACH UPDATE — School District Rankings – Top 94 — September 20, 2019
Group 2 – MOORLACH UPDATE — 2019 Veto-Worthy Bills and Second 94 — September 21, 2019
Group 3 – MOORLACH UPDATE — School District Rankings, Nos. 189-282 — September 23, 2019
Group 4 — MOORLACH UPDATE — Reducing Debt Transparency? — September 25, 2019
Group 5 —  MOORLACH UPDATE — CIRM and School District's Group 5 — September 26, 2019
Group 6 — MOORLACH UPDATE — Wedding Day and Group 6 — September 27, 2019
Group 7 —  MOORLACH UPDATE — California's and Group 7's Fiscal Health — September 30, 2019
Group 8 — MOORLACH UPDATE — Mail Bag and Group 8 — October 2, 2019
Group 9 —  MOORLACH UPDATE — Invitations and Group 9 — October 8, 2019
Group 10 —  MOORLACH UPDATE — SB 359 and Group 10
California-Globe-School-Rankings-June-30-2019-1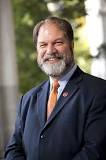 Latest posts by John Moorlach
(see all)