Chronicle of a 'Justice-Involved Person'
Recalling convicted felon Bill Honig, former California Superintendent of Education
By Lloyd Billingsley, August 24, 2019 7:29 am
The San Francisco Board of Supervisors will now call "justice-involved person" someone previously known as a "convicted felon." That term includes some in the high ranks of California government, national figures in the field of education.
Attorney Bill Honig, State Superintendent of Public Education from 1983 to 1993,  was once the subject of a gushing profile in People magazine. Billed as a brave reformer, Honig complained that dumbed-down textbooks were "all horrors," but he still defended the government monopoly system that imposed substandard material on California students. 
A self-proclaimed champion of "quality education," Honig would not allow parents in Compton and other inner-city areas to choose the schools their children attend. He said school choice would create "elite academies for the few and second-rate schools for the many" and authored "Why Privatizing Public Education Is a Bad Idea," in The Brookings Review. Honig opposed 1993's Proposition 174, the last school-choice measure to come before California voters.
In 1992, as the California Bar Journal recalls, Honig was "charged with four counts of participating in making state contracts in which he had a financial interest." His Department of Education was paying the salaries of staffers of the Quality Education Project, a nonprofit corporation run by Honig's wife, Nancy.
Bill Honig was "convicted on all four counts following a jury trial in Sacramento County Superior Court." A one-year jail sentence was suspended but the court slapped Honig with four years of probation, 1,000 hours of community service, ordered him to make restitution payments of $274,754 and pay a fine of $10,800. "Because of the felony convictions, the bar placed Honig on interim suspension, pending the final disposition of the case." In 1996, the Court of Appeal affirmed the conviction.
Bill Honig was a longtime friend of Jerry Brown, who appointed Honig to the State Board of Education in 1983. In 2011, Gov. Brown again picked Honig for the state board, but the convicted felon withdrew his name. On his way out the door, Brown saw fit to pardon Bill Honig, one of the 1,332 pardons Brown issued during his last eight years in office.
In a rare move, the state Supreme Court denied seven of Brown's clemency requests as an "abuse of power." The governor's candidates included Kenny Lee, who murdered a cab driver, and fellow murderers Huan Nguyen, Joe Hernandez, Howard Ford, and Borey Ai. In San Francisco, these would now qualify as "justice-involved persons," just like convicted felon Bill Honig.
A formerly incarcerated person is now a "returning resident" but as Debra Heine notes at American Greatness, the San Francisco supervisors did not come up with a new name for the victims of crime. So at some point in the future, a crime victim might be described as "a person who has come in contact with a returning resident who was involved with the justice system and who is currently under supervision with a history of substance use."
In San Francisco, violent crime is 59 percent higher than the California average and 87 percent higher than the national average. Property crime in San Francisco is 147 percent higher than the California average and 161 percent higher than the national average.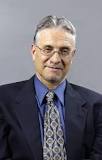 Latest posts by Lloyd Billingsley
(see all)