Congressman Duncan Hunter Changes Plea to Guilty Over Campaign Fund Misuse
Charges in the two-year investigation include wire fraud, extramarital affairs, and plane tickets for a rabbit
By Evan Symon, December 3, 2019 3:33 pm
The campaign finance scandal trial of Representative Duncan Hunter, a California Republican serving the 50th Congressional district in San Diego, took an unusual turn Monday as he changed his plea to guilty.
60 criminal counts and plane tickets for a rabbit
Currently he and his wife, Margaret Hunter, are facing more than 60 criminal counts of misuse of campaign funds, wire fraud, and conspiracy. In addition, some of the misused campaign money was found to have been spent on extramarital affairs by Representative Hunter with 5 women from 2009 to 2016, including aides and lobbyists.
Representative Hunter has agreed to change one count of violating campaign finance laws to guilty, hoping for a plea deal. His wife had previously pleaded guilty to one count of conspiracy earlier this year in June. She has also agreed to testify against him in court and has named him as a co-conspirator.
His change comes after two years of denying that he had done anything wrong, even when more and more charges came against him. Prosecutors have come across many expenditures that came directly from campaign money, including more than $250,000 to pay for rounds of golf, plane tickets, expensive household items, and a vacation to Italy. Among the most unusual expense was using campaign funds to pay for plane tickets for the family's pet rabbit.
"Today is a sad day for this district, no constituent hopes to see their congressman plead guilty to corruption," said Hunter's 2018 Democratic challenger Ammar Campa-Najjar. "But today is also a day filled with opportunity because it's the first time in years people, not political scandals, will come first again."
The end of the Hunter era in San Diego County
With Hunter announcing that he will leave office in the near future, it will end what was a strong decade-long political career. After serving with the Marines in the Iraq and Afghanistan wars, Hunter ran for Congress after his father, Duncan Lee Hunter, decided not to run. Elected at the age of 31 in 2008, Hunter served the suburbs and surrounding rural areas of Northern and Eastern San Diego. He quickly became known as a fastidious conservative, backing the Defense of Marriage Act, supporting nearly every military bill that came through the House, consistently voted against abortion measures, and was seen as a strong ally of President Donald Trump.
"He was the red spot in the sea of blue," noted Candace McComb, an Imperial County campaigner. "But now he's a disgrace. We could withstand some of those charges, but spending money we gave him to pay for  plane tickets for a bunny? Even his long-time supporters were disgusted at that one. We held a call in show [at a local radio station], and that's all people talked about him. That and all the affairs."
"He did it to himself."
14 months in prison to a fine
If convicted, Hunter faces 14 months in prison, but because of a change of plea, he may now only be facing a fine or probation. His wife currently faces 5 years in prison, but is also expected to be a lesser sentence because of her cooperation. It's also unlikely that both will be sent to jail, as the couple has children. Hunter recently went on record and said that he is pleading guilty to shield his three children from any publicity and accepts whatever sentence the judge gives him.
"Because of the amount of charges stacked against him and his plea, most people would say something like that as an excuse," said Bryan McGuire, a former trial lawyer. "But it seems genuine to him. By not having a trial and not being in the media's eye for months, his kids don't have to face cameras being shoved in their faces or reporters trying to get their attention on the way back from school. It happened with other politicians families. I've even seen it happen with families of teachers and doctors who were on trial. Even if he's trying not to be charged on most counts, it really looks like he doesn't want to hurt his family any more than he already did."
A suddenly open congressional race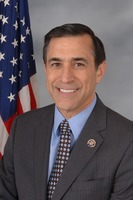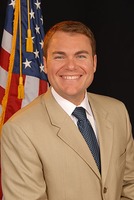 Hunter had been running for reelection in 2020, and now with the Representative leaving his office in the near future, the 2020 election is set to be open, and the first to not include a member of the Hunter family in the San Diego area since the 1970's.
Despite being solid for years, Hunter nearly lost in 2018 to Democrat Ammar Campa-Najjar 52% to 48%. Now virtually up for grabs in 2020, the 50th district seat is gearing to be a race between Campa-Najjar, the only Democrat who has filed so far. Former Republican Representative Darrell Issa, who served for 18 years in Congress before stepping aside in the 49th district race in 2018, is running, as is Republican Carl DeMaio, former San Diego City Council member, Chairman of Reform California, and businessman, as is State Senator Brian Jones (R-Santee).
Coming on the heels of a close race, a growing Democrat presence, and a scandal involving the Congressman Hunter, his upcoming resignation has made one of the last Republican districts in Southern California suddenly up for grabs.
Hunter is expected to give his plea in a San Diego courtroom as soon as Tuesday this week. It is currently not known what day he plans to resign from office.

Latest posts by Evan Symon
(see all)