Following Outdoor Dining Ban, LA County Creates $5.6 Million Restaurant Grant Program
'The recent health officer orders to close in-person dining was a devastating blow'
By Evan Symon, December 2, 2020 2:10 pm
On Thursday, a countywide grant program designed to keep restaurants afloat after another outdoor dining ban was put into place is set to begin accepting applications.
The Keep Los Angeles County Dining Grant Program will give up to $30,000 to qualified struggling restaurants in the county with the exception of restaurants in the cities of Los Angeles and Pasadena and those businesses that have already received aid from other Los Angeles County Coronavirus Aid, Relief and Economic Security (CARES) Act programs.
The program, to be run by the Los Angeles County Development Authority (LACDA), will give preference to restaurants that previously had outdoor dining options until the recent lockdown that banned all outdoor dining was put into effect and must have restaurants show that their business was negatively affected by the outdoor closures through lost revenue.
While the relief program, currently funded to about $5.6 million, can give up to $30,000 in aid per restaurants, most are expected to receive below that amount.
Several LA County Supervisors, who split the $5.6 million that funded the program equally among the five supervisorial districts, praised the program ahead of the start of applications on Tuesday.
"This pandemic and the recent closure of outdoor dining has been devastating to our restaurants and restaurant workers," said LA County Supervisor Janice Hahn in a statement. "These grants are meant to help as many restaurants as possible make ends meet and make it through this crisis. We know it won't be enough. We need another federal stimulus package to get a lifeline to all of our businesses and workers that are struggling."
However, others also pointed out that the strict safety measures and the outdoor shut down had created the more severe financial issues for the restaurants in the first place.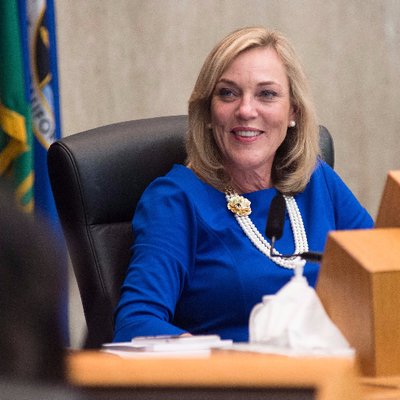 "These restaurants – the vast majority of which employ fewer than 25 people – truly represent the small business community that drives the county's economic engine," noted County Supervisor Kathryn Barger in a separate statement. "The recent health officer orders to close in-person dining was a devastating blow and as a result, the board identified the need to immediately deploy grant funding to support these impacted small businesses."
Many LA County restaurants are expected to apply during the latter half of this week, as restaurants will have only 4 days to apply for the grant.
"It's going to be a huge rat race to get it, just like any other assistance that's been offered to us this year," said Rogelio Molina, a Burbank restaurant owner. "We have employees to pay, rent to pay, utilities to pay, shipments to pay for. There's so much. Even if we get, say, $10,000, that's not going to last very long if we don't get people eating in again. And even if we do, there's the added cost of PPE, sanitizer, and added hours cleaning everything extensively that also hurts financially.
"If we get it, we'll take the money. But it's not like we have any choice in the matter. If they didn't restrict us, we wouldn't be in this position."
The application period for the grant program will stay open between Thursday and Sunday this week, or until 2,500 applications are submitted. Struggling restaurants can apply at the special LACDA website for the program.

Latest posts by Evan Symon
(see all)