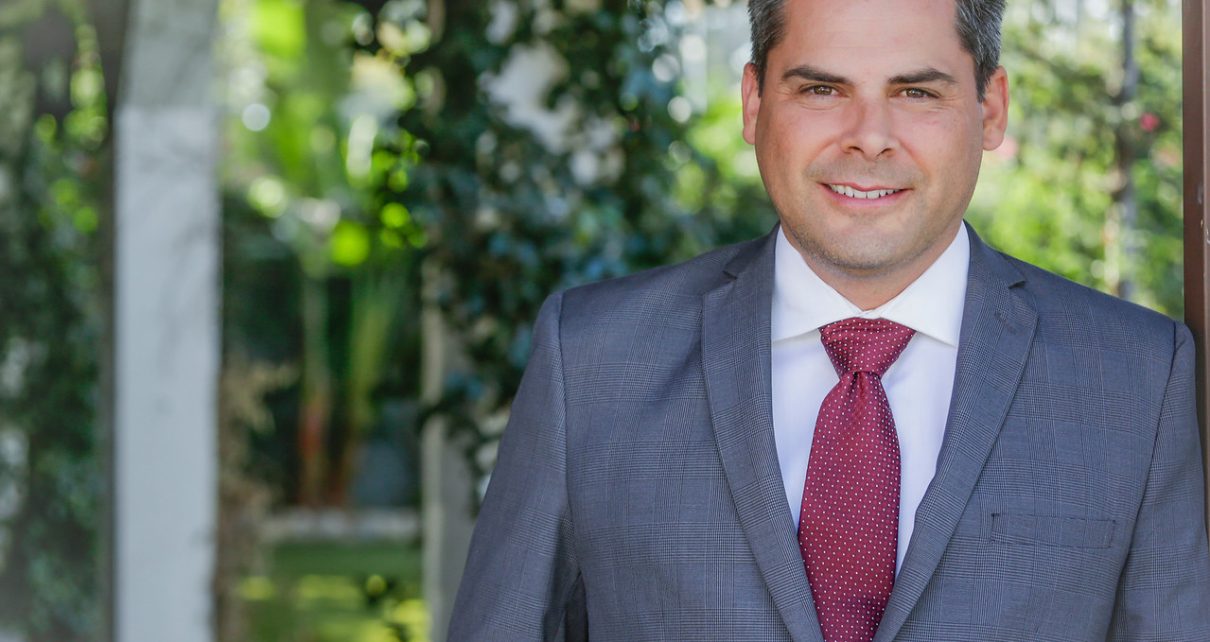 Former Fighter Pilot Mike Garcia Running For Congress in California's 25th
Seeking to replace Katie Hill, Garcia says 'Our district and our country are at an inflection point'
By Katy Grimes, March 31, 2020 2:15 am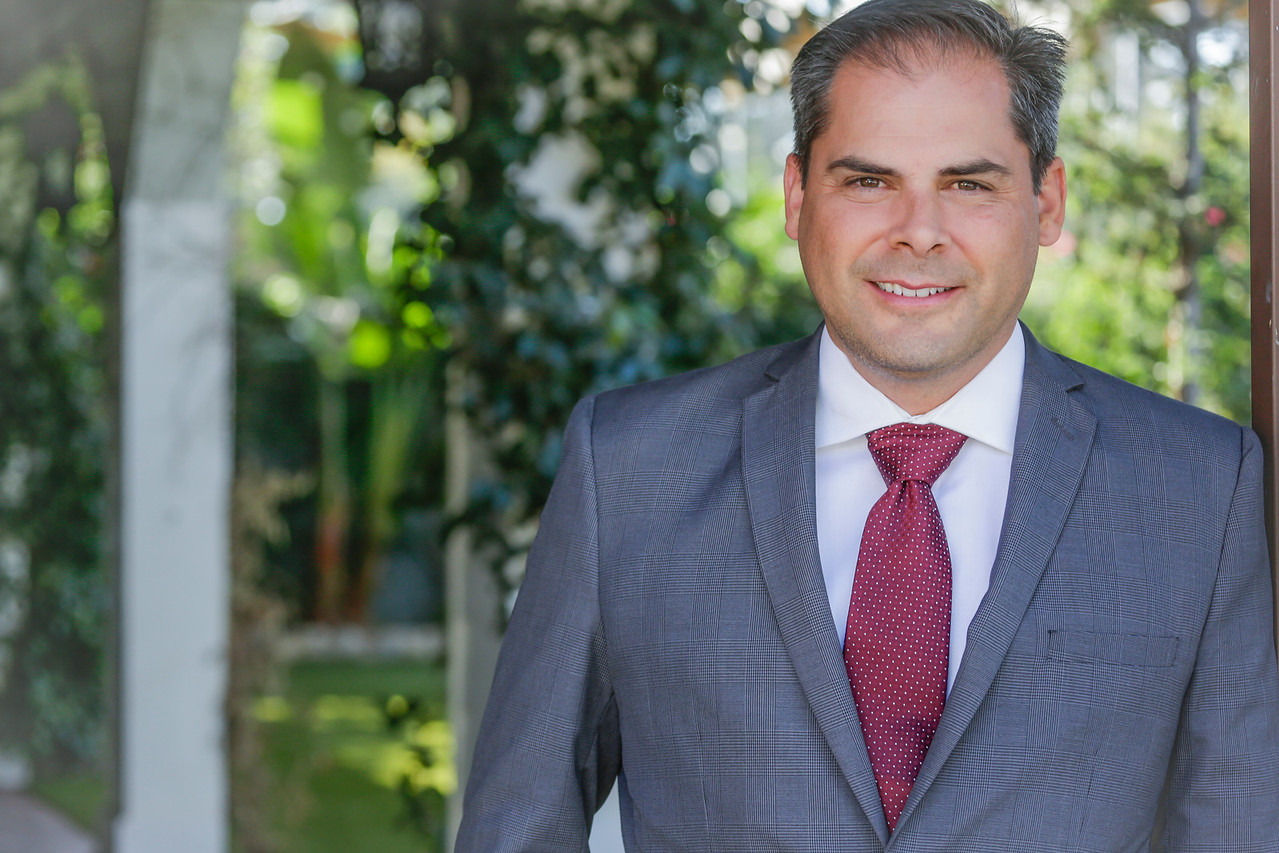 "This district has seen this movie before, and they're not buying it." 
"Katie Hill misrepresented herself and her platform," said Mike Garcia, the Republican nominee for California's 25th Congressional District. "She did not represent our moderate District."
In a California Globe interview, Garcia, a former Navy fighter pilot and Santa Clarita native, said he watched Hill's 2018 campaign closely, as the Democratic National Committee campaigned her as "the girl next door."
That girl next door image was shattered after allegations and photos emerged of then-U.S. Rep. Katie Hill (D-CA) and her husband involved in a "throuple" threesome relationship with a young congressional staffer. Hill and her husband Kenny Helsep also had a profile on www.cruiseshipmingle.com, a website used by people going on a cruise to hook up sexually, as California Globe reported.
Hill, who has since resigned from Congress, claimed to be a victim of "revenge porn," and an abusive husband.
"She was bought and paid for," Garcia said. "Especially with the $20 million-$30 million investment the DNC made. Days after she was elected, I knew I had to run, especially seeing how House Democrats propped her up after the election." Garcia said Speaker Pelosi and Democratic leadership were going to make sure they got the most out of their investment in Hill, placing her in key committee assignments.
Garcia said he spent three months analyzing the data from the 2018 election. "All of my intuitions were validated," Garcia said. "She was a train wreck," and nothing like her campaign persona, he said. "I actually launched my campaign in April last year."
Garcia said it's almost too bad how she ended up resigning under such a scandalous cloud. He said he would have liked to run against her on issues and policy. "I think we would have beat her anyway."
Assemblywoman Christy Smith (D-Santa Clarita) is campaigning to replace now-disgraced Democratic Representative Katie Hill. The special election will take place May 12th in an "all-mail ballot election" because of a recent executive order by Gov. Gavin Newsom. The governor issued the executive order to require vote-by-mail procedures to be used in three upcoming special elections, "protecting public health and safety during the COVID-19 outbreak," California Globe reported.
However, according to the Washington Free Beacon, Smith is putting important Assembly responsibilities on the back burner.  In Coronavirus Takes Backseat to Campaigning for Dem Congressional Hopeful, "the California legislature's emergency management committee has failed to hold a single meeting on the coronavirus, but that has not stopped its Democratic chairwoman from touting her handling of the pandemic on the campaign trail."
Garcia says "Smith is as far left as Katie Hill. She's a Socialist like Katie Hill, trying to paint herself as a moderate."
"This district has seen this movie before, and they're not buying it."
An important issue in Garcia's campaign is the critical crossroad American finds itself facing: heading straight toward Democrats' dangerous socialist agenda, or reaffirming U.S. history. Garcia is a first-generation American citizen whose family came to the United States legally for more opportunity and for a shot at the American Dream. Garcia said he vows to fight against socialism and restore our country's guiding principles, most importantly freedom, that he helped protect in his 20 years as a Naval Officer.
In 1994, Garcia was accepted to the United States Naval Academy out of high school. Following graduation, in May of 1998 he was commissioned as an officer in the U.S. Navy with orders to attend flight school in Pensacola, Florida.
As a F/A-18 pilot, Mike Garcia was deployed multiple times on the nuclear powered aircraft carrier USS Nimitz. He flew combat missions during Operation Iraqi Freedom in 2003 and participated in over 30 combat sorties in the skies above Baghdad, Fallujah and Tikrit.
Accruing over 1400 hours of operational flight time after nearly 20 years of military service, Garcia retired from the U.S. Navy with an Honorable Discharge, but continued as a reservist instructor pilot.
He moved back home to the 25th District in 2009 and was hired by the Raytheon Company, and worked his way up to Vice President of Business Development. As such, Garcia is responsible for $7.5 billion of new business every year, selling radar and large weapons systems to the US military and US allies – something he knows a lot about.
Garcia is worried about California's "worst schools," as well as the homeless epidemic, both of which are prevalent in the 25th Congressional District. California's highest-in-the-nation-taxes and how this burden harms families and small businesses is another serious issue. He'd like to see the 2017 tax cuts made permanent, and the State And Local Tax (SALT) deduction revisited.
With illegal immigration still a serious problem in California, Garcia says the border wall must be built, and we cannot keep giving free stuff to people here illegally.
Garcia says a fully funded five-year military plan is a priority. Garcia said the 25th District also has a big military footprint in it. Lockheed and Northrup are located in the district, along with their supply chains. "The aerospace industry in the 25th District should be commended and supported by our local leadership. This industry brings high-end technology to the warfighter and high paying jobs to our community. There is nothing more noble than that," said Garcia.
Garcia did well in the March 3rd California Primary Election, where Democrat Christy Smith received 31.6% of the vote, Republican Garcia received 23.9%, and former Rep. Steve Knight, also Republican, received 19.1%, making this hotly contested race a nail biter. Knight has since endorsed Garcia.
Latest posts by Katy Grimes
(see all)