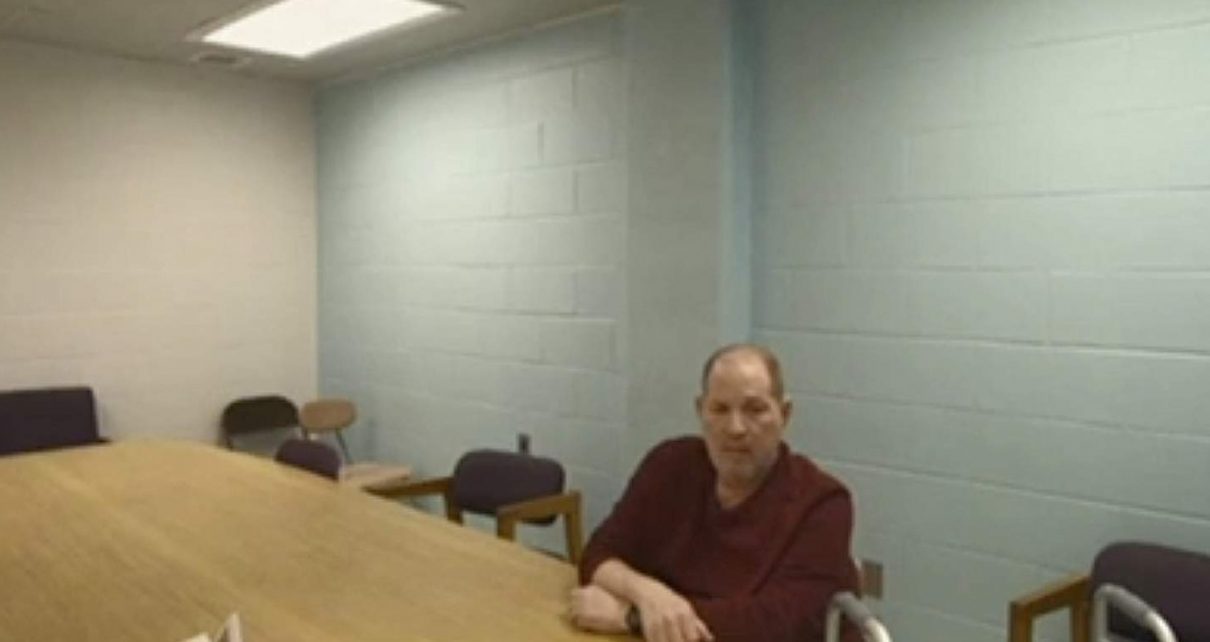 Former Producer Harvey Weinstein Indicted by Los Angeles DA, Fights CA Extradition
Weinstein's California charges may lead to political ramifications in 2022 due to more recent political donations
By Evan Symon, April 12, 2021 5:49 pm
Former Hollywood producer and convicted sex offender Harvey Weinstein was indicted over sexual assault charges by Los Angeles County district attorneys on Monday, challenging an extradition from New York to California.
Weinstein, who is currently serving 23 years in Wende Correctional Facility outside of Buffalo, New York for a criminal sex act and third-degree rape, had also been charged last year in California of assaulting five women in Los Angeles County between 2004 and 2013. Monday's indictment kept all 11 counts from his charge last year, but because it went through a grand jury last month, which means that it can skip preliminary hearings and go straight to trial in California.
However, Weinstein's lawyer, Norman Effman, is trying to argue against extradition so that he can receive eye surgery and dental work, both which had been denied by prosecutors in California. He said that Weinstein needs a "humanitarian" delay and wants him to receive his indictment virtually from New York.
"He is almost technically blind at this point and in need of surgery," noted Effman. "And he has lost 4 teeth while in prison. We're not trying to avoid what is going to happen in California. We believe there is not only a defense to these charges, but a very good defense to these charges. We believe that it will result in an acquittal once this trial commences and concludes in California. But the reality is Mr. Weinstein is serving a 23-year term at a maximum security facility in New York state. We know he's not going anywhere."
However, Erie County District Attorney's said that there was a hurry and called his delay tactics a "sandbag move" to try and halt proceedings.
"As far as what's humanitarian to all people involved, including the victims in this case, the time is of the essence," said Erie County Assistant District Attorney Colleen Curtin Gable.
Possible 2022 political ramifications
The renewed charges and possible extradition of Weinstein are also having unusual effect in the political arena, as many of Weinstein's donation recipients, exclusively Democrats and Democratic organizations, may have publicly defend themselves over taking donations from Weinstein even as allegations, and later, indictments, began piling up.
Over the last 5 years, former presidential candidate Hillary Clinton, President Joe Biden, then-Senator Kamala Harris, Senator Chuck Schumer (D-NY), Senator Martin Heinrich (D-NM), and others have accepted campaign funding from Weinstein, with only the Democratic Congressional Campaign Committee returning funds after Weinstein's actions and crimes became public. Many did give funds they received from Weinstein to charity, but have not answered as to why campaign money wasn't more carefully filtered.
"Weinstein isn't going away anytime soon," explained former political advertising consultant Jenna Murphy to the Globe on Monday. "And while he did get charged in New York, California is going to be the big one. It's why the GOP hasn't really sounded off on him yet in ads, even last year in 2020. But 2022, which, by that time, Weinstein will have faced the much more substantial Los Angeles charges, will be different. Midterms always bring in shifts, and the GOP can use whatever those new charges are, pair them with the donations, and ask where the accountability is in accepting money."
"Schumer up in New York is up for reelection next year, with some in his own party, like AOC [Congresswoman Alexandria Ocasio-Cortez (D-NY)] possibly running up against him. For challenging Democrats or Republicans, taking money from a convicted, high-profile rapist will not look good. You can imagine the ads."
Another hearing over Weinstein's request is scheduled for April 30th. A larger trial in California is expected sometime later this year.

Latest posts by Evan Symon
(see all)