Four Gas Power Plants May See Operation Extensions Due To Blackouts, Grid Issues
State Water Board to vote on controversial extensions next week
By Evan Symon, August 24, 2020 3:04 pm
This week, environmental organizations, officials from numerous cities, and energy company officials are mounting eleventh hour fights before the State Water Resources Control Board meets next week to decide if several natural gas plants in Southern California will get an extension to stay open.
One to three year extension possible for four gas power plants in Southern California
The upcoming decision focuses on four natural gas plants along California's coast in Huntington Beach, Long Beach, Oxnard, and Redondo Beach. The plants, which rely on seawater cooling, have all been deemed inefficient and not environmentally sound. All four are slated for closure in the early 2020's, with the largest, the AES plant in Redondo Beach, slated to close in 2023.
In their place, green energy such as solar, wind, and hydroelectric power plants are to be built, along with any future environmentally friendly sources of power. This is all part of California's initiative to have 60% green power by 2030 and be 100% green by 2045.
However, the rush to close plants and install green energy at that fast pace has seen many bumps in the road. Battery capacity for green energy sources has proven a challenge, as wind and sunlight for wind power and solar power can only be generated at specific times. With power storage issues in California, nighttime usage, thanks to the gap from solar energy only generating power during the day, became an issue.
But this also caused issues in the power grid. Without a steady supply during hotter months, when air-conditioning and other high-power use items are used en masse, rolling blackouts begin to happen, as evidenced during the last few weeks across California due to high temperatures.
Planned closures, failed power grids
Despite having a decade to figure out how to make up the power without seawater cooled gas plants due to a Water Board ruling in 2010, California has not kept up. Energy officials have begged for extensions of the 4 gas plants in questions for years due to the drastic shortfall. The companies who own the plants say they need an extension to help California to avoid any power gaps and see through to its 100% green energy promise.
The Water Board vote on keeping the Huntington Beach, Long Beach and Oxnard plants open for an additional three years and the Redondo Beach plant open for another year was seen as more unlikely than likely only a few weeks ago. But with the California power grid nearing collapse and green power not taking up enough of the slack of fossil fuel plants right now, state officials have now been signaling that an extension is likely.
Environmentalists and city leaders where the contested power plants lie have been against the extensions. Environmentalists want the plants closed to fight climate change sooner rather than later, with city leaders wanting the plants out of their cities due to pollution, the plant facilities taking up prime seaside real estate, and those plants only generating a small amount of energy.
City leaders upset, many compromise with power companies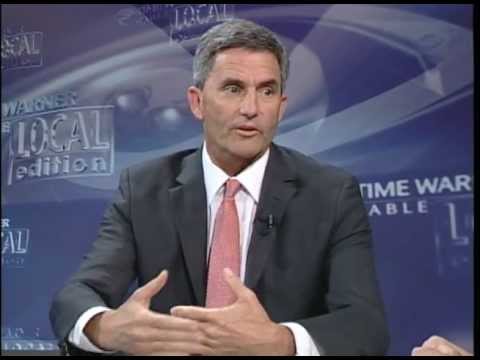 Many city leaders, such as Redondo Beach Mayor Bill Brand, have been flustered by the Water Board's possible decision.
"We've been fighting to close this plant for over 10 years," said Mayor Brand in a statement earlier this year. "We're going to continue our opposition to any extension. They've known the retirement date for all of these plants for the last 10 years. What happened with the planning?"
California and the energy companies have also tried to sweeten the deal by offering several concessions. California worked with those who opposed the Redondo Beach plant to lessen the proposed extension from three years to one year. The Ormond Beach plant in Oxnard will have the plant owner, GenOn energy, pay $25 million to tear down the plant in exchange for a three year extension in a deal with the city.
These compromises have made many local officials more OK with the plant extensions.
"I personally would like to see everything changed tomorrow, but I know that's unrealistic," explained Oxnard City Councilwoman Carmen Ramirez. "I think the city is making a good choice here. We see something in compensation for having that plant to continue to run for three years."
Other natural gas plans in California
The upcoming vote hasn't been the only attempt at using natural gas power to stave off power grid and blackout issues in the state.
Senator John Moorlach (R-Costa Mesa), a longtime proponent of wildfire protection, authored Senate Bill 1185 earlier this year. Under SB 1185, businesses and homeowners would be allowed to install, maintain and use a back-up natural gas generator onsite in case of a blackout, either due to power grid issues or because of wildfires taking out power.
"We have the technology available and certainly we've seen these generators sell well but we also need them in businesses," said Senator Moorlach earlier this year. "Last fall I read that Trader Joe's was trying to give away all their frozen food because they couldn't keep the freezers going.
I came here to promote natural gas, which is an obvious form of backup generation. It is cleaner than diesel and is available through existing natural gas infrastructure, you just hook right up."
However, much like the debate over the plants, the bill received much environmentalist opposition and is currently stuck in an Assembly committee.
The upcoming September 1st vote
Governor Gavin Newsom has admitted that the state was not prepared for an energy surge from users, and while he hasn't come out in support of the plant extensions, has said that something needs to be done about the grid in California.
"We cannot sacrifice reliability as we move forward in this transition," said Governor Newsom in a statement. "We're going to be much more aggressive in focusing our efforts and our intention in making sure that is the case. We failed to predict and plan for these shortages, and that's simply unacceptable."
The looming vote has also brought many citizens usually not concerned with the electricity situation in California out of the woodwork.
"We've gotten a lot of first time callers over this," said "Dana" a State Capitol employee, to the Globe. "They're mad about the wildfires, the heat, and the electricity being on the fritz. Somehow they found out that these plants in SoCal could close and leave California with a bigger gap."
"Those surrounding this situation didn't want to make this a big deal, especially those trying to close the plants on time rather than be extended. Well, that didn't work. All of California seems to know about this. Out of state too, as some former Californians calling from Texas called too."
The State Water Resources Control Board is expected to vote on the extension issue on September 1st.

Latest posts by Evan Symon
(see all)