Gov. Gavin's Go-To Guy
Can McKinsey & Co. and founder Larry Mendonca bring a private sector perspective to California government?
By Lloyd Billingsley, January 7, 2020 7:03 am
As Sophia Bollag reports in the Sacramento Bee, "Gov. Gavin Newsom turned at least four times to global consulting firm McKinsey & Co. over the past year when he wanted to bring a private sector perspective to California government." The governor picked "a former McKinsey executive" as his top economics advisor and put him in charge of the state's high-speed rail project.
According to the story, McKinsey also bagged contracts on "fixing problems at the DMV and improving educational opportunities in Fresno." The governor also "tapped a current McKinsey executive to lead a commission on the future of work," and Newsom's reliance McKinsey goes back to his days as Lt. Governor.
The former McKinsey executive is Lenny Mendonca, tasked by the governor to clean up the state's high-speed rail authority, as Bollag explains, "which has been under scrutiny for its own reliance on outside consulting."
The high-speed rail project still claims "the system will run from San Francisco to the Los Angeles basin in under three hours at speeds capable of over 200 miles per hour. The system will eventually extend to Sacramento and San Diego, totaling 800 miles with up to 24 stations."
By end of 2018, the Hoover Institution reported, California had spent roughly $5.4 billion but "the bullet train is going nowhere fast." Two years later, the system has yet to carry a single passenger at any speed, but manages to maintain a Sacramento headquarters and three regional offices across the state. The High Speed Rail Authority also reserves a spot on its board for Lynn Schenk, a former member of Congress and chief of staff to California Gov. Gray Davis.
As they ponder the bullet-train boondoggle, Californians might wonder about the need to hire an outside consultant to fix the state's chronic and dysfunctional Department of Motor Vehicles. Hiring a consultant to head a commission on "the future of work" could also prove puzzling, and McKinsey might have a hard time with those and other tasks.
As Bollag notes, McKinsey "has been under scrutiny this year amid federal investigations" into bankruptcy practice and corruption in foreign countries. McKinsey has denied wrongdoing and declined to comment on its current work for Gov. Newsom.
Meanwhile, according to the Public Policy Institute of California, Lenny Mendonca "founded McKinsey's US state and local public sector consulting practice." Over the course of his career, "he helped dozens of government, corporate, and nonprofit clients meet their most difficult management challenges." Mendonca received an MBA from the Stanford Graduate School of Business and earned an AB from Harvard, where he majored in economics."
Those credentials mark a contrast to Ana Matosantos, hired as state director of finance by Gov. Arnold Schwarzenegger, despite only a BA in political science and feminist studies. After  a shaky performance dealing with government debt in her native Puerto Rico, Gov. Newsom named Matosantos his cabinet secretary, praising her as one of the "most capable public servants in America." Last year, Gov. Newsom proclaimed Ana Matosantos state "energy czar."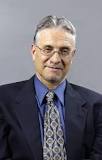 Latest posts by Lloyd Billingsley
(see all)