Gov. Newsom Signs $7.6 Billion COVID-19 Economic Relief Package Into Law
$600 checks will be going out to 5.7 million Californians
By Evan Symon, February 23, 2021 2:38 pm
On Tuesday, Governor Gavin Newsom signed a $7.6 billion COVID-19 economic relief package less than a day after it had passed both the Senate and Assembly.
The relief package, known through it's bill designation as Senate Bill 87, focuses on aid for those hit hardest during the COVID-19 pandemic, with different parts of the bill divesting relief to low-income Californians, immigrants who are not yet citizens but pay taxes, small business owners, those who receive Supplemental Security Income (SSI/SSP), food banks, college students, parents who need child care, and agricultural workers.
"Together with Senator Toni Atkins (D-San Diego) and Assemblyman Anthony Rendon (D-Lakewood), we just signed our Immediate Action Budget bills to get Californians the relief they need from the COVID-19 recession," the Governor's Office Tweeted  on Tuesday. "$7.6 billion in relief is coming to families, small biz & those who need it most."
Together with @SenToniAtkins & @Rendon63rd, we just signed our Immediate Action Budget bills to get Californians the relief they need from the #COVID19 recession.

$7.6 billion in relief is coming to families, small biz & those who need it most. pic.twitter.com/q9MscboPHC

— Office of the Governor of California (@CAgovernor) February 23, 2021
The largest part of the relief package are $600 checks set to go to 5.7 million low-income or needy Californians, totaling to $3.42 billion. According to the relief package, those receiving the checks include Californians who have the following:
Incomes lower than $30,000 a year who receive the earned income tax credit (EITC)
Were not included in federal stimulus payments, such as non-citizens with federal Individual Tax Identification Numbers (ITIN)
ITIN taxpayers who make under $75,000 a year. If they meet the previous requirement as well, recipients will receive $1,200.
Are currently enrolled in CalWORKS
Receive Supplemental Security Income (SSI/SSP)
Are currently enrolled in the Cash Assistance Program for Immigrants (CAPI)
Another large part of the relief package totaling $2 billion approved Tuesday was grants for small businesses. The grants will be given to individual small businesses, nonprofits, and cultural centers based on several factors such as size and need, with amounts per place to be in the range of $5,000 to $25,000. Originally planned at only $500 million, the amount was quadrupled at the urging of lawmakers from both parties due to the high number of currently struggling small businesses across the state.
The other divested relief package funds include $400 million to help enroll and pay for state-subsidized child care, $126 million to college students for financial aid, re-enrollment, and extended CalFresh assistance, $24 million to support agricultural workers who had to quarantine, and $35 million to food banks across the state.
Not included in the bill was a $2 billion section that would have given loan deductions for small businesses who took out Paycheck Protection Plan (PPP) covered loans during the pandemic, as well as waive state fees for restaurants, bars, barber shops, cosmetology businesses, and other similar businesses. Originally planned to be included in the package, amendments over the section had been changed to allow for more than $150,000 to be deducted. With the full amount now totaling over $2.3 billion, the now separate loan deduction section is expected to be voted on in both houses sometime next week.
The new California relief package
At the signing at Solomon's Deli in Sacramento on Tuesday, Governor Newsom specifically noted the help that small businesses need during the pandemic, highlighting a point that had been touted by Republicans since the pandemic began.
"The backbone of our economy is small business. We recognize the stress, the strain that so many small business have been under," said Newsom after signing the package into law. "And we recognize as well our responsibility to do more and to do better to help support these small businesses through this very difficult and trying time."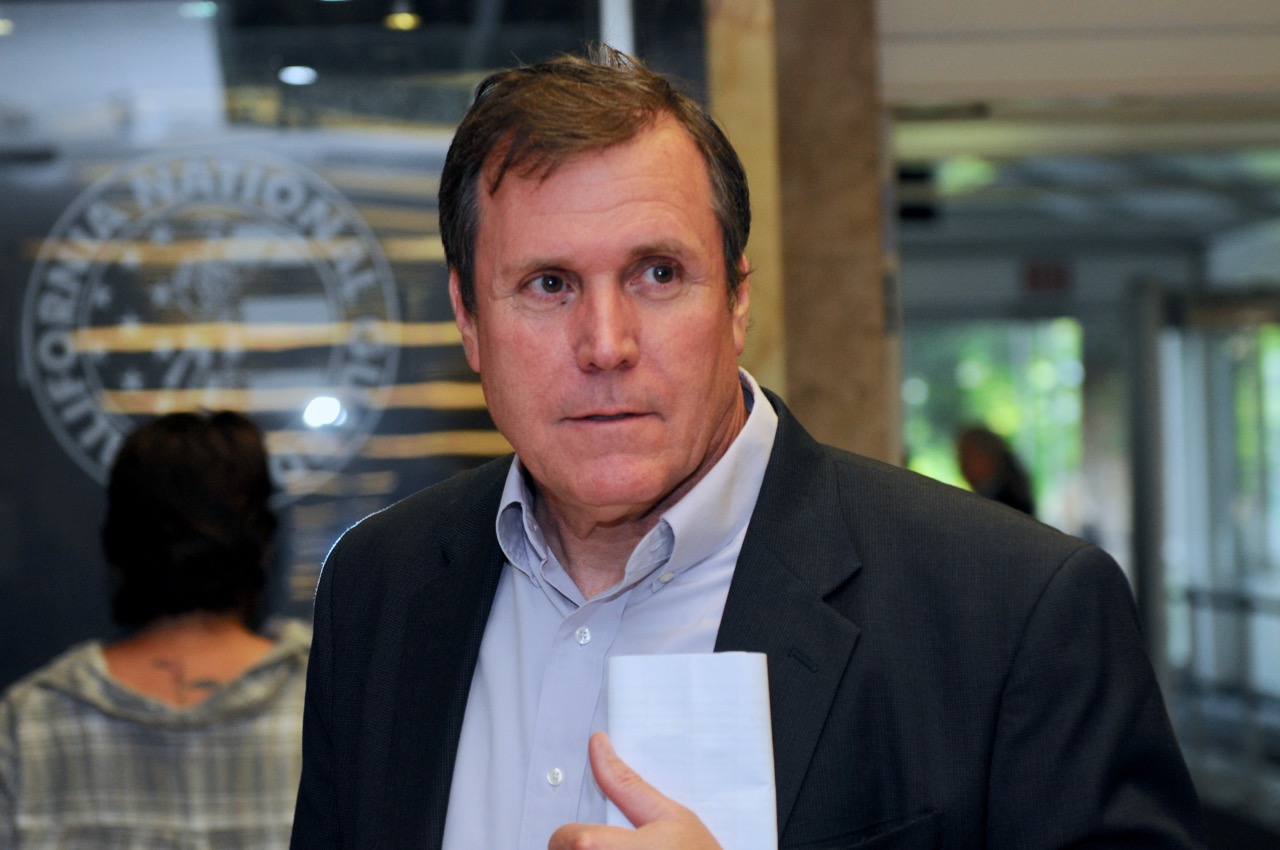 Democratic and Republican lawmakers alike also showed support for SB 87, with the package being passed unanimously on Monday in both houses.
"Every legislator could tell a personal story about a business that has shuttered its doors permanently because of the state's confusing guidelines," Senate Republican Leader Scott Wilk (R-Santa Clarita) said on Monday. "California has already lost more than 19,000 businesses or non-profits because of the state's confusing guidelines and many more are in precarious situations. This won't undo the damage caused by the shutdowns, but it will provide a definite boost in the arm for our job creators and non-profits. A win for bipartisanship is a win for our small business community because good ideas shouldn't have party lines."
Despite the large amount of support to get the package passed, some did note that the package may have more political heft, especially later this year.
"Governor Newsom right now is fighting to keep his job," tax consultant and stimulus watchdog William Erving told the Globe. "This is a large amount of money going to those who need it the most and who have been severely affected by the coronavirus pandemic. Coincidently, these are also among some of the people most pissed off at Newsom right now. There is genuine want to help here, but at the very lest, this is also a low-risk way to try and win some of those people back before the end of the recall petition deadline or further down the line to the recall election. You can bet he'll be touting this before the Gubernatorial in 2022, or if it happens, before the recall this year."
The $7.6 billion in relief is expected to be divested in the coming weeks.

Latest posts by Evan Symon
(see all)