Horse Racing Faces New Veterinary Reforms in New Senate Bill
More veterinary checks and drug testing record availability may be be coming to California horse tracks
By Evan Symon, January 8, 2020 6:37 pm
In 2019, Santa Anita Park in Arcadia faced an unprecedented 37 horse deaths, spurring a flurry of protests as well as outrage from lawmakers and advocates.
With two deaths so far in 2020, which have been reported to be largely similar to the heart attacks and collapsing that were the majority of the deaths last year, state lawmakers, have once again gone after the industry.
Leading the lawmakers for horse racing reform this session is Senator Bill Dodd (D-Napa). Senator Dodd has been a longtime advocate of horse racing and horse welfare laws such as SB 469, the new law in which the California Horse Racing Board (CHRB) can now suspend racing at anytime when horse protection is needed.
This session Senator Dodd is introducing a new bill that includes reforms recommended by Los Angeles County District Attorney Jackie Lacey and the CHRB. The currently undesignated bill would have veterinarians go over the horses more before a race and would allow drug testing records to be more available.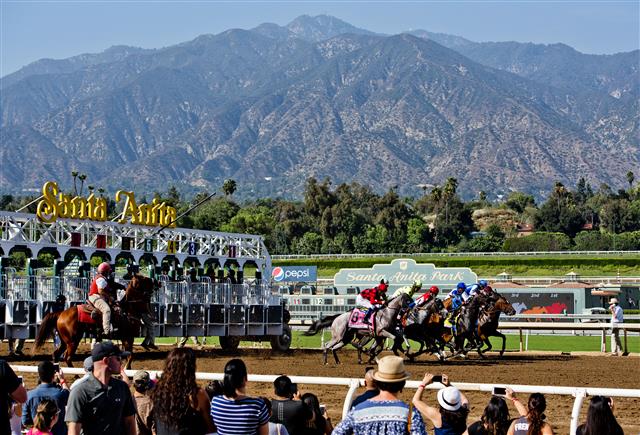 According to Senator Dodd this would increase horse safety and make sure all horses would be fit to race.
"We must ensure track conditions are right and horses are fit before they hit the starting gate so we aren't jeopardizing them and their jockeys," stated Senator Dodd.
While many advocates are pleased with further scrutiny, others have said that the bill doesn't go far enough to protect horses. Some advocacy groups are still recommending a total ban on horse racing in California, as the deaths have not lessened even with more encompassing laws. The horse racing ban advocacy group Horseracing Wrongs have said that the stain on horses makes them die earlier, with autopsies showing no difference between what race horses have gone through compared to rodeo horses.
Still others in the industry are worried where this will lead. Marco Ruiz, a former jockey, told the Globe that more laws could be detrimental.
"We've been seeing less people come out for awhile now," explained Ruiz. "More tests, and having vets be there more? That's going to be so expensive. Either ticket prices go up or they start charging for parking or something. Because that money has to come from somewhere."
"It could possibly help horses, maybe. But it will for sure hurt everyone who works here, especially if those higher costs lead to firings."
Senator Dodd's bill is expected to be formally brought up soon, along with an expected debate within Senate subcommittees in the near future.

Latest posts by Evan Symon
(see all)