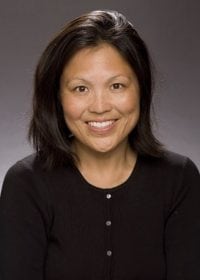 House Republicans Tell Biden: Say it Ain't Su
Senate support seen as shaky
By Thomas Buckley, April 6, 2023 4:21 pm
Speaker of the House Kevin McCarthy, the chairs of two powerful House committees, and 10 other California Republican House members demanded Wednesday that President Joe Biden withdraw the nomination of former California labor department chief Julie Su to be the next Secretary of Labor.
Su was in charge of the Employment Development Department during much of its catastrophic pandemic response, which saw the EDD shovel out $40 billion in fraudulent unemployment benefits while simultaneously throttling proper payments to millions of Californians.
"Ms. Su's record as Secretary of California's Labor and Workforce Development Agency (LWDA) includes failing to prevent fraud in the state's unemployment insurance (UI) system, resulting in billions of misspent taxpayer dollars, and promoting radical policies such as California Assembly Bill 5 (AB-5) that imposes a rigid worker classification test which restricts Americans' right to work as independent contractors and weakens supply chains," read the letter sent to the White House.  "Similar actions at the federal level would be a disaster for workers and our economy."
Su – who spent the last two years as the Labor Department's chief deputy – has been roundly criticized not only for her EDD failures but also for her aggressive support of laws – like AB-5 – to limit freelance work.  She is also in favor of a national version of the law.
American Trucking Association (ATA) President Chris Spear, recently underscored these problems in testimony to Congress by saying "these policies not only threaten the supply chain—they rob scores of hardworking entrepreneurs of the choice, dream and freedom to run their own business."
Rep. Kevin Kiley, (R-Rocklin) signed the letter, reiterating his past criticisms of Su.
"As Chair of the House Subcommittee on Workforce Protections, I am urging President Biden in the strongest terms to immediately withdraw Julie Su's nomination," Kiley said.  "To say that Su failed in her previous role as Labor Secretary in California's Labor Department is an extreme understatement. The amount of suffering Su's Labor Department inflicted on my constituents and millions of Californians should entirely disqualify Su from consideration."
While the house has no direct say in the confirmation process – Su is expected to appear before the Senate Health, Education, Labor, and Pensions committee later this month before a vote by the full Senate – its members can influence the final vote.
How much influence will need to be brought to bear to stop the Su nomination is not yet clear.  Unlike the recent egregious confirmation of Eric Garcetti as ambassador to India, no Republicans are expected to cross the aisle and vote for Su and a number of moderate Democrats are still – at best – on the fence when it comes to supporting Su.
If Su loses only three Senators – such as West Virginia's Manchin and Arizona's Sinema and Montana's Tester – she would almost certainly face defeat.
The opposition to Su extends beyond Capitol Hill, with the recent formation of the "Stand Against Su Coalition."
"Julie Su's support of anti-business, anti-worker policies means that her promotion to Secretary of Labor would eliminate job opportunities for millions of hard-working Americans," said a Coalition spokeswoman.  "We commend House Republicans for leading the charge to defend America's workforce, and we hope that Senators from both sides of the aisle will come together to reject Su's nomination."
Su's supporters include major (typically government) unions and various Asian-American organizations as she would be Biden's first Asian cabinet member.
The White House, which has expressed steadfast support for Su in the past, has yet to issue a statement on the demand.
Latest posts by Thomas Buckley
(see all)