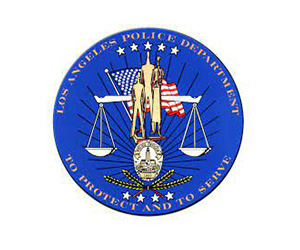 LAPD Requests $67 Million, 50 New Officers To Help Improve Protest Response, Protester Relations
Last year, the Los Angeles City Council defunded the LAPD by $150 million, removing 350 officers
By Evan Symon, April 27, 2021 7:14 pm
The Los Angeles Police Department requested nearly $67 million in funding to help improve protest response on Tuesday, leading to a major backlash from many groups who have been trying to reduce their budget since the George Floyd protests last year.
According to a report from LAPD Chief Michel Moore, the department needs around $67 million more in funding, as well as 50 officers, to help improve the LAPD's response to protests, riots, and other similar unrest due to an increase of such incidents since last year. Of the requested funding, $53 million would go towards civil unrest training for officers, including crowd control and using non-lethal weapons in crowd control settings, $4 million for a new bureau focused on protest and group event response, and remaining funds to go into protest group outreach, software and field equipment upgrades, and other protest group related costs.
Last year, the Los Angeles City Council defunded the LAPD by $150 million, removing 350 officers from the force in November and cutting other expenditures. However, with continued protests over police violence against minorities, protests over the removal homeless people in areas around the city, and other demonstrations.
However, despite the need by the LAPD outlined on Tuesday, many groups opposed to increased funding for police, such as Black Lives Matters, insisted that funding should continue to be reduced and that no new officers should be added to the force.
"This is the absolute opposite of what we should be considering," said Black Lives Matter Los Angeles co-founder Melina Abdullah on Tuesday. "We should be pulling funding away from them, not pouring funding into them. The notion that they should be getting $67 million to comply with those reports, it's absolutely ridiculous. It is clear they are using the report as a money run."
However, supporters for the funding increase noted that the LAPD's response to protests during the last few years, which has been criticized by many for being too violent, only came about because the officers had not been properly trained to deal with them, and that the police had no direct line of communication with the protest groups to anticipate where they would be going or what size they would be.
A question of $67 million in funding
"For the police, how can they properly protect citizens and property without knowing where they are going to be?" questioned Damon Carmichael, a legal advisor who has assisted several police departments across the country on getting funding a support for protest programs and training. "And for protesters and those against the funding, without the added funding, the police will continue to not be up to speed on how to properly deal with the protests."
"Look at the women's march in January 2017. They were all peaceful, many groups worked with police and let them know estimates so that they could safely block off streets and so that police departments didn't send too many officers out there. Granted, the George Floyd murder had a much more visceral response and was a lot more sudden. Even so, many police departments found it difficult to contact these groups because they didn't trust them. There was no liaison group to help bridge communications. For LA, that resulted in the worst riots there since Rodney King in 1992."
"Many reports found that it go so bad because of the lack of communication and because officers had no real training or experience with this. Their request would correct that."
While the LAPD only commented that the costs were preliminary and might change during review on Tuesday, Mayor Eric Garcetti's office said that the Mayor would work with the City Council for reforms in the LAPD as needed.
"We will work closely with the City Council to ensure that the Police Department is able to make common-sense reforms based on the recommendations laid out in the reports," stated the Mayor's office.
Following a discussion of the need for $67 million and 50 officers with the civilian Police Commission on Tuesday, the matter is expected to be taken to the city in the coming weeks, with Los Angeles citizens being able to submit comments on the proposal to the police commission until May 11th.

Latest posts by Evan Symon
(see all)