Lawsuit: California Utility Customers Forced to Bail Out Utilities for Wildfires They Cause
'Who's going to bail out the ratepayers for fires caused by the utilities?'
By Katy Grimes, October 9, 2019 4:01 pm
'AB 1054 was enacted to serve the primary private purpose of bailing out investor owned utilities from the billions of dollars in damages from catastrophic wildfires they imprudently caused.'
A lawsuit filed in the Federal District Court in California shows that three Investor Owned Utilities in California, Pacific Gas and Electric, San Diego Gas and Electric, and Southern California Edison, have recently argued to the U.S. Supreme Court that their tens of billions in wildfire liabilities should be paid for by utility customers – despite that Cal Fire repeatedly found electric utility safety violations to be the cause of the wildfires which led to the tens of billions in liabilities.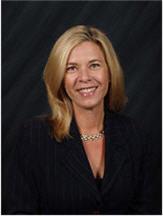 California Globe spoke with Attorney Maria Severson, who filed the lawsuit, as she explained the case:
PG&E was seeking $375 million back from the Public Utilities Commission for the wildfire payouts, and now must eat that money. The other utilities knew they also started fires. They asked the PUC if they could join in the PG&E case to unload the wildfire costs on ratepayers. Initially the PUC didn't allow it, but PUC President Michael Picker let them in — after the trial!
Ultimately the PUC denied the utilities the wildfire repayments, and they appealed to the appellate court. They were denied by the appellate court. They appealed to the United States Supreme Court, which made clear they were unwilling to hear the case, and left it alone. 
They lost big in the courts, so they went to the Legislature and Governor Newsom for the bailout. And they got one.
What Happened?
The failure last year of a "century-old transmission line that sparked a wildfire, killed 85 people and destroyed the town of Paradise" wasn't an aberration, the lawsuit shows. "A year earlier, PG&E executives conceded to a state lawyer that the company needed to process many projects, all at once, to prevent system failures—a problem they said could be likened to a 'pig in the python.'"
Following rejection of the utilities' appeal by the U.S. Supreme Court, the California Legislature and Governor gutted-and-amended an existing bill, AB 1054 by Assemblyman Chris Holden (D-Pasadena) lightening-fast in late June, seeking to authorize the bailout of these investor owned utility companies from financial and legal consequences, despite their culpability in the wildfires.
Signed into law by Governor Gavin Newsom July 12, 2019, AB 1054 became a financial and legal bailout of the investor owned utilities (IOU) from the consequences of their "continued intransigence against prioritizing safety," the lawsuit says.
Severson said AB 1054's proposed wildfire funding mechanisms are premised upon limitless subsidies from utility customers.
Severson's lawsuit was filed "to invalidate AB 1054 as violative of the U.S. and California Constitutions, receive a declaration of the bill's invalidity, and enjoin any state officer and agency from implementing the bill's various provisions."
Prior to passage of AB 1054, the lawsuit shows PG&E made massive campaign contributions to nearly every member of the Legislature and to Governor Newsom to secure the bill's passage. "Indeed, Brandon Rittiman of Sacramento's ABC Channel 10 reported ninety-eight (reduced to 93 after his report) sitting members of the California legislature took campaign contributions from PG&E, despite the company's recent convictions of six federal felonies," the lawsuit says.
"Gov. Newsom claimed securities analysts threatened the Governor's office and the Legislature with downgrades of creditworthiness of SCE and SDG&E to junk bond status if the Governor's office and the Legislature could not get AB 1054 passed by 12 July 2019. While S&P Global and Moody's did call for further utility credit downgrades if no action was taken to address the upcoming wildfire season, it was Governor Newsom who in fact set the July 12th deadline at a press conference on 12 April 2019 in which he outlined the contents of his strike force's report."
Ironically, at his State of the State speech, Newsom addressed PG&E's bankruptcy and the wildfires and made some promises:
PG&E didn't do enough to secure dangerous equipment or plan for the future. My administration will work to make sure PG&E upholds its obligations. I have convened a team of the nation's best bankruptcy lawyers and financial experts from the energy sector.
They will work with my strike team to develop a comprehensive strategy that we will present within 60 days. We will ensure continued access to safe affordable power. We will seek justice for fire victims, fairness for employees, and protection for ratepayers. We will continue to invest in safety, and we will never waver on achieving the nation's most ambitious clean energy goals.
California Energy Companies' Lawsuit(s)
"Despite killing at least 100 people and inflicting billions in damage by causing disasters—wildfires which collectively destroyed tens of thousands of structures and burned millions of acres, a deadly gas pipeline explosion that leveled an entire neighborhood, and even the most severe gas blowout in U.S. history— California's investor-owned electric and gas utilities (IOUs) are wielding their immense political and financial resources to secure from the California Legislature undeserved reprieves from the past and future consequences of wildfires."
That is the opening paragraph of the lawsuit over the real responsibility of the California wildfires, as well as the dubious legislative bailout. Maria Severson, who together with Michael Aguirre, are the attorneys representing the plaintiffs suing the California Public Utilities Commission, California Department of Water Resources, California Department of Finance Director Keely Bosler, State Treasurer Fiona Ma, and named all of the CPUC Commissioners: Marybel Batjer, Liane Randolph, Martha Guzman Aceves, Clifford Rechtschaffen, and Genevieve Shiroma.
Severson said AB 1054 should have served as a last chance warning against further utility disasters. Instead, AB 1054 became a bailout of the investor owned utilities, both financially and legally, from the consequences of their continued intransigence against prioritizing safety.
"AB 1054 provides for an endless amount of bonds to be issued and an endless amount of rate increases to meet the revenue requirement of the DWR charge fund so that the bonds to capitalize the wildfire fund are paid off, which in turn pays for whatever wildfire liabilities are incurred by the IOUs."
"Worse, AB 1054 redefined both the burden of proof and the legal standard by which an electric utility could be found imprudent," Severson said. "It is now nearly impossible for utility customers to prevent an investor owned utility from passing uninsured wildfire liabilities onto them."
"Under AB 1054, electric utility customers and California taxpayers will continuously subsidize the IOUs' liabilities from causing catastrophic wildfires. The statute authorizes the California Department of Water Resources (DWR) to issue as many bonds as necessary to capitalize a fund to pay IOU liabilities – an unlawful gift of public funds to the IOUs – while the California Public Utilities Commission (CPUC) is empowered to order any electricity rate increases necessary for the bonds to be paid off. 5. In other words, IOU customers can now be made responsible for paying back potentially limitless IOU wildfire liabilities without due process, while IOUs continue to reap a guaranteed profit for their shareholders and investors."
If the media is truly interested in investigating collusion, this is a pretty good place to start.
Severson noted that Pacific Gas & Electric Company (PG&E)—is in fact a convicted felon for its criminally negligent maintenance of its gas pipelines which led to a gas pipeline explosion in San Bruno. "PG&E declared bankruptcy six months ago because of its many billions in wildfire-related liabilities, yet exhaustive investigations of PG&E's wildfire-related activities by at least two separate media outlets have revealed PG&E spent millions lobbying the California Legislature in the last year. PG&E also issued billions in dividends to its shareholders over the past few years instead of overhauling electric power lines the company knew in advance were defective and likely to cause a fire," the lawsuit says.
"Meanwhile, California's IOU regulatory agency, the CPUC, has been ineffectual at forcing the IOUs into compliance with California's well-developed utility safety rules. The CPUC has recently admitted its regulation of the IOUs has been reactive, not proactive.  With no meaningful regulatory incentives to change their behavior, the IOUs have caused disaster after disaster," the lawsuit says.
Severson explained that to induce the Legislature into passing the utility bailout plan "in the span of two weeks, the utilities and their institutional investors threatened investor owned utilities credit downgrades. They even threatened the IOUs could go bankrupt and thereby cease electric services altogether. AB 1054's authors perpetuated those fears at committee meetings to manufacture an imperative for the bill to be passed as an urgency measure."
California Globe noted that despite AB 1054 being a very rushed gut-and-amend bill, there was one public committee hearing. Most gut-and-amend bills seem to sneak by without any hearings. "That's because we parked ourselves in Sacramento for two weeks," Severson said.
If allowed to be implemented, AB 1054 would be a permanent burden to California taxpayers, and violates the due process rights of electric utility customers, the lawsuit explains. It  would impose unjust and unreasonable rates upon ratepayers amounting to an unconstitutional taking, "was improperly designated as an urgency measure, and would violate the right of the public to access records pertaining to the public's business"
The lawsuit has a graph (below) which shows "the most destructive utility caused catastrophic wildfires since 2007, the IOUs have a long history of causing devastating wildfires and violating various safety rules required to prevent wildfires:"
The lawsuit shows SCE's Violations of General Order 95 were found to have caused the 2017 Thomas Fire and may have caused the 2018 Woolsey Fire, and PG&E electric power line safety violations caused the 2017 Northern California wildfires and the 2018 Camp Fire.
Severson said the Wall Street Journal published a report in July 2019 based on records obtained from the U.S. Department of Forestry showing PG&E Corp. knew for many years that hundreds of miles of high-voltage power lines could fail and spark fires, yet the investor owned utility repeatedly failed to perform the necessary upgrades.
"The WSJ article explained many of PG&E's transmission towers are past their life expectancy. Worse, PG&E had such poor record keeping that it was unaware of exactly how old most of its transmission lines and towers were: Even before November's deadly fire, the documents show, the company knew that 49 of the steel towers that carry the electrical line that failed needed to be replaced entirely. In a 2017 internal presentation, the large San Francisco-based utility estimated that its transmission towers were an average of 68 years old. Their mean life expectancy was 65 years. The oldest steel towers were 108 years old."
Yet, California's utility regulators, the PUC, "paid little attention to the condition of PG&E's transmission system and have largely left it up to the company to decide what to upgrade and when."
AB 1054 removed all "twelve factor tests" specific to circumstances relating to a wildfire ignition by which the CPUC would determine if an electric utility had acted prudently. This had previously been codified into law under the 2018 Senate Bill 901, by Sen. Bill Dodd (D-Napa). "This new law is the most comprehensive wildfire prevention and safety package the state has passed in decades," Sen. Dodd said when the governor signed SB 901. "It will help prevent further loss of life and property while ensuring ratepayers aren't left holding the bag."
After fighting to get SB 901 passed in 2018, Dodd voted to pass AB 1054, and was one of the lawmakers who received a contribution from the utility companies, as the lawsuit shows.
This "lowered the showing needed for utility prudence, and shifted the initial burden of proof onto the utility customers, who must now show the utilities had acted imprudently, despite the well documented history of critical safety violations by the IOUs which have caused many lost lives and billions in damage. As explained below, AB 1054's fundamental restructuring of electric utility law is the product of a persistent and aggressive campaign of legislative lobbying, legal maneuvering, and regulatory capture," the lawsuit says (below).
On 26 January 2019, the Governor appointed five individuals to serve on the Commission on Catastrophic Wildfire Cost and Recovery (Wildfire Commission), who were charged with issuing a report recommending changes to public utility law to "ensure equitable distribution of costs among affected parties."
"Indeed, the IOUs' persistent lobbying of those Commissioners to support legislative dismantling of the customer-protecting prudent manager standard is but one instance of such behavior to force a change in law through any available means to provide the IOUs an escape from wildfire liabilities caused by their own safety violations," the lawsuit says.
Gov. Gavin Newsom issued the following statement July 11, 2019 on the Legislature's passage of Assembly Bill 1054:
"I want to thank the Legislature for taking thoughtful and decisive action to move our state toward a safer, affordable and reliable energy future, provide certainty for wildfire victims and continue California's progress toward meeting our clean energy goals.
"The rise in catastrophic wildfires fueled by climate change is a direct threat to Californians. Strengthening our state's wildfire prevention, preparedness and mitigation efforts will continue to be a top priority for my administration and our work with the Legislature."
The lawsuit said, "AB 1054 violates Plaintiffs' due process rights in two ways. First, it impermissibly shifts the burden to ratepayers to show prudency by the utilities when their operations cause wildfires. Second, it violated due process by continuing a surcharge for an additional 15 years and the issuance of bonds that was originally established in and around 2001 and was set to end in 2021. Enactment of AB 1054 denied Plaintiffs due process as they were not provided a forum to challenge the extended surcharge in a CPUC proceeding."
Severson asked, "Who's going to bail out the ratepayers for fired caused by the utilities?"
PUC, CDWR lawsuit

Latest posts by Katy Grimes
(see all)