Mexican Nationals Arrested in Killing of California Police Officer Brian Ishmael
ICE investigating immigration status of Carlos Vazquez-Orozco and Romiro Bravo Morales
By Lloyd Billingsley, October 25, 2019 9:07 am
Call him Ishmael.
On Wednesday, El Dorado County deputy Brian Ishmael, 37, responded to a call about theft in a marijuana grow near Sand Ridge Road. When Ishmael asked the alleged thieves to present themselves, at least one opened fire.
Ishmael was accompanied by an off-duty deputy from San Joaquin County, and both officers returned fire. Ishmael took two bullets, one in his foot and another in the chest, above his bullet-proof vest, and that wound proved fatal.  The ride-along officer was wounded and later released from hospital.
As CBS News reported, police arrested Mexican nationals Carlos Vazquez-Orozco, 20, charged with murder, and Romiro Bravo Morales, 22, charged as an accessory to murder. Christopher Garry Ross, 47, owner of the marijuana grow where officer Ishmael was gunned down, is being charged with involuntary manslaughter. As El Dorado County Sheriff John D'Agostini told reporters, "Had he been truthful with our deputies and the 911 dispatcher, this tragedy would not have occurred."
Sheriff D'Agostini was uncertain whether the two Mexican nationals were illegally present in the United States. That suggested there may have been efforts to prevent revelation of their immigration status.
In a statement on Thursday, ICE spokesman Paul Prince said the federal agency expected to "find out more about them in the coming days." As Prince added, "This is another example of how sanctuary city laws, like SB54, bar our agency from getting into local jails to even conduct interviews." Even with news of the status pending, locals could believe that if the two Mexican nationals had not been present in the country, the murder of officer Brian Ishmael might not have happened.
Sheriff D'Agostini described Ishmael as "personable, easy to talk to, kind and always positive. He never had a bad day. He was a loving father and husband." The four-year veteran, formerly with the Placerville Police Department, leaves behind a wife and three daughters.
Statements from Gov. Gavin Newson and Attorney General Xavier Becerra, both supporters of California's sanctuary law, have yet to appear. In similar style, Newsom and Becerra remained quiet after Newman police officer Ronil "Ron" Singh was murdered on December 26.
As the Modesto Bee reports, two illegals who aided the flight of accused shooter Paulo Virgen Mendoza have been sentenced to prison terms. A preliminary hearing for Mendoza, also an illegal, is slated for December 10.
California Globe will report all updates.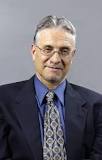 Latest posts by Lloyd Billingsley
(see all)