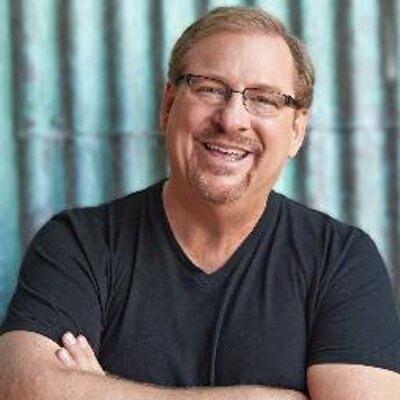 Pastor Rick Warren Announces Retirement
Since 1980, Saddleback Church leader has been one of the nation's most politically influential religious leaders
By Evan Symon, June 8, 2021 2:48 pm
On Monday, Rick Warren, the nationally known and politically influential Evangelical Baptist Pastor of the Saddleback Church in Lake Forest, announced his retirement.
Warren, who had founded and led the Saddleback Church since 1980 said that he would remain in charge until a suitable successor was found.
Born in San Jose in 1954, Warren grew up in Ukiah and later received multiple degrees in the 70's and 80's, including a Bachelor's Degree from the California Baptist University in Riverside and a Doctorate from the Fuller Seminary in Pasadena. After founding the church in 1980 following his bible study group becoming too big for his condo, Warren expanded quickly, making the Saddleback Church into a megachurch, installing ministries around the world, becoming a best-selling author, and, as of 2020, having over 23,000 attend services weekly.
However, Warren is much more well-known politically. While he has faced continued criticism over the years for his stances on creationism, LGBT rights, and abortion, particularly over his support of Prop 8 in 2008 that would have eliminated same-sex marriage in California, his stances on other social issues have been well-received by both Democrats and Republicans alike.
At the peak of his political power in the mid-to-late 2000's, Warren was given honors by publications such as Time, Newsweek, and U.S. News and World Report, the latter of whom named him one of America's top leaders. During this time, Warren also received honors from then-President George W. Bush, gave the first joint interview of 2008 presidential candidates John McCain and Barack Obama during the Civil Forum on the Presidency, and was controversially chosen as the religious leader to give the invocation during Barack Obama's presidential inauguration in 2009.
"He's been one of the few major Protestant leaders that Republican and Democrats have agreed on to help them or advise them outside of Billy Graham," Ronald Meyer, a theological teacher in Orange County, told the Globe on Tuesday. "He never reached the levels that other religious leaders like Father Ted Hesburgh, who had to turn away Vice Presidency and cabinet position offers from both parties, ever reached, but for what he has and what he has done, it's pretty incredible. There's going to be a political hole, especially in California, after he's gone."
While Warren has yet to reveal what he will do in retirement, he noted earlier this week that it is the beginning of something else.
"This isn't the end, but the beginning of the beginning," said Warren. "I won't be gone, I'll just be in a less visible position as founding pastor."
A new successor is expected to be announced for the Saddleback Church later this year. As of Tuesday, it remains unknown how far out of the political spotlight Warren will go after leaving.
"Graham was still advising presidents into his 90's," added Meyer. "Who knows what Warren has planned."

Latest posts by Evan Symon
(see all)