New Poll Finds Recall Candidates Cox and Faulconer Tied; Gov. Newsom's Approval Rating Slightly Up
Recall support stays the same while 76% of voters currently oppose Jenner as a recall option
By Evan Symon, May 12, 2021 11:21 am
On Tuesday, a survey conducted by the U.C Berkeley Institute of Governmental Studies found that Former San Diego Mayor Kevin Faulconer and 2018 Gubernatorial candidate John Cox are currently tied for first among recall candidates, while support for the recall itself has failed to rise since a similar poll by the IGS 3 months ago.
Press play to hear a narrated version of this story, presented by AudioHopper.
According to the survey, 36% of Californians are still in favor of the recall, the same compared to three months ago, while the percentage who want to retain Newsom has gone up by 4 points. Broken down by region, the poll shows strong support for the recall coming from the North Coast/Sierras, Central Valley, and Inland Empire, with all three having a "yes" lead by at least 6 percentage points. However, Orange County is currently a dead heat in terms of support 45% to 45%, while all other regions are aligning against the recall, with the Bay Area coming in with a 25% yes, 60% no split in the survey.
The poll also showed some surprising recall support figures when broken down among age groups. While older age groups tended to skew more in favor of a recall, with those 50 and older having over 50% of respondents being in favor of the recall while under 40% approved of the recall, younger age groups told a different story. Voters aged 29 and below had a much closer margin, with an average of around 30% remaining undecided. The college-aged 18-24 group was almost completely evenly split across the board, with 31% being in favor of the recall, 35% opposing it, and 34% being undecided.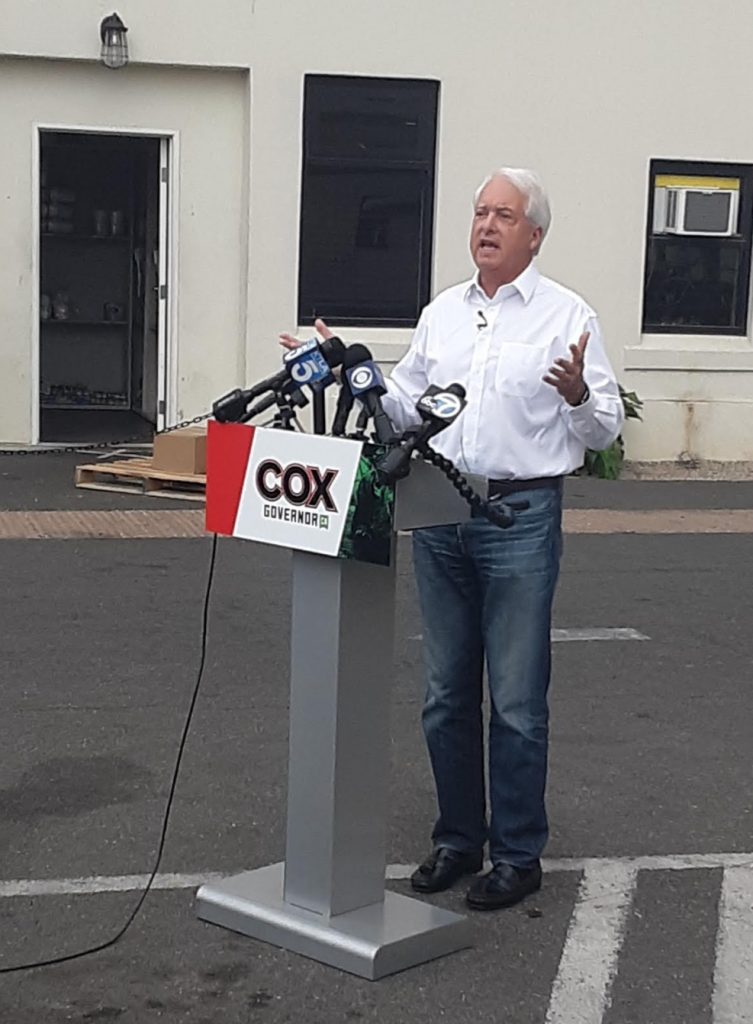 When it came to candidate support, all 4 current major candidates, Faulconer, Cox, former Congressman Doug Ose, and former Olympian and reality TV star Caitlyn Jenner, failed to get more than 22% of Californian voters to support them.
Faulconer fared the best, with 22% of registered voters inclining to support him with 47% not. Cox was second with the same percentage supporting him, but with 49% opposing him. Ose received a 14%-48% split, while Jenner came in dead last, with only 6% of voters being in favor of her compared to 76% against. Amongst the 4 candidates, only Jenner had significant opposition from GOP voters, with 62% opposing her.  All but Jenner also had significant support from voters aligned with other parties.
However, the lack of a Democratic candidate played heavily in those results, with at least 70% of Democrats polled choosing to oppose each current candidate. Despite prominent California Democrats urging no one to run in the recall this year, 48% of all Democrats said that they wanted at least one Democratic candidate to choose from, with only 29% not wanting such an option.
Finally, Governor Gavin Newsom's popularity slightly swung up in the last 3 months largely due to the state rapidly reopening and COVID-19 rates in California now being the lowest in the nation. Newsom now sits at a 52% approval rating. While this is higher than the 46% reported 3 months ago from the same poll, it is still nowhere his 64% approval rating from September 2020 or his even higher support levels pre-pandemic.
Overall, political experts have read this new poll as an indication that the recall effort is currently stalled due to California recovering quickly from the pandemic.
"That's the issue that is on everyone's minds," explained former lobbyist Harry Schultz to the Globe. "Newsom has kept out of trouble in recent months, and when that is paired with the state coming back in terms of openness and restrictions ending, there's not a lot to be mad about from the man on the street. Or, should I say, there is less to be mad about."
Too early for Democrats, Republicans to declare a recall victory
However, the poll also shows that the recall issue isn't going away.
"The number of people in favor of the recall didn't go down," Schultz added. "That tells you something. A lot of people aren't forgetting what he did earlier or are still struggling or never really recovered from earlier. A lot of people were put out of business because of his actions, so even with the state opening, there is still a significant base of opposition there, and that's a lot to work with."
"Now, this is just one poll, but it's a respected one, so let's work with these figures. When you look at them, it looks like Newsom is on the road to recovery himself. He's improving in many categories, and Democrats are holding firm on their support of him. Conversely, Republicans aren't letting much go either and are still in the game. But they just haven't had the right candidate come up yet to really spark Democrats into voting for them."
"Faulconer has been the best shot so far, and 70% of Democrats won't vote for him. Even Jenner, a transgender person with a large percentage of public recognition due to her status as an Olympic medal winner and a celebrity, has failed to generate excitement from either party, failing, at least for now, where Reagan and Schwarzenegger succeeded."
"Right now, Democrats need to stick to the game plan. They are ahead right now, but if Newsom returns to form and generates controversy again, or screws up in several key areas like Davis did nearly twenty years ago, things may not be as rosy. The moment you see a prominent Democrat enter the race is when  you know things are going south on them, which is very much a possibility."
"Republicans need to keep the pressure on and need to generate excitement again. They did with the French Laundry and going after Newsom messing up several things during the COVID spike, but with the state in recovery, they need to zero in again. They need that excitement again. While it's likely that Newsom will give them more to work with, they can't rely on that."
"The recall isn't going away, and they still have time to turn this around. They've done it before. But as this poll shows, a reality TV star running in the race and bringing bears to speeches just aren't doing it right now."
More polls are expected from other organizations later this year. The recall is expected to receive an election date soon.

Latest posts by Evan Symon
(see all)