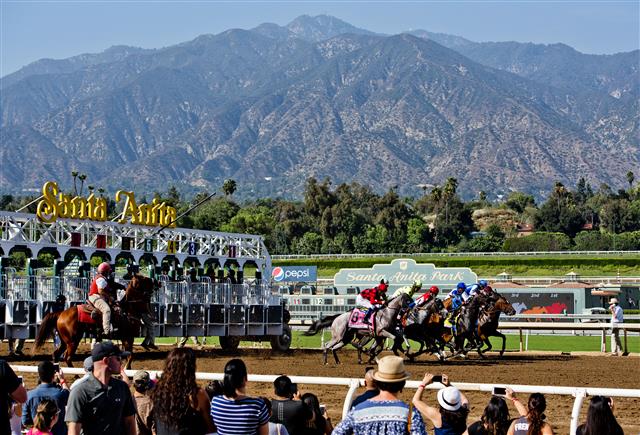 No Criminal Wrongdoing in Santa Anita Horse Deaths
Gov. Newsom had called for shutdown of track and an end to horse racing
By Lloyd Billingsley, December 20, 2019 8:05 am
       'I'll tell you, talk about a sport whose time is up unless they reform.'                 Gov. Newsom
The District Attorney of Los Angeles found "no evidence of criminal wrongdoing," in the deaths of 37 horses at Santa Anita since last December 26, NBC News reports. The task force appointed by DA Jackie Lacey likewise found no criminal conduct with medication of horses or evidence that injured horses were "intentionally or knowingly raced," at Santa Anita Park in Arcadia.
Animal rights activists of People for the Ethical Treatment of Animals (PETA) blasted the DA finding. The horse deaths had also been a major concern of California Governor Gavin Newsom.
"I'll tell you, talk about a sport whose time is up unless they reform," Gov. Newsom told the New York Times in September. "That's horse racing," Newsom explained, "incredible abuses to these precious animals and the willingness to just to spit these animals out and literally take their lives is a disgrace." And the governor wasn't done.
"The more you realize what's really going on, the more intolerant you become of certain behaviors," Gov. Newsom added. "If you don't reform yourself, you're going to get run over and others are going to reform for you in ways that you don't like." For the governor, it was not a new theme.
In July, ABC News reported, Newsom called for the shutdown of Santa Anita Park until it could be determined why 29 horses had died since the start of the racing season. "I continue to be troubled by the horse deaths at Santa Anita Park," Newsom said in a statement. "Enough is enough," and the governor called for the California Horse Racing Board (CHRB) to "ensure that no horse races until they are examined by independent veterinarians and found fit to compete."
In late May, Fox News reported, Newsom supported legislation that would give the CHRB power to suspend licenses to protect horses and riders. "We must hold the horse racing industry to account," Newsom said in a statement. "If we can regulate horse race meets, we should have the authority to suspend licenses when animal or human welfare is at risk."
Californians who share the governor's concern for horses might contrast his inattention to recent situations where criminal wrongdoing claimed the lives of human beings. For example, the governor was a no-show at the funeral of El Dorado County deputy Brian Ishmael, gunned down in late October, police are charging, by Mexican national Juan Carlos Vasquez Orozco, illegally present in the United States.
In similar style, governor-elect Newsom was silent after an illegal calling himself Gustavo Perez Arriaga gunned down Newman police officer Ronil "Ron" Singh. Likewise, more than 20 gruesome murders by the transnational MS-13 gang in Los Angeles failed to prompt the governor to denounce gang or call for any changes in California's sanctuary policy.
In March, Gov. Newsom reprieved 737 convicted murderers on California's death row. Those reprieved included "Tool Box Killer" Lawrence Bittaker and Luis Bracamontes, the previously deported Mexican national who murdered Sacramento County deputies Danny Oliver and Michael Davis in 2014. In court, Bracamontes said he wished he had killed more cops.
December 26 will mark one year since the murder of Ronil Singh. Meanwhile, as NBC reported, the DA report finding no criminal conduct in horse deaths, "comes one week before the next racing meet begins at Santa Anita."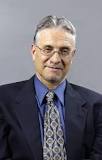 Latest posts by Lloyd Billingsley
(see all)