Possessing a Firearm While Being an Alien Unlawfully in the United States
Triple manslaughter and felony DUI suspect Ismael Huazo-Jardinez faces federal gun charges
By Lloyd Billingsley, November 10, 2019 7:38 am
Six months after being charged in a triple vehicular homicide and felony DUI, Ismael Huazo-Jardinez is in the news again. As Sam Stanton reports in the Sacramento Bee, a federal probe of illegal weapons has targeted, among others, the "Mexican citizen in the country illegally."
As authorities are charging, on May 4, the drunken Huazo-Jardinez crashed his truck into a residence in Knight's Landing, claiming the lives of Jose Pacheco, 38, Anna Pacheco, 34, and their 10-year-old son Angel Pacheco. Mariana, the Pacheco's 11-year-old daughter, was taken to the hospital in critical condition and later released. 
Rarely, if ever, do judges grant bail to a suspect in a triple manslaughter felony DUI case, especially one who had already attempted to flee the scene. In this case, Sutter County Judge David Ashby, a 2016 appointee of Gov. Jerry Brown, allowed Huazo-Jardinez to post bail. The suspect was in the process of fleeing to Mexico when agents from an ICE fugitive operations team apprehended him.
According to a DOJ statement, Huazo-Jardinez is being charged with two counts of possessing a firearm while being an alien unlawfully in the United States. After his arrest, authorities found a handgun and in the console of his Chevrolet Avalanche truck. The handgun had been stolen in Boise, Idaho.
A search of the alien's Yuba City residence turned up a Beretta handgun registered to a person in Colusa County. Both forearms were unlawfully possessed by the suspect. According to the DOJ, Huazo-Jardinez has "twice been removed from the United States and has not been granted permission to return."
The triple vehicular homicide and felony DUI case against Huazo-Jardinez case is still pending. As U.S. Attorney McGregor Scott told reporters,  "He stays here so he will, in fact, face his day of judgment for killing three people." By all indications, Gov. Gavin Newsom and attorney general Xavier Becerra, both supporters of California's sanctuary law, have yet to issue a statement on the case.
Jennifer Sicairos, niece of the slain Jose Pacheco, told Fox News, "Knowing that he's not going to be there now there's going to be an empty space there. The fact that my cousin has to live now without her mom and her dad and her brother is even worse."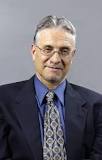 Latest posts by Lloyd Billingsley
(see all)