Ric Grenell Tops Recall Rally Straw Poll
Poll results illustrate the thinking of a group of our state's most dedicated activists
By Brice Adams, March 10, 2021 6:25 am
This weekend supporters of recalling California Governor Gavin Newsom gathered at the State Capitol for a rally, presenting a unique opportunity to find out who our state's grassroots supporters prefer for a replacement.
Although the recall has yet to officially qualify, several candidates have already formally jumped into the race including former San Diego Mayor Kevin Faulconer, former Republican gubernatorial candidate and businessman John Cox, Major Williams, a southern California conservative activist and entrepreneur, and Mike Grover, a Roseville-based former law enforcement officer and small business owner.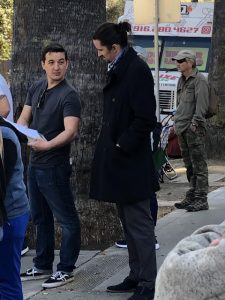 Others suggested but who have not yet indicated if they will enter the race include Richard Grenell, who served as Ambassador to Germany and Acting Director of National Intelligence under former President Trump, and Doug Ose, a former Congressman from the Sacramento area.
Although these poll results are not scientific, they do illustrate the thinking of a group of our state's most dedicated activists, painting a picture of which campaigns are gaining traction and whose leadership is resonating, apart from a declared campaign. In all I polled 153 rally participants, posing the question, "If the election to replace Gavin Newson were tomorrow, who would you vote for?"
Former Ambassador Ric Grenell, who has recently set Twitter abuzz with speculation following his high profile CPAC speech, came in first, with 52 votes. The second place finish went to "Undecided," indicating many activists are not yet satisfied with the options.
Major Williams, who spoke at the rally, came in third with 18 votes. Mayor Faulconer achieved a fourth place finish with nine votes, followed by a tie for fifth with eight votes each for Assemblyman Kevin Kiley, who is not a candidate at this time, and Mike Grover.
John Cox received six votes, for a sixth place finish.
"Faulconer isn't conservative enough and Cox had his shot," said Sacramento State College Republican President Brett Roche, who attended the rally. This was reflective of the crowd's general sentiment, that now is a time for new leadership that will embrace more conservative policies, as an antidote to the problems created by years of rule by liberal Democrats.
Latest posts by Brice Adams
(see all)