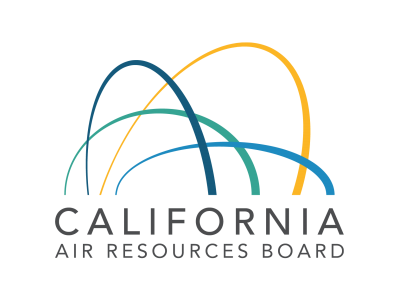 Rideshare Companies to Face Electric Vehicle Mandates Under New CARB Regulations
90% of all rideshare vehicles would be eclectic by 2030 under the proposed Clean Miles Standard
By Evan Symon, April 2, 2021 2:45 am
A regulation that would have nearly all rideshare vehicles be electric by 2030 was proposed by the California Air Resources Board (CARB) on Wednesday.
Known as the Clean Miles Standard, the proposed regulation would cover all services under the transportation network companies (TNC) banner, which includes rideshare juggernauts Uber and Lyft. The regulation would, within an 8 year span, slowly increase the number of electric vehicles by instituting new yearly vehicle miles traveled (VMT) percentages by electric vehicles. Building from the 2018 1.2% of VMTs by electric vehicles in rideshare companies figure, 2% of all rideshare VMTs would be the new minimum in 2023, followed by a jump to 30% in 2026, 50% in 2027, and 90% in 2030.
CARB proposed the new regulation to help meet Californian air quality and climate goals, specifically those outlines under the 2018 SB 1014 law that instructed CARB to create continued greenhouse gas reductions by TNC vehicles. While SB 1014 did not list any hard figures and benchmarks to meet, the Clean Miles Standard Proposal would essentially function as the wanted standards.
The CARB report specifically noted that this could be achieved by having rideshare companies working with drivers to have more electric vehicles on the road during the 2020's.
"To comply with this regulation, TNCs need to work with their drivers to enable ZEV adoption," said the Wednesday proposal. "While we do not know the exact strategies TNCs will use, nor how the TNC business models may evolve in the future, staff have taken a conservative approach in selecting annual targets by assuming that drivers would acquire ZEVs and that low-income drivers, particularly those who live in communities of concern, would acquire ZEVs.
"The TNCs are well positioned to help state and local agencies meet air quality and climate goals through electrification. In fact, the two largest TNCs in California, Uber and Lyft, have already been at the forefront of experimenting with electrification through various pilot programs in the U.S. and globally."
Critics have noted that, despite savings from gasoline prices by using an electric car and new electric cars steadily going down in price, the who situation has largely been made moot by the companies themselves.
"Lyft said that they are going 100% electric a while ago and have been shown to be meeting goals to make that happen," noted rideshare driver mediator Rodrigo Harrison to the Globe. "Uber too. And smaller rideshare companies are working on similar goals, with any startup or future company wanting in on this are essentially being coerced, by private companies and demand, to do the same thing. Companies already had this in place without this regulation, and it's going to take off once battery charging takes 5 minutes and their range goes way up.
"While this is a nice sentiment by CARB, it's already a done deal by virtue of neither major company wanting to fall behind on this to the other. There is an incentive program, like rebates for electric cars, but that was already laid out in the bill for this. Now if there was a special incentive for Californian made cars or something to spur electric car making growth in California, then they might be on to something. But all this would do is put a layer of regulations on something companies are already doing."
The Clean Miles Standard will be voted on by the CARB board on May 20th.

Latest posts by Evan Symon
(see all)