'Right to Housing' Bill Killed in Assembly Appropriations Committee
AB 22, seen by many as a 'sure thing', may be reintroduced later this year.
By Evan Symon, January 24, 2020 10:15 pm
A 'right to housing' bill that would have required guaranteed shelter for children and families died in Committee on Thursday, shocking many lawmakers who had seen it as almost guaranteed to be passed.
California and 'right to shelter'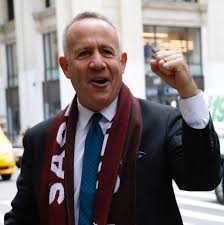 Assembly Bill 22, authored by Assemblywoman Autumn Burke (D-Inglewood) and first introduced by Sacramento Mayor Darrell Steinberg, would have required that the Department of Housing and Community Development, the State Department of Social Services, the Office of Emergency Services, and local cities provide shelter and housing for all children and families who asked for it. Assemblywoman Burke and Mayor Steinberg had based the bill on New York City's right to shelter law, which has seen mixed results.
While around 95% of New York's homeless are now sheltered, compared to LA County's 25%, the city has virtually created a shelter industry filled with low-paying jobs where landlords of low-cost places can charge the city high fees for shelter, costing the city more than what they would have paid to build new low-income apartments.
However, both the positive and negative points of such a bill couldn't even be argued due to it being voted down. Assemblywoman Burke, homeless advocates, and other supporters expressed their shock and outrage Thursday.
"I thought I would at least be allowed to present on the bill," stated Assemblywoman Burke later that day. "There are accountability issues that need to be addressed. This can't be cities by themselves. It has to be a partnership between cities, counties and states."
"I'm 1,000 percent shocked," Burke continued. "[The Chairwoman] didn't want to give me the chance to speak or give me a chance to explain where the bill was and where we were planning on taking it."
Burke, a longtime advocate for children, families, and the homeless, has repeatedly said that this issue isn't political, but moral.
Voting down AB 5
The reason for axing AB 22 hasn't been exactly clear. AB 22 had easily passed the Assembly Housing and Community Development Committee last week 6-0, and had even enjoyed support from some Republicans, a rare feat for a shelter bill.
Burke had also revised the bill before the Appropriations Committee, making changes based on suggestions from the Committee Chairwoman, Assemblywoman Lorena Gonzalez (D-San Diego).
However, Assemblywoman Gonzalez pointed out after the vote that while many on the committee were for the bill, it wasn't ready. Amendments to the bill were not filed the right way, and the wording of the bill had not been combed through.
"It's an important issue to get right," said Assemblywoman Gonzalez. "I gave her a heads up because I know it's an important issue, it's important to the caucus and it's important to her obviously. I did something that I so rarely do so she could get started on reintroducing a bill."
When a bill doesn't even make it to consideration
Insiders have also pointed out that a bill failing early on in a committee like this is rarely personal.
"There were issues with it unrelated to the idea it was proposing," noted Michael Stewart, who has helped write bills in three states and has noticed how they have changed throughout different sessions. "When she said that 'they want to get it right', they mean it. Something worded in an odd way can be pounced upon later. If you ever look up a a passed bill and compare it to the first version, there is going to be a lot if differences. Typos out, different words used, new amendments. It changes."
"One bill I helped cleanup back East was written by an older Senator who kept using the term 'street people' for example. That was a huge reason why it was voted down. Among the changes I made was turning that into 'homeless', and it was passed."
"Granted, I'm oversimplifying a bit, but it takes a lot of consideration and changes, and they had obviously not gone through enough drafts or had enough eyes on it when it was reviewed."
While the bill is currently out for the count, Assemblywoman Burke has said that a right to shelter bill is by no means over and plans to have a similar bill back soon.

Latest posts by Evan Symon
(see all)