San Francisco Power Broker Willie Brown Jilts Kamala Harris for Hillary Clinton
The tangled web and many loves of Willie Brown
By Lloyd Billingsley, October 31, 2019 6:11 am
As the powerful Speaker of the California Assembly from 1980 to 1995, Willie Brown gave a BMW to his girlfriend Kamala Harris, 30 years his junior, and appointed Harris to the California Unemployment Insurance Appeals Board and the Medical Assistance Commission. Brown backed Harris in her 2016 Senate race, but with her presidential campaign "hit and miss," Brown has jilted his former flame for Hillary Clinton.
"It's time for Hillary Clinton to come out of retirement, lace up the gloves and get back in the ring with President Trump for what would be the biggest political rematch ever," wrote Brown in the October 5 San Francisco Chronicle,  adding, "Clinton is the only candidate short of Barack Obama who has the brains, the battle-tested brawn and the national presence to take out Trump."
According to Brown, "Bernie Sanders was fading even before his heart started acting up," and "Joe Biden has become Trump's main talking point in the whole Ukraine-China impeachment mess." Elizabeth Warren "has a following, but it's not that much broader than Sanders.'" Brown skipped the other Democrat candidates, including Tulsi Gabbard, whom Hillary Clinton has tagged a "Russian asset."
Kamala Harris, a strong supporter of impeachment, did not publicly respond to Brown's shout-out for Clinton. During her campaign for district attorney of San Francisco, Harris called Willie Brown "an albatross around my neck," charging, "His career is over. I will be alive and kicking for the next 40 years. I do not owe him a thing." That is open to dispute, and Brown's high-profile affair with Kamala Harris was hardly a one-off.
Brown was already a grandfather when he hooked up with political fundraiser Carolyn Carpeneti, a stately blond who bore Brown a daughter in 2001. As Dan Walters of CalMatters noted, non-profit groups and committees controlled by Brown paid Carpeneti $2.3 million over a five-year period. Carpeneti is not running for office but she was appointed as a recruiter for California's online college project, and that is not the only legacy of her relationship with Willie Brown.
The couple's daughter Sydney Brown is a singer-songwriter, and at a 2018 event she quoted her father's friend Eugene Duffy that "Willie Brown can herd cats in a rainstorm being chased by Rottweilers."
Brown, now 85, is on record that "I have also helped the careers of House Speaker Nancy Pelosi, Gov. Gavin Newsom, Sen. Dianne Feinstein and a host of other politicians." At 79, Pelosi is closer to Brown's age bracket, but nothing has emerged about any romantic relationship. As it happens, Brown's promotional skills go back much farther.
As Daniel Flynn shows in Cult City: Jim Jones, Harvey Milk, and 10 Days that Shook San Francisco, Willie Brown was a supporter of Jim Jones, whom he compared to Einstein and Martin Luther King. Jones was a big hit with San Francisco Democrats of the time. They gave Jones a seat on the city housing commission, and Brown wrote to Fidel Castro, urging the Cuban dictator to welcome Jones on a tour of the Communist nation.
Meanwhile, in his Chronicle piece, Brown wrote, "Hillary is still the smartest of the bunch. She's also better known than any of the candidates, so she doesn't need a lot of money." Most of all "she can take a punch," and in recent days "she's come off as funny, smart and natural."
Joe Biden's Bay Area promoter Joe Cotchett told Politico it was "the dumbest column, the worst f—ing column ever," and "every once in a while, Willie gets a stick up his ass, and doesn't know what to write."
On the other hand, it appears that the former First Lady welcomed the Brown endorsement. 
"So maybe there does need to be a rematch," Clinton recently told PBS. "Obviously, I can beat him again."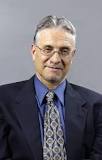 Latest posts by Lloyd Billingsley
(see all)