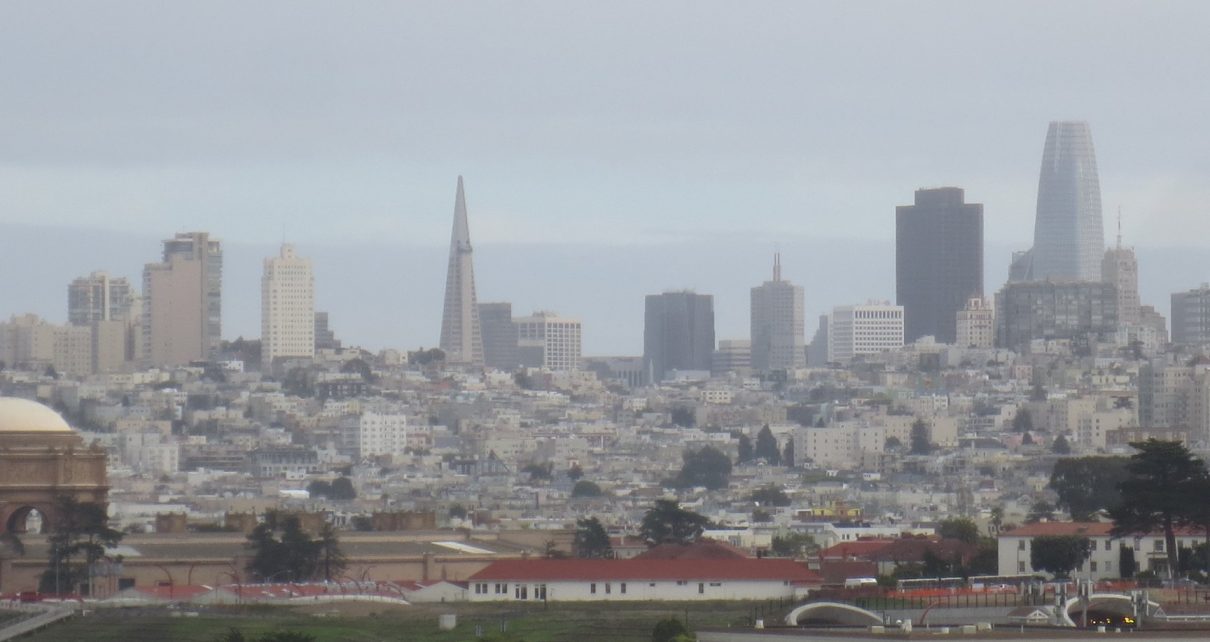 San Francisco to Become First U.S. City to Reach Herd Immunity Later This Month
68% of all San Franciscans 12 and older have been fully vaccinated, 79% have received at least one dose
By Evan Symon, June 8, 2021 11:32 am
According to numerous health experts this week, San Francisco will likely become the first major U.S. city to reach herd immunity, which it is set to do by the end of this month.
San Francisco County health officials have noted that 79% of San Franciscans 12 and older have received at least one dose, with 68% of all San Franciscans 12 and older fully vaccinated. The California Department of Health has put the total number of doses given in San Francisco County at just over 1.1 million, backing up San Francisco's figures.
Herd immunity is generally agreed to be at around 75% of the population, with U.S. National Institute of Allergy and Infectious Diseases (NIAID) Director and the chief medical advisor to the president Dr. Anthony Fauci recently stating the vaccination percentage at 70%-75%.
With vaccination figures so close, experts have noted that herd immunity is coming soon to the city by the bay.
"I'd say it's pretty close," said UCSF epidemiologist Dr. George Rutherford on Monday. "San Francisco is around three weeks away."
San Francisco has been unusually quick in getting residents vaccinated, already hitting the 20% bar of having at least one dose given to those 16-an-up before March 1st, and then following it up by breaking experts estimations week after week throughout the spring.
"There is no other city that has these numbers of first dose vaccinations, even in places that vaccinated faster than we," noted UCSF Dr. Monica Gandhi.
Other experts even noted that San Francisco bucking the national trend and vaccinating residents by leaps and bounds over other cities worldwide made it something of an anomaly.
"We have small towns in places like New England and West Virginia becoming fully vaccinated, but larger cities in those areas like Boston or Hartford are at only around 60% fully vaccinated now," Horace Clark, a COVID-19 researcher who keeps track of vaccination rates in urban areas in the U.S., noted to the Globe on Tuesday. "And then cities across the U.S. drop off to 50% vaccinated. 40%. 30%. Then, when we reach California, it curves up again. Los Angeles and San Diego go above 50%, and then you get to the Bay Area and San Francisco, where they are outdoing East Coast cities who only a few months ago wee shaking their heads at California for being the pandemic epicenter."
San Francisco's success will also likely pave the way for other areas to get to herd immunity, but due to falling fully vaccinated and first dose numbers, California will not reach herd immunity by either California's reopening date of June 15th or California's original goal of July 15th.
San Francisco to reach herd immunity by late June, all of California by mid-September
With only 53.3% of the entire state's population now fully vaccinated, and 11.9% only partially vaccinated, California is now likely to reach herd immunity by the end of summer in September.
"I think on a practical point we're closing in on it now, as far as a formal definition of 75% of people vaccinated, including children, I think it's going to take longer towards the end of the summer," explained Dr. Rutherford. "If that pace keeps up, it's likely California will reach full herd immunity levels by mid-September."
"I agree with that, that we are getting there," added Dr. Gandhi.
While many health experts are already noting that nationwide herd immunity will likely not happen due to aversion against the vaccine being higher in many places outside of California, some hold out hope that San Francisco and, later, California reaching the 75% vaccination mark could help bring the country around.
"California is the first in the nation on so much, and really influences other states to follow it," remarked Clark. "It may influence other states to match them. God knows that they have done this countless times before. Many hope that will be the case, but we aren't holding our breath on it."
For San Francisco and the rest of the state, the first real test of heightened vaccinations will come later this month when the state reopens on June 15th. If COVID-19 rates stay low, it may dampen vaccine demand.
"There will be more mingling, there will be people around each other, we're going to watch those cases very carefully and if they don't go up which I suspect they won't, that's when you say, yeah, we've gotten to herd immunity," explained Dr. Gandhi. "You have to test it with human interaction within the population."
And experts warn that while San Francisco will still likely get the honor of being the first large city in the country to reach herd immunity, California may fall short.
"If all looks good and normal, many on the fence of getting the vaccine won't," added Clark. "And all the vaccination lotteries in the state won't change that."

Latest posts by Evan Symon
(see all)