Senator Susan Rubio Calls For Federal Investigation on Musician Marilyn Manson
In a rare state-legislator made move, Senator Rubio asks for Federal help in California-based abuse allegations
By Evan Symon, February 3, 2021 9:33 pm
On Tuesday, it was announced that Senator Susan Rubio (D-Baldwin Park) reached out to both the Department of Justice and the FBI to investigate musician Marilyn Manson over mental and physical abuse allegations.
Manson, a Grammy-nominated Alternative Metal musician since the 1990's, became well-known in the late 1990's and early 2000's for his 'shock-rock' brand of music. While he has gone to court over several other issues in the past, Manson has notably faced abuse allegations multiple times before, most notably in 2000 and in 2018.
The allegations made in January and February this year, however, have been the most damaging. Led by Westworld actress Evan Rachel Wood, alleged victims have come forth in recent weeks saying that Manson had abused them for years.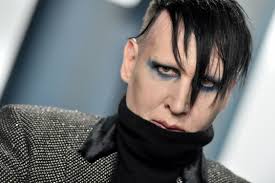 "The name of my abuser is Brian Warner, also known to the world as Marilyn Manson," claimed Wood in a statement. "He started grooming me when I was a teenager and horrifically abused me for years. I was brainwashed and manipulated into submission. I am done living in fear of retaliation, slander, or blackmail. I am here to expose this dangerous man and call out the many industries that have enabled him, before he ruins any more lives. I stand with the many victims who will no longer be silent."
Manson has outright rejected these claims, noting on Instagram that "Obviously, my art and my life have long been magnets for controversy, but these recent claims about me are horrible distortions of reality. My intimate relationships have always been entirely consensual with like-minded partners. Regardless of how – and why – others are now choosing to misrepresent the past, that is the truth."
But, with the claims being more substantiated than other claims in the past, more action has been taken against Manson, including him being denounced by other musicians such as Trent Reznor and being dropped by his record label. But with no current investigation being brought up, Senator Rubio, whose 22nd Senate District covers over a wide swath of Los Angeles County, took the lead and, in a rare move for a state level legislator, wrote a letter in an attempt to force an investigation in the Manson allegations.
A letter to the FBI, DOJ
"As a domestic violence survivor who now advocates for victims in my role of California state legislator, I share a common trauma of emotional, psychological and physical control at the hands of an abuser," said Senator Rubio in her letter to the DOJ and FBI. "Victims are almost always isolated from loved ones, making it that much more difficult to escape or come forward. They are usually not believed or are threatened to keep quiet. One of the reasons I fought for victims in my state to have more time to seek justice and to be allowed to use evidence of psychological and abusive behavior, commonly referred to as coercive control, was because they needed additional protections to stop the abuse."
"Since some of the alleged cases against Mr. Warner are from California, I am especially alarmed. Individuals who engage in this kind of abuse are often serial offenders. If these allegations are true, and no investigation is undertaken, we will be failing the victims and allowing a possible perpetrator to continue abusing unsuspecting victims. That must not be allowed to happen."
Legal experts note that, despite the rarity of the action taken by Senator Rubio, an investigation may get started because of it.
"Right now, we have to be very clear, these are only allegations," an anonymous entertainment lawyer explained to the Globe. "But, compared to the previous times he has faced these allegations, these seem to be sticking this time around. And it's not going to go away, not with two known pop culture figures in the mix. [Senator Rubio's] letter is only adding pressure on the feds to do something. So, it's looking more and more possible that an investigation will take place. But, again, these are only allegations."
The DOJ and FBI are expected to respond to the request soon.

Latest posts by Evan Symon
(see all)