SF Homeless Department Stuns Budget Committee With $16.1 Million Tent Program Revelation
'Safe Sleeping Villages' homeless tent program costs city $5,000 per person, per month
By Evan Symon, March 5, 2021 2:58 pm
Earlier this week during a San Francisco budget committee meeting, it was revealed that the city's "Safe Sleeping Villages" homeless tent program was costing $16.1 million a year, or around $5,000 per person per month.
The Safe Sleeping Villages program was set up last year by the San Francisco Department of Homelessness and Supportive Housing to provide safe, socially distanced areas for homeless people in tents to set up for the night. The six sites used by the program are located in vacant lots and unused parking areas throughout the city, with one site operating outside City Hall. As the program is designed to help the homeless survive safely throughout the COVID-19 pandemic, a number of services began operating in each site including 24-hour security: food services offering three meals a day, bathrooms, water hookups, electrical hookups, medical testing for those entering the camp, and maintenance.
The added services caused the price to maintain each site to balloon last year, with the $5,000 per month person figure adding up to more than double what an average one bedroom apartment costs in the city. However, the final cost of the program wasn't known until the budget meeting on Wednesday. The revelation stunned city Supervisors, who didn't think that the Safe Sleeping Villages program would cost that much.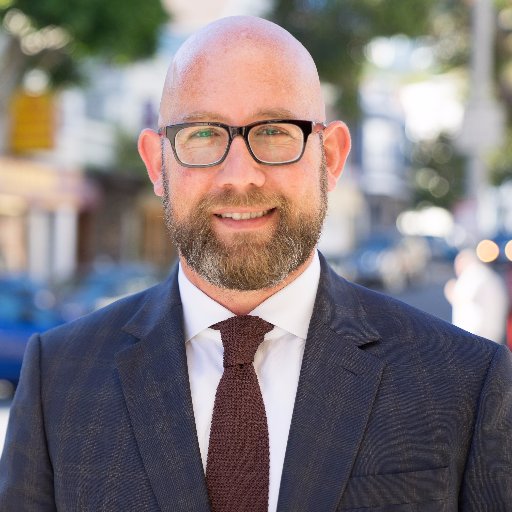 "It's eye-popping, and we need to understand why that is," explained Supervisor Rafael Mandelman. "We have to find a way to have exits from the streets. But we need them to be more cost-effective than the safe sleeping program that the city has been running."
Abigail Stewart-Kahn, the interim Director of the Department of Homelessness and Supportive Housing, noted that the program, which is currently sheltering 314 people in 247 tents as of Friday, is not available to receive federal reimbursements as they aren't a group shelter.
This is in direct contrast to Project Roomkey and its successor operations in California, which houses the homeless in hotels. While hotels cost an average of $272 per night per homeless person, compared to the $190 a night of the tent village program, funding for the hotels does not come out of the city budget. During the Trump administration, FEMA reimbursed California 75% of all hotel costs for the homeless. Under the Biden administration, FEMA completely funds the hotel program, which currently houses around 2,000 people per night in San Francisco.
"San Francisco currently spends about $300 million a year on the homeless, largely to shelter them, feed them, and invest in programs to get them better housing," Rick Harper, a homeless shelter worker who has worked at shelters across the Bay Area, explained to the Globe. "The tent program costs $16.1 million. It may not seem like all that much, but it's the most inefficient program they currently have up there. I mean, $190 a day, around $5,000 a month? That's a really good wage right there."
"A lot of shelters I have worked at, including some that transitioned into housing, had to work with a small fraction of that. This is such a huge waste and not at all cost effective."
A $5,000 a month 'necessity'
Director Stewart-Kahn, when faced with similar comments and questions on Wednesday, said that San Francisco had to quickly come up with ways during the pandemic to get people off the streets, with the Safe Sleeping Villages program being created out of sheer necessity. The added burden of trying to house people who are coming out of the hotel program only caused the department to keep finding ways to safely shelter people, allowing the tent program to continue on into 2021.
Meanwhile, local residents, even before the cost revelation on Wednesday, have been calling for the removal of the tent sites, saying that they are health hazards, are attracting criminals, and have brought in an increase of drug use.
"Everyone wants them gone," said one resident to the Globe on Friday, who wished to remain anonymous. "They're bringing down the quality of life in our neighborhood, with many threatening us. Not our property values as the Supervisors have tried to claim before as some sort of anti-homeless hysteria. But they're threatening us specifically. That security only works inside the camps, not outside them. At best we have more panhandlers. At worst, we've seen fights and drug use and all sorts of things like that. If the Supervisors like these places so much why don't they have the camps set up on their lawns?"
The Supervisors noted after the meeting that they are currently working on programs to house more homeless, but are running into issues with funding.
"I'm not ideologically wedded to safe sleeping sites if we can come up with something better," added Mandelman. "But I haven't found that yet."
The six protected tent camps are expected to continue for the near future in San Francisco, as the pandemic continues to pose a threat for the homeless of the city.

Latest posts by Evan Symon
(see all)