State Housing Finance Agency Failed to Prevent Current Housing Crisis
California's helpless HUD
By Lloyd Billingsley, July 8, 2019 11:07 am
"We create and finance progressive housing solutions so more Californians have a place to call home." ~CalHFC
"Worsening California Housing Crisis Stymies State Lawmakers," proclaimed a CBS San Francisco headline last month. In similar style, Gov. Gavin Newsom is on record that "Housing is our greatest challenge" and "it took us decades to get to this place." The housing crisis developed despite a state housing agency launched way back in 1975.
Robert Klein, president of Klein Financial Corporation, "served as the Principal Consultant, Joint Committee on Community Development & Housing Needs for the California State Legislature from 1973 to 1975 during which time he designed, wrote and negotiated the legislation that established the California Housing Finance Agency."
As CalHFA explains, "For more than 40 years, the California Housing Finance Agency has supported the needs of renters and homebuyers by providing financing and programs so more low to moderate income Californians have a place to call home. Established in 1975, CalHFA was chartered as the state's affordable housing lender." CalHFA is "a completely self-supporting state agency, and its bonds are repaid by revenues generated through mortgage loans, not taxpayer dollars."
The governor's 2008-09 budget lists total expenditures of $45,987 while explaining, "the California Housing Finance Agency's funding is not subject to Budget Act appropriation and this display is for informational purposes only." Further, "as a Public Enterprise Funded entity, CalHFA support comes from revenue bonds and does not depend upon the faith, credit or taxing power of the State of California." Two CalHFA programs, the California Homebuyers Downpayment Assistance Program and the Residential Development Loan Program, are "funded by Proposition 1C general obligation bonds."
According to the CalHFA mission statement, "We create and finance progressive housing solutions so more Californians have a place to call home." CalHFC boasts 13 senior staff, headed by executive director Tia Boatman-Patterson, appointed by Gov. Jerry Brown in 2014.
Last year, Boatman-Patterson was elected president of the board of directors of the National Council of State Housing Agencies (NCSHA) and in February Gov. Newsom in February made her his senior advisor on housing. Boatman-Patterson is also on CalHFC's 15-member board of directors, along with former Board of Equalization member, current state treasurer Fiona Ma, who is also on the "audit committee" with acting chairperson Michael Gunning.
Whatever the condition of its finances, CalHFC has not been able to prevent the housing crisis that currently stymies state legislators. As it happens, CalHFC founder Robert Klein was also the architect of the 2004 Proposition 71, the California Stem Cell Research and Cures Act. The $3 billion measure promised life-saving cures for Alzheimer's, Parkinson's and other diseases, and a steady stream of royalties that would take care of the costs.
Proposition 71 created the California Institute for Regenerative Medicine and Klein wrote the measure to install himself as chairman, while keeping CIRM off-limits to state oversight. CIRM had biomedical professionals willing to serve for no salary but duly hired former state senator and Democrat Party boss Art Torres and promptly tripled his salary to $225,000. In 2013, the National Academy of Sciences' Institute of Medicine discovered that CIRM directed a full 91 percent of its research funding to institutions with representatives on its governing board. The Institute also found that the CIRM board twice overruled the Institute's own scientific reviewers, and funded a for-profit company for whom Klein had lobbied.
CIRM reported no royalties until 2018, a full 14 years after its founding, and only in the amount of $190,345.87, less than the salary of Art Torres. A ballpark figure for the number of life-saving cures CIRM has developed is zero. The $3 billion in bond funds may run out by September, and as David Jensen reported in Capitol Weekly, Klein will be pushing in 2020 for "a possible $5 billion bond initiative to rescue the agency from financial death."
CIRM failed to deliver promised cures and CalHFA, also founded by Robert Klein, failed to avert the housing crisis. If California taxpayers believe both state agencies are a bust it would be hard to blame them.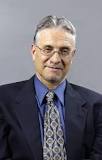 Latest posts by Lloyd Billingsley
(see all)