Two Firearms Bills To Face Senate After Passage In Assembly
AB 2847 and AB 2362 would revise microstamping laws, increase firearm dealer fines
By Evan Symon, June 15, 2020 6:15 pm
After being passed along party lines in the Assembly last week, two firearm bills that would update microstamping laws and increase firearm dealer fines will now face Senate discussion and voting this week.
AB 2362 and AB 2847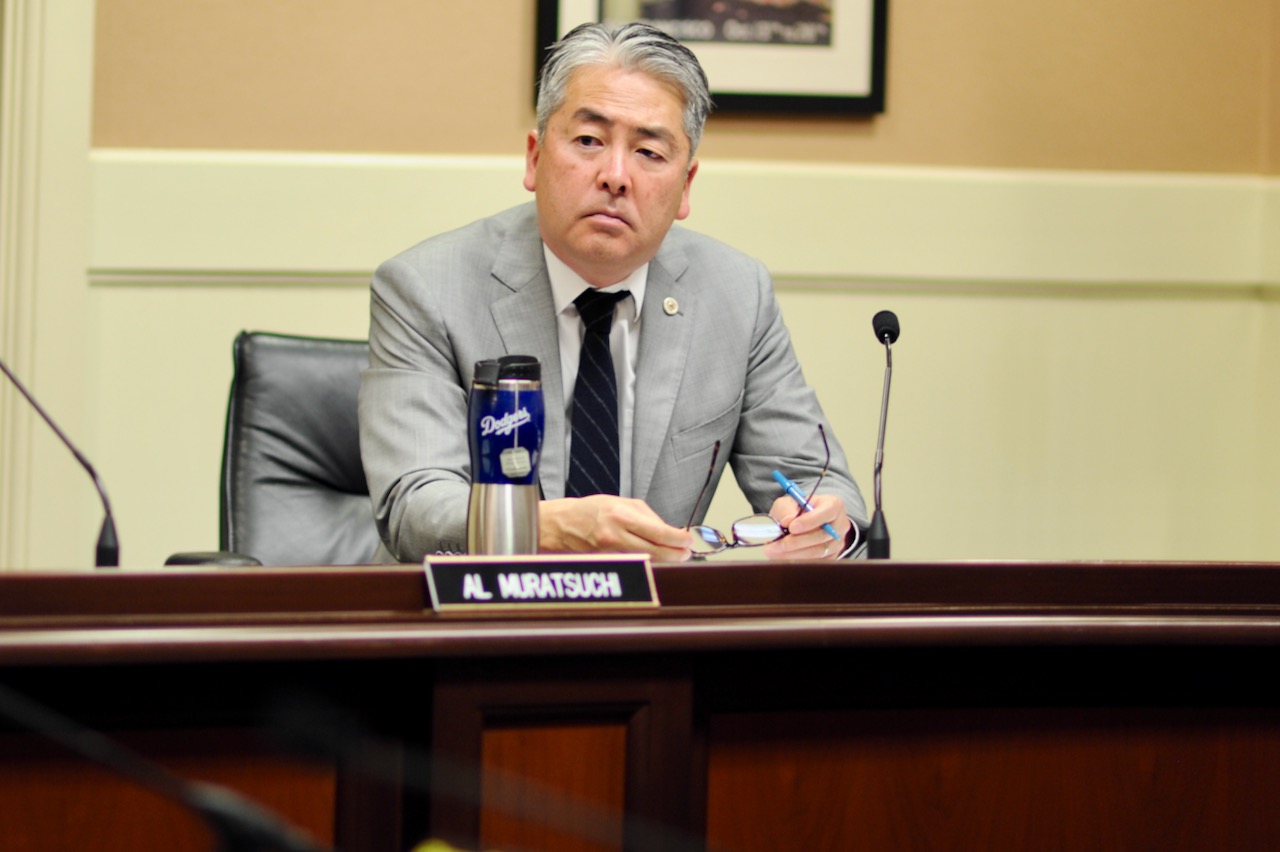 One of the bills, the Assemblyman Al Muratsuchi (D-Torrance) authored Assembly Bill 2362, is designed to allow the Department of Justice to impose higher fines on firearm sellers for each violation broken. According to the bill, fines can be as high as $1,000 for each violation broken, and $3,000 for each violation broken when the dealer had already received warnings about violations and did not correct them.
The other firearms bill, Assembly Bill 2847, authored by Assemblyman David Chiu (D-San Francisco), would change the current microstamping law by requiring a microstamp to be printed in the interior of the gun. The microstamps inside the gun, which imprints tiny markings onto cartridge cases for quicker identification by police, had been first made legal to use in California in 2013, following the passage of AB 1471 in 2007.
AB 2847 would also introduce a system of removing three handguns from the current handgun roster that are non-compliant with current laws for each handgun added.
Support for the bills
Both Assemblymen have said that their bills are for public safety, would reduce the black market for firearms, would lead to a reduction of criminal access to firearms, and would help the police solve more gun-related crimes.
"AB 2847, would require gunmakers to incorporate microstamping technology — to imprint microscopic characters that identify a handgun's make, model, and serial number on the casing of every bullet that is fired," stated Assemblyman Chiu. "Having this information is critical to solving countless crimes involving firearms, as well as to reducing the black market for guns."
Gun control advocates also approved of the Assembly approval of the bills last week.
"Microstamping is a much needed forensic tool that will allow law enforcement to use data and science to help solve gun crimes," said Brady: United Against Gun Violence President Kris Brown in a press release. "California has led the way in gun violence prevention solutions for a generation – it should be obvious that microstamping is another such innovative policy that other states should take up. This is a common-sense solution. It creates more data for law enforcement to utilize and removes variables and guesswork that can often be affected by bias from investigations. A policy that supports law enforcement and helps to keep communities safe is a clear win-win. Despite this, the gun lobby has stalled this progress since 2007. Today's action reverses that decades-long obstruction and sets California back on the path towards greater safety."
Opposition against the bills
Gun advocates, led by the NRA, lead the opposition against the votes, noting that AB 2362 would 'drive dealers out of business for inconsequential violations' and that AB 2847 would 'reduce the options you have to protect yourself and your family'.
Firearm experts and dealers also disagreed with the bills votes.
"There's a lot of tiny violations that could go unnoticed by many gun dealers in California," noted lawyer Bill Kirk, who has represented gun store owners and dealers in court before. "$1,000 or $3,000 doesn't sound like all that much for a business violation, but multiply that many more times and that suddenly becomes a big chunk of change. Smaller stores could be taken out without proper guidance."
"As for the other possible law, while microstamping has been started to be accepted more and more as a reality, they buried that part about taking handguns off the list. It's actually ingenious, like adding a last minute rider. You pick something both parties would be for or benign to, in this case just altering microstamping and not changing the current law all that much, and then tacking on reducing the number of approved weapons through approving new ones. Republicans and gun rights lawmakers definitely noticed this based on the voting. That's the reason why many companies don't want to bring new guns out to California too. Microstamping makes things difficult for them. Look at Smith and Wesson."
"In this case though it didn't have to do so much with those changes as it was to reducing the number of approved firearms when new ones were added."
Both AB 2362 and AB 2847 are currently awaiting Senate discussion and voting. They are expected to be heard and voted on in the next few weeks.

Latest posts by Evan Symon
(see all)