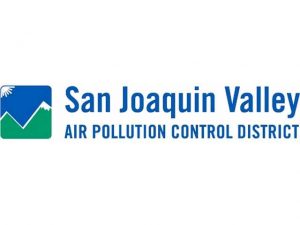 San Joaquin Valley Air Pollution Agency Sued By Environmental Groups
Groups charge oil company favoritism, keeping talks away from public
By Evan Symon, March 21, 2020 7:48 am
One of the largest pollution controls districts in  California received a lawsuit on Wednesday, charging the district with favoritism toward oil companies among other alleged wrongdoings.
The national environmental advocacy group Clean Water Action joined with 5 local environmental groups against the San Joaquin Valley Unified Air Pollution Control District, a District which represents Kern, Tulare, Kings, Stanislaus, San Joaquin, Fresno, Madera, and Merced counties. The groups are accusing the district of not complying with state health and safety laws, most notably holding meetings away from the public with oil companies about safety rules, as well as having oil companies play a part in district decisions.
The largest concern named in the suit is the allegation is that citizens were ignored during scheduled meetings last year in favor of company input in regards to a new monitoring system the would measure emissions from oil refineries.
"I'm surprised it took them this long to sue," said former Kern County environmental lawyer Alan O'Hara. "So what happened was that California had passed a law a few years ago, AB 1647,  that made all oil companies put in a new fence line monitoring system that would measure emissions coming from refinery's. The San Joaquin Valley Unified Air Pollution Control District and promised to work with the public."
"They had a bunch of meetings set for 2019 since the law would start in January 2020. However, instead of residents, the district changed it to working with refinery owners away from the  public. And there it seems like the Agency just played by the other teams rules with Refinery owners setting up the score."
The lawsuit even mentions the incident, saying that "E-mail records from these meetings note the air district's willingness to consider the refineries' suggestion to separate the facilities based on size into different categories for monitoring purposes."
"Next thing you know is that no major public meetings were held until October of last year, which was right before these new measures went into place, and then they released rules that were largely in favor of the oil companies in their eyes. For the groups against this, limiting the types of pollution to be tested for was huge. Then it was all passed without any input."
"Now all of these environmental groups are angry, as they see oil companies as bullies who get their way and can ignore health and safety rules and delaying environmental measures like the monitoring systems."
"What this is about is making sure that they go through the right hoops and that the Board won't give special treament to oil companies," noted Fresno County lawyer Augusta Weiss. "People want oil companies out there since it brings power and jobs, but as this lawsuit shows, they want them to do it right in full transparency of the public."
The lawsuit is expected to be heard in court later this year.

Latest posts by Evan Symon
(see all)