Lt Gov Eleni T. Kounalakis Launches with High Profile
Pelosi, Granholm Join Newsom in Welcoming New No. 2
By Ken Kurson, January 8, 2019 3:05 pm
Eleni T. Kounalakis was sworn in as California's 50th Lieutenant Governor yesterday afternoon in a ceremony that looked more like a Who's Who of national Democratic power players than the perfunctory performance for one of the state's eight Constitutional officers.
Kounalakis has already built up more than the usual share of national and even international credentials. She served as President Obama's Ambassador to Hungary, the first Greek American woman to serve as an ambassador. Perhaps more on the minds of the politicians who flocked to her signing-in is the fact that her father, the Sacramento-based real estate developer Angelo Tsakopoulos, is one of the most prolific donors in the state. His funds have been sought, to be sure, but so has his wisdom, and the 82-year-old has earned a reputation for shrewd investments, in real estate and candidates.
Former Michigan governor Jennifer Granholm served as master of ceremonies, reminding the crowd with her funny and easy manner why for a while there she was frequently discussed as a possible presidential candidate.
Then came Nancy Pelosi, who has known both the new governor and new lieutenant governor for decades, and referred in a charming way to her past with both of them. Ever the able politician, the Speaker acknowledged the half dozen of her congressional colleagues who were in the audience. Later, she struggled to recall Gray Davis' name and went with an awkward "This guy knows what I'm talking about, right, Governor?"
But perhaps the most notable appearance was that of the new governor himself. Having just completed his own stretch as Lieutenant Governor before graduating to the big desk, Governor Newsom is acutely aware that the governor and lieutenant, who run separate campaigns, are not always on the same page. Although Newsom and Governor Brown seemed to work well together and were in fact old family friends, Governor Davis revealed on Capital Public Radio yesterday that Gavin Newsom had approached him eight years ago with a plan to challenge Governor Brown. Davis says he advised the ambitious young San Francisco mayor and entrepreneur to wait his turn, which seems to have worked out just fine for all.
Still, it definitely got people's attention in the packed room (which itself was noteworthy — how often do you see people standing in the rafters on the second floor to watch a lieutenant governor sworn in?) that the governor himself was on hand to administer the oath of office. California Globe believes Kounalakis to be the only constitutional officer Newsom swore in; when he himself became lieutenant governor, his father Judge William Alfred Newsom III, swore him in. The two offices frequently experience friction associated with a leader and his constitutional successor, especially when they do not run as a team. Newsom related the story attributed to John Kerry that a LG's job is to wake up, check the obituary section of the paper, and if the governor's name isn't in it, go back to sleep.
The implication that the lieutenant governor didn't have much responsibility would not have landed so well in a roomful of Eleni partisans were it not for the governor's skill at oratory. But just in case anyone missed the point, he doubled down. While administering the "repeat after me" portion of the oath, Newsom said, "Repeat after me … and do so for the next eight years." It was said in fun but there's an edge to it, too.
Eleni – universally referred to by her first name, reflecting both the complexity of her surname and her cheerful, approachable persona — has made affordable higher education and clean oceans the centerpieces of her race. One could hardly pick two less controversial issues, as befits an office whose main job is to not earn damaging headlines and wait for the governor either to die or be promoted.
Ted Janus, an investor in San Francisco who raised funds for Newsom and Kounalakis and attended the swearing-in, says the charm offensive is working.
"I have known Eleni for more than 20 years, and we serve on the Haas School of Business board together," Janus told the California Globe. "Eleni is very capable and works incredibly hard, as witnessed during her 58-county campaign tour. Maybe most important, Eleni listens and will listen to all Californians as she pushes for more access and higher quality at public universities in the state."
Janus added a humble brag with special relevance to California strivers. "My wife and I have all our four degrees from UC Berkeley and neither of us would have been able to afford to go to a private college."
Another fan who made the trek is Tori Verber Salazar, the District Attorney for San Joaquin County. "I heard about all the amazing accomplishments and was speaking with a good friend, Rima Barkett, and she knew Eleni so we brought her in," Salazar told the Globe. "She came to Stockton twice to meet and engage with the community. What I like about Eleni is she does two events when she comes — she raises money but she also does a community event. She did a women's empowerment panel and spoke to women about her journey and people had a very personal conversation with her about balancing a career and children and a husband and running for office. Once you met her you knew she was a genuine, brilliant hard working individual who will do great things for California."
With friends in high places, a massive fund-raising base, a winning smile and a record of achievement, Eleni might just be ready to step into the governor's loafers. That will, of course, require a vacancy. But as was made clear eight years ago when Newsom contemplated a challenge of his old friend Jerry Brown, the state is led by by someone with a lot of ambition. That vacancy might just come sooner than later.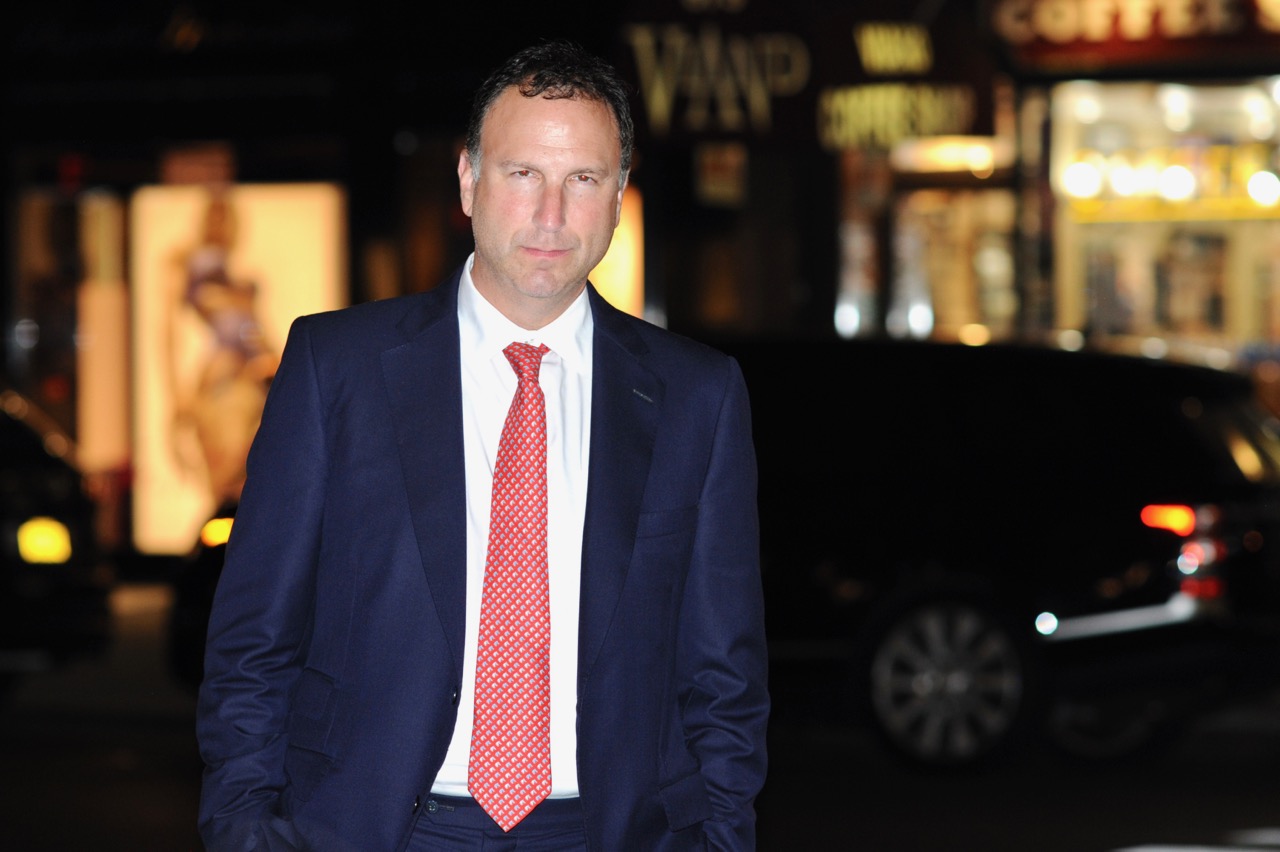 Latest posts by Ken Kurson
(see all)