The View's legal expert does a 180 on Second Amendment
Liberal Sonny Hostin veers right on gun rights
By Joel Brizzee, June 23, 2021 8:18 pm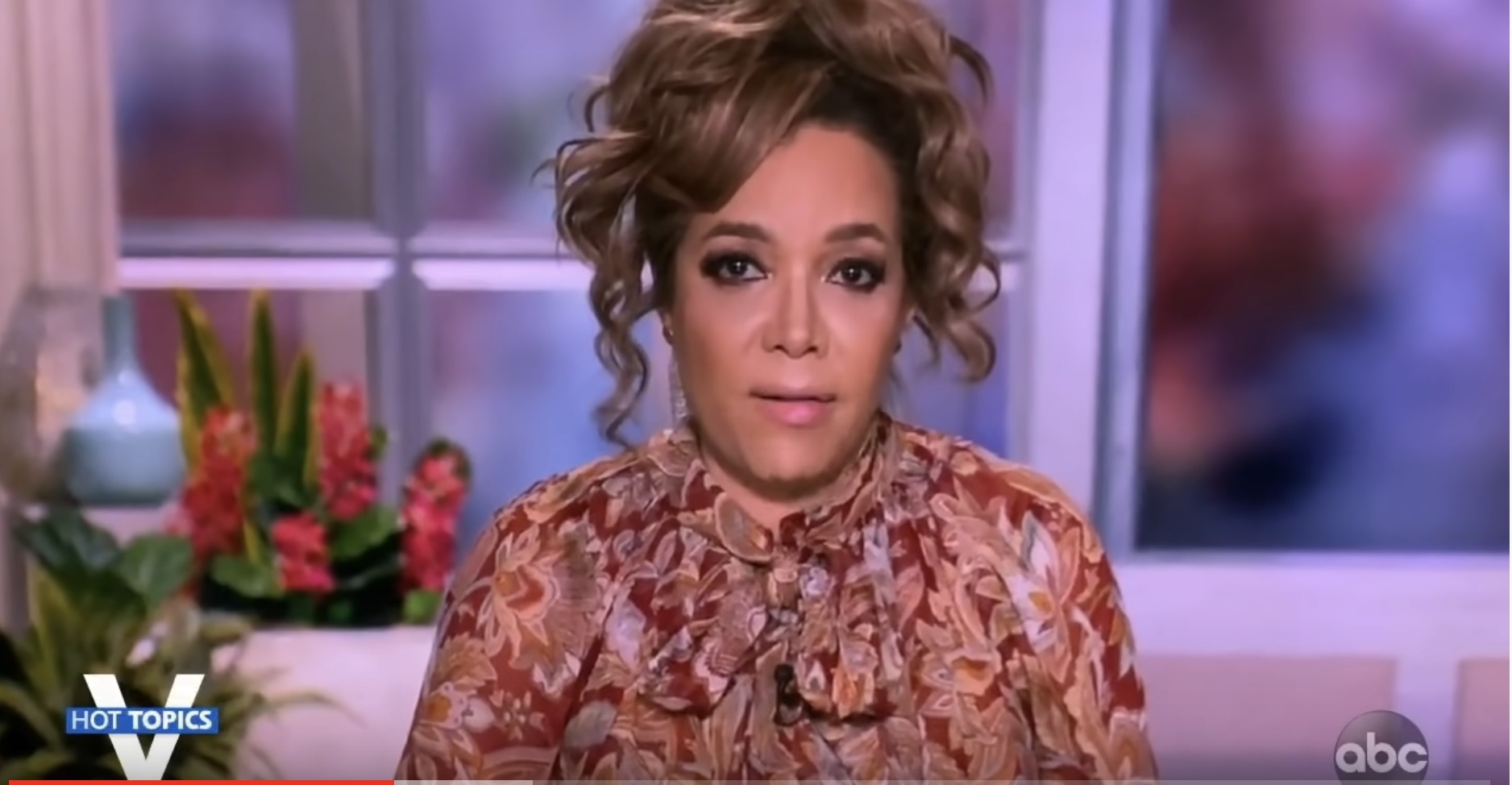 Americans know what they are in store for when they turn on "The View" each morning. Whether they're watching to enjoy the incessant cackling or simply prefer their "news" from the most biased source on television, ABC's The View has become a staple in the American meta-news-media for over 20 years. Since Barbara Walters, through Rosie O'Donnell to the current Whoopi Goldberg, the stage has been set for 4 liberal women and 1 conservative woman to dish a hot take on our news cycle.
Sonny Hostin, one of the show's most progressive panelists shocked viewers with her about-face on guns this week. The former lawyer, historically critical of 2nd Amendment rights, shocked viewers on Wednesday morning when she shared, "A lot of my friends and family members have begun to purchase guns, they've begun gun training and, I think, a lot of it has to do with the increase in violence against Black people." This is in stark contrast to what she said three months ago to the day. "I don't think we can any longer equate freedom with the unfettered right to own assault rifles." She bolstered this opinion with an emotional plea, "I feel like a hostage to the selfish people that insist on owning these weapons."
The problem with Hostin's contradictory positions, a mere 89 days apart, is that both are offered without any real evidence.
On March 23rd, Hostin was commenting on the tragic shooting that occurred in Boulder, Colorado in which Ahmad Alissa, a Syrian immigrant, horrifically murdered 10 people in a grocery store, including a police officer. While the weapon Alissa used was an AR-15, Hostin knows that there are plenty of laws that regulate purchasing and possession of such weaponry. Alissa had to meet an age requirement, a background check, have a clean criminal record and undergo a holding period for the gun itself. This is hardly "unfettered". The framing around gun purchases in this country, bolstered by people like Sonny Hostin, make it sound like an 18-year-old can walk to any store and walk out with a handgun or semi-automatic rifle within an hour… which is simply untrue. It's also well documented that the FBI already had Alissa on a watchlist prior to his devasting rampage. Hostin, being the legal expert, knows all of this but enjoys the privilege of being a progressive in a sea of liberals. No one would have called her out back in March because she was toeing the Democratic line – Guns Bad.
Fast forward to June and Hostin sounds like she's ready to start writing checks to the NRA. Hostin shields her new pro-gun stance from criticism by clever framing. Her entire opinion rests on the clause she conveniently inserts at the end of her statement, "…a lot of it has to do with the increase in violence against Black people." She veils this statement with comments made by both FBI Director Christopher Wray and President Joe Biden as the backdrop. Wray stated at the January 6th hearing:
"I would certainly say, as I think I've said consistently in the past, that racially motivated violent extremism specifically of the sort that advocates for the superiority of the white race is a persistent evolving threat… It's the biggest chunk of our racially motivated violent extremism cases for sure and racially motivated violent extremism is the biggest chunk of our domestic terrorism portfolio."
Biden amplified the assessment even further: "According to the intelligence community, terrorism from white supremacy is the most lethal threat to the homeland today." Attorney General Merrick Garland has made similar statements.
Given the apocalyptic scene painted by our government officials and news media, Hostin can now change her opinion without explanation. Suddenly … Guns Good.
So what exactly has changed for Sonny? The Democrats put out a talking point, the media packages it, and celebrities help sell it to the populace. Suddenly, guns are good for Black people because the Black community faces unprecedented danger according to unverified data from the intelligence community. This is further promoted by the Democrat in the White House, framed by TV anchor-activists like Joy Reid and Don Lemon and finally sold by Sonny herself, the quasi-media/quasi-celebrity of The View.
A year ago today, Sonny did not believe her friends and family needed to be buying guns and taking safety courses. For clarification, I asked if any of her friends or family members were specifically buying assault rifles. No answer was given after my request for comment.
America finds itself in a media environment that minimizes BLM violence, while it simultaneously paints January 6th as the worst attack on American soil since Pearl Harbor. The rules have clearly changed. Consistency is no longer relevant. The national bullhorn is controlled by one entity and its clear what ideas they want promoted.
It is bad that white people have access to assault rifles. It is good that black people buy more guns. It is unimportant that Jews and Asians in this country are facing high rates of ethnically motivated hate crimes. Speaking about Black-on-Black crime perpetuates ugly stereotypes. Affirmative action is progress. Judging people based on skin color is right.
These notions, long decried by the majority of American people are now being propagated all over the country. Hostin's duplicity on guns merely scratches the surface of the larger cultural battles currently being waged in America. If Hollywood would dare aim for consistency—or at the very least admit when it's changed course on a particular issue and provide substantial reasons—we'd all benefit from their honesty. But until we demand better from the people who talk down to us on television, we can count on the hosts of The View treating us like fools.
Latest posts by Joel Brizzee
(see all)