California Bids Farewell to a Freedom Fighter
Scholar, writer, and geopolitical analyst Alex Alexiev dies at 77
By Lloyd Billingsley, July 29, 2019 11:50 am
With nearly 40 million people in the Golden State, Californians may be unaware of heroic persons in their midst. Such a hero was Alex Alexiev, who lived in Templeton, San Luis Obispo County, from 1999-2014, and passed away on Sunday in his native Bulgaria at the age of 77.
"Alexiev was the son of Rayko Alexiev, a renowned Bulgarian writer and caricaturist, who was tortured and killed in 1944, following the communist takeover of Bulgaria," notes Josh Friedman of Cal Coast News. "Alex Alexiev escaped communist Bulgaria in the 1960s, resettling in California and embarking upon a long career as a geopolitical analyst, working for think tanks, as well as the United States Department of Defense."
After undergraduate and graduate studies at UCLA, Alexiev worked for the Rand Corporation and other think tanks. As Friedman notes, Alexiev was part of "Team B," commissioned by the CIA, which swayed U.S. policy "toward a more aggressive approach to countering the Soviet Union and with influencing the American weapons buildup that began under the Carter Administration and accelerated under the Reagan Administration."
After the collapse of Communism, Alexiev became advisor to Philip Dimitrov, Bulgaria's first post-communist leader, and directed the Bulgarian bureau of Radio Free Europe. Alexiev's books include Marxism and Resistance in the Third World: Cause and Effect, and he wrote countless newspaper articles including "Gorbachev Has Met His Match," in the Los Angeles Times.
Alexiev was also an expert in radical Islam, authoring articles such as "Playing by Islamofascist Rules." In recent years, Alexiev became a regular contributor to the American Thinker and served as managing editor of Bulgaria Analytica.
"He will be sorely missed by the team and by the readers," the website reads. "His insight and intellectual prowess were only matched by his devotion to help readers navigate through the risks and challenges of life." Alex Alexiev leaves behind six children.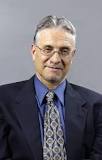 Latest posts by Lloyd Billingsley
(see all)