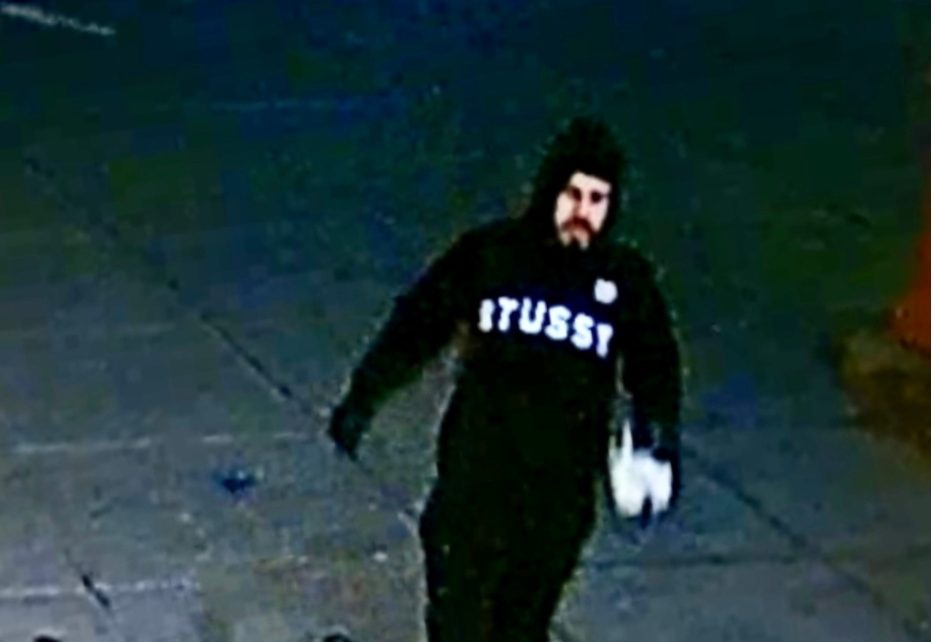 Arsonist Who Firebombed Republican Group's HQ Sentenced to Five Years in Federal Jail
Carlos Espriu also fined over $5,000 for attempted arson
By Evan Symon, May 25, 2021 2:37 am
The Riverside County man who firebombed a Republican group's office in La Quinta last May was sentenced to 60 months in a federal prison on Monday on one count of attempted arson.
Press play to hear a narrated version of this story, presented by AudioHopper.
On May 31, 2020, during the nationwide George Floyd protests and riots, Carlos Espriu of Palm Desert tweeted "I wanna go burn (stuff and) get hit with tear gas." Early that morning, he went to the East Valley Republican Women Federated (EVRWF) headquarters and proceeded to throw a Molotov cocktail comprised of three bottles taped together into the building in an attempt to burn it down, as well as smashing parts of the building with a baseball bat.
Photos of the then-unknown man from security cameras quickly went out, with proposed charges ranging from arson to domestic terrorism quickly going out, as well. Law enforcement agencies, including the FBI's Inland Empire Joint Terrorism Task Force, quickly zeroed in on Espriu, eventually arresting him after a legal search on his dashboard camera found a recording where he went into detail about what he did to the EVRWF HQ, including what he exactly did and how he tried to get others to help him.
After being charged, Espriu pled not guilty in September 2020. However, with growing evidence against him and calls for increased charges, Espriu switched to a guilty plea in March 2021 or one count of attempted arson of a building.
This led to Espriu's sentencing by United States District Judge Percy Anderson on Monday. Espriu received 60 months, or 5 years, in a federal prison, as well as paying $5,426 in restitution for the damages.
"A lot of the crimes that happened nationwide during the George Floyd protests are starting to get jail times and huge fines," explained former San Diego lawyer Thomas Harley to the Globe. "Those protesters in Minneapolis are facing huge fines. One was literally given a fine of $12 million for that stunt, along with four years in jail. And that guy is in his early 20's, so he wrecked his life right there."
"Same thing happened today in Southern California. One Molotov gave him five years of federal time plus a large fine. It's not $12 million, but it is significant. Plus, a lot of these rioters were screaming about how they would not be punished, like those people who stormed the Capitol Building in January."
"It's being made clear, that despite the country being quite partisan right now, the courts don't really care what side you're on. If you destroyed property, threatened lives, and really caused a huge conflagration like that? It doesn't matter how politically motivated it is, it's still a crime and you're doing time."
"I may be biased being a lawyer, but sentences like the one today really do make it clear just how important justice is and how it is still working. At the end of the day they broke the law, and now they are paying for it. And we're only going to see more of these George Floyd rioters and vandalizers get sentenced this year. As we speak, investigators are still poring through tons of videos and audio finding out who exactly did what. It may not be as quickly as people would like, but we are still getting them."
Other George Floyd riot cases are expected to be heard throughout the year in California and across the country.

Latest posts by Evan Symon
(see all)