Brad Parscale: California Leads in Campaign Donations for President Donald Trump
'Trump will be a dynasty that will last for decades that will turn the Republican Party into a new Party'
By Michelle Mears, September 8, 2019 4:32 pm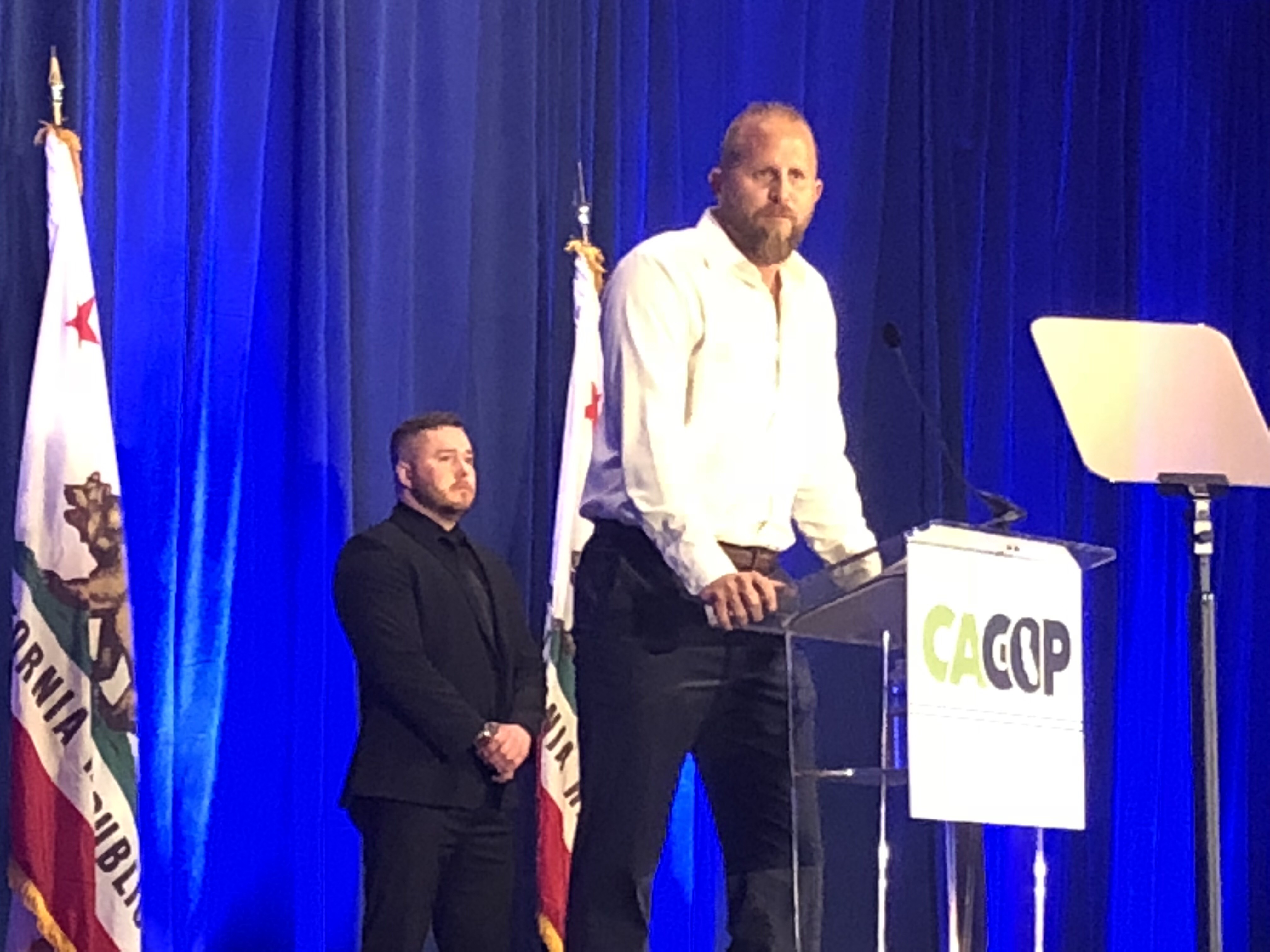 President Trump's campaign manager Brad Parscale told a crowd at the California Republican Party Convention Saturday that California is the leading state for donations. This announcement was made to Republican delegates and guests gearing up for the 2020 election year at a convention in Indian Wells.
"There may not be a ton of you, but the ones we have are warriors," said Parscale who worked on President Trumps 2016 campaign as the digital advisor. He also helped launch America First Policies, a non-profit that promotes the President's agendas, and led digital strategies for the Republican National Committee.
In 2016 Trump lost by over 4 million votes in California and the states Democrat leaders, including Governor Gavin Newsom, have called themselves, "The Trump Resistance." 
"Many of you feel that we have written you guys off, that California doesn't matter. I will tell you this, there is a lot of work to be done but keep in mind this is not a swing state," said Parscale.  "We are taking lessons from 2016 to create a robust campaign for 2020. This fight isn't about future elections this fight is about the future of this country."
The Trump Campaign is investing heavily in the state by helping candidates get elected through a strong volunteer network. The Democrats in California wield a super supermajority in both the State Senate and Assembly.
Volunteers and candidates were reminded that turning California back to a red state won't happen overnight and it will take years to turn around the Republican Party, but Trump and his family are here for the long haul. Issuing a pronouncement that's been widely quoted over the weekend—and met with some blowback—Parscale referred to the way Trumpism might outlast this president's time in office.
"Trump will be a dynasty that will last for decades that will turn the Republican Party into a new Party," said Parscale. "But I can't do this alone, President Trump can't do this alone. It takes all of you stepping up."
Parscale understands the hardships Californians face with taxation, legislation and the skyrocketing cost of living. He used to live in San Clemente before migrating to Texas. In Texas, Parscale started a digital consulting firm that created web marketing strategies and oversaw all technical and functional aspects of those strategies. Prior to coming on board with the 2016 Presidential campaign, Trump hired Parscale's firm to work on one of his business ventures.
When it was announced he would be Trumps 2020 campaign manager Eric Trump said in a statement, "Brad is an amazing talent and was pivotal to our success in 2016. He has our family's complete trust and is the perfect person to be at the helm of the campaign."
The CAGOP 2019 Conventions' purpose is to provide Republicans the tools needed to win elections in 2020 through training and education. Parscale spoke to the audience about his campaign strategy for President Trump, saying they have 130 million phone numbers and will be sending out millions of text messages during the 2020 campaign.
"We have the artificial intelligence to know who our voters are, where they live, what they care about and this helps optimize every campaign dollar," said Parscale. "Our data shows that 96 percent of those who donate vote. Our targets are precise, and we can hone in on what to do next."
The Trump Campaign continues to increase the Republican voter base through micro, not macro, management.
Here at the CAGOP Fall 2019 Convention in Indian Wells for the California Globe. Here is President Trumps Campaign Manager in 2016 Brad Parscale. #CADeservesBetter

Posted by Michelle Mears on Saturday, September 7, 2019
"Yes, even in California. We are finding new Republicans every day," said Parscale, who plans to create an army of volunteers across the country to register voters, engage and persuade voters, and increase voter turnout.
"We are  laying the foundation for Republicans to follow for decades," said Parscale.
In June, a Trump Victory Initiative was launched. The goal is to train two million volunteers in all 50 states, including California.
"We had 430 thousand registered voters who did not show up in 2018. We cannot let that happened again in 2020," said Parscale. He told the Republican crowd that the democrat party will do anything possible to tip the scales in their favor including lie, cheat, manipulate the system, use social media giants to censure, play with algorithms and use fake news.
The Trump campaign wants to also help the National Republican Party regain many of the seats they lost in the House of Representatives in 2018, and California has a chance to take back at least eight, including House Speaker.
"We can't do anything without you volunteers. There are 100 million registered voters for Donald Trump but we need them to turn out and vote. But there is nothing is more impactful than face-to-face interaction. It is more impactful than anything I can do on Facebook to persuade and turnout voters. That is the key to our success," said Parscale.
Parscale added: "California plays a critical role in our success."
Latest posts by Michelle Mears
(see all)