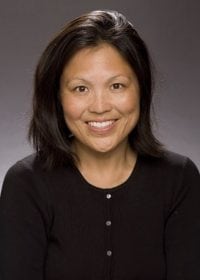 California Labor Secretary Julie Su Confirmed By Senate As Next U.S. Deputy Labor Secretary
Su barely passes 50-47 in Senate after months of delays to ensure her elevation
By Evan Symon, July 13, 2021 2:28 pm
California Labor Secretary Julie Su was confirmed by the U.S. Senate as the next Deputy Secretary for the Department of Labor in a narrow 50-47 vote, becoming one of the last Deputy cabinet members, as well as one of the most controversial nominees, to be elevated this year.
Secretary Su has been languishing as a Deputy Labor Secretary nominee since January, with an unusually long wait by the Senate following her confirmation hearing in March and the Senate Health, Education, Labor, and Pensions (HELP) Committee barely approving her in April 13-9. While supporters pointed out her strong commitment to labor rights, her pursuit of higher wages for workers, and protecting immigrant workers, opponents charge her with having severe mismanagement issues, such as helping allow the $31 billion unemployment fraud in the California EDD to occur under her watch, and anti-freelancer positions, such as her support for the controversial AB 5 employee reclassification law. At one point, it became so controversial that a full page ad against her appeared in the Wall Street Journal.
However, unlike other nominees that garnered the votes of Republican Senators, Su proved to be so polarizing that Senate Republicans refused to budge on the issue of nominating Su, necessitating a wait of several months until enough Senate Democrats were guaranteed to be in Washington for the vote.
"It was that thin a decision," explained Washington-based political analyst Jackie Grissom to the Globe on Tuesday. "We've seen this with a lot of late nominations like the past. Senators usually try and be there for direct cabinet members. But Deputies aren't seen as that important, so many Senators are either doing other things or are out of town during that time. Especially if they know that the vote is a lock."
"But Su was one of those exceptions, so they put her on ice, so to speak, for several months to ensure they got the votes. She was originally going to be a lock too, but once it was brought out to the other Senators what she had done in California and what her views were, it became obvious that a majority of Democrats had to vote on this, or Republicans could manage to block her. Hence why we are here in Mid-July waiting on a cabinet position."
A narrow 50-47 decision
Despite the controversy around Su, she was advanced 50-47 on Tuesday.
Many, including workers advocates and Democratic lawmakers, celebrated her approval.
"It is clear that workers need a deputy secretary of labor who is committed to building back a stronger, fairer economy, someone who will work diligently to make sure workers have a fairer and just workplace, a livable wage, a secure retirement, safe working conditions, access to accommodations and are treated with dignity and respect, which is why I'm so glad to support Julie Su's nomination," said Senator Patty Murray (D-WA) on Tuesday.
However, many business, freelancer, and industrial organizations decried her nomination, painting her as a fraudster, and comparing her to corrupt cabinet officials during the Harding administration a century ago.
"Under Su's watch, countless Californians were left waiting for desperately needed benefits, while prison inmates raked in fraudulent unemployment insurance payments," expressed Tom Manzo, President of the California Business and Industrial Alliance (CABIA) in a statement following the confirmation. "Problems continue to plague the state's UI system to this day. Does that sound like the track record of someone who deserves a promotion? It's clear that Julie Su is not qualified to lead at the Department of Labor, especially as the country struggles to recover from the COVID-19 pandemic. The status quo in California is indefensible, and with Su at the DOL it could soon be exported to the rest of the country."

Latest posts by Evan Symon
(see all)