California's Mayors Split on Vacation Home Tax Bill Aimed to Aid Homeless
Removing mortgage interest deduction on second homes could bring in between $400 million to $500 million per year for homeless housing funding
By Evan Symon, March 11, 2020 6:15 am
"More money is necessary. But it's not sufficient. More money needs to be accompanied by some form of legal mandate for all of us to bring people indoors."  ~Sacramento Mayor Darrell Steinberg
On Monday, California's Big City Mayors of the largest 13 cities in the state, met in Sacramento and agreed that more state money is needed to add housing in California. While they were unanimous in agreeing on that, the mayors were split on whether or not Assembly Bill 1905 was the means to cover homeless funding.
13 mayors, 1 bill
AB 1905, authored by Assemblyman David Chiu (D-San Francisco), would remove the mortgage interest deduction (MID) on all non-primary homes in the state while also lowering the amount of mortgage interest citizens could claim on their primary homes. Any home loans received in 2018 or later would MIDs reduced from $1 million to $750,000 on state taxes under the bill. This would make state MID caps the same as federal MID caps.
Previously deducted money to the Franchise Tax Board would go directly to the bill-established Housing and Homeless Response Fund. According to AB 1905, the Fund would "finance immediate and long-term solutions to homelessness informed by a best-practices framework focused on moving homeless individuals and families into permanent housing" and support "the efforts of those individuals and families to maintain their permanent housing."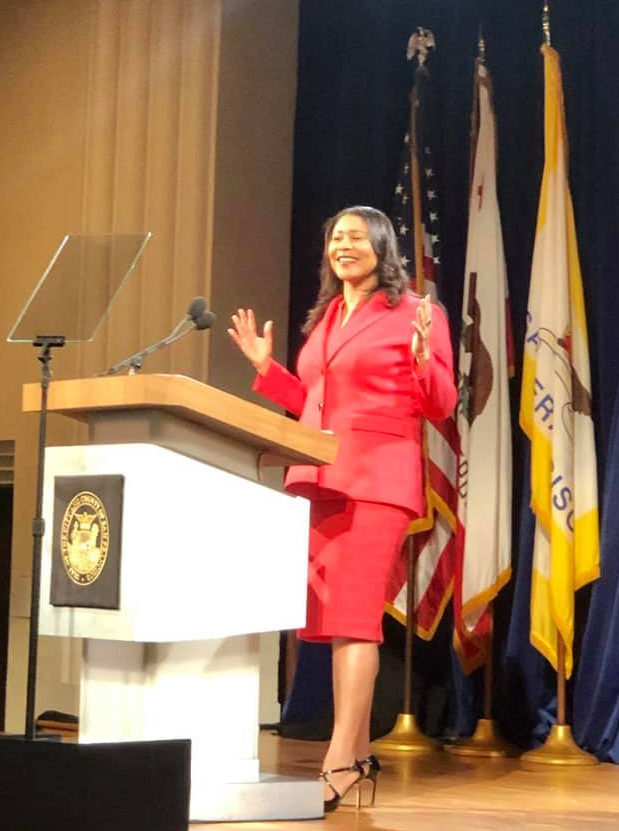 It is estimated that AB 1905 would bring in between $400 million to $500 million per year.
9 of the 13 mayors at the Big City Mayors meeting approved of AB 1905, citing the need for more affordable housing and the need of more state tax money to fund it.
"In San Francisco over the past two years, we helped to get over 4,000 people off the street," stated San Francisco Mayor London Breed on Monday. "But when you look at the last point in time count and the conditions that you see, it looks like we haven't even made a dent in the problem."
"We know what works," added Stockton Mayor Michael Tubbs. "We know that we need housing. We know we need supportive housing. We know we need more affordable housing."
Hosting Mayor Darrell Steinberg of Sacramento noted that the bill would back up what California's values are.
"This bill to me is a pretty good statement of what should be California's priorities and values," explained Mayor Steinberg. "More money is necessary. But it's not sufficient. More money needs to be accompanied by some form of legal mandate for all of us to bring people indoors."
Opposition to AB 1905
However, several of the mayors disagreed with the other 9. The other mayors stressed that many homeless people currently on the streets refuse help. Many also noted that the state currently has a surplus in taxes, but AB 1905 will raise taxes on many homeowners anyway, and has been called by many as a "tax on the rich."
"Our message is very clear, which is a sense of urgency and a sense of purpose," explained San Diego Mayor Kevin Faulconer. "Let's use the dollars that we have and let's use them now."
The need for more funding has also come after the mayors admitted that they had spent over 90% of the money allocated in 2018 for state help, and have not received any of the $650 million the state Legislature earmarked last year. Experts have said that the bill doesn't factor in many variables.
"People are just going to sell off their houses for above market rates," said former realtor Hani Walsh. "A lot of these homes are vacation homes or are rented out to make money. When the boom hit San Francisco, a selling spree happened and prices were still high. LA and San Diego have seen similar results. Or people will simply pay off their loans. That happened at several places a few years ago in California when there was a tax rate threat."
"This will not bring in $500 million a year. A lot of people in it for the landlord game will sell, and those houses will go to rich families or corporations who will buy in cash and completely go around mortgages. The state has $650 million currently sitting there not handed out. Let's go through that first, as well as the rest of the remaining money, and see where we are then. Allocated money is temporary, but taxes last a lot longer, and once the state has a new source of income, they may be unwilling to undo those taxes."
"There are over 150,000 homeless people in California right now. They need money now, such as that money already allocated to helping house them permanently. It just needs a non-long term solution. AB 1905 is a long-term solution to a shorter term problem that's already actively being solved as fast as possible."
AB 1905 is currently in two Assembly Committees and is scheduled to be heard soon.

Latest posts by Evan Symon
(see all)