Cancelled Appropriations Meeting, Budget Discussions Adds to Delays of Pending Legislation
George Floyd protests shut down Sacramento, creates logjam of bills
By Evan Symon, June 2, 2020 2:17 pm
On Monday, due to escalating George Floyd riots and protests in Sacramento, the state Senate cancelled all meetings and hearings, with Governor Gavin Newsom ordering all government buildings in the downtown to shut down.
The delay, compounded by Sacramento Mayor Darrell Steinberg setting a curfew, led to at least one more day of delayed votes and discussion.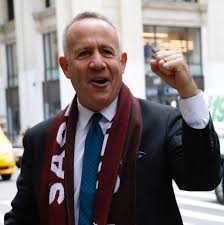 "It is not foolproof, because we have seen in other communities throughout the country it has had mixed results," said Mayor Steinberg during a press conference. "But we should take every step that is reasonable to keep our community safe."
Currently, California lawmakers have less than two weeks to turn in an agreed-upon 2020-2021 state budget. The coronavirus pandemic essentially wiped two months away from the year in which lawmakers had time to make a budget and expand upon the Governor's budget proposal. Revised revenues projecting a $54.3 billion budget deficit following the economic downturn also added to the workload, as Governor Newsom released a revised budget to work on. While the Senate has also released a budget, Monday's cancellation delayed the Assembly budget proposal from going out and gave less time for all sides to come to an agreement over spending.
If the budget is not passed by June 15th, both houses of the legislature would forfeit their salaries for a year.
"Brush cynicism aside for a second," exclaimed "Dana," a State Capitol employee. "If they don't get paid, lawmakers in the Assembly and Senate could become less motivated, or apathetic."
"They seriously work hard and try to do the best for their districts, and they deserve compensation. Again, remove all cynicism or political preference or feelings about the government. It's a hard job. And they'll  do everything they humanely can to meet that budget deadline."
"That delay today is going to rush things even more, but everyone sort of knows what they want already in the budget. The big headache is getting it all down in one document, and then revising it when it comes time for a final hand-in."
The riots also delayed critical meetings, such as the Senate Appropriations Committee hearing. The Appropriations Committee, the final committee vote before a floor vote, has often been one of the major stop-guards in the lawmaking process. Debates over the cost of a bill often kill a bill before approval.
"Everyone is rushing to get bills approved and onto the budget so that the approved bills can become law in 2021 rather than later," Dana added. "If they're dragged to the next session, it could be another whole year before the law is enacted."
"That means the Senate committee has to meet ASAP during the week, and it also means a day less for bills to be discussed and voted on."
Sacramento has been hit hard by George Floyd protests and riots during the weekend and Monday, with 2/3rds of the downtown area estimated to have been damaged in some way. Despite a general calming down, Mayor Steinberg is expected to extend curfew for another day and government buildings are to remain closed. However, critical government meetings and hearings, such as the Assembly Appropriations Committee Hearing, are expected to be heard.

Latest posts by Evan Symon
(see all)