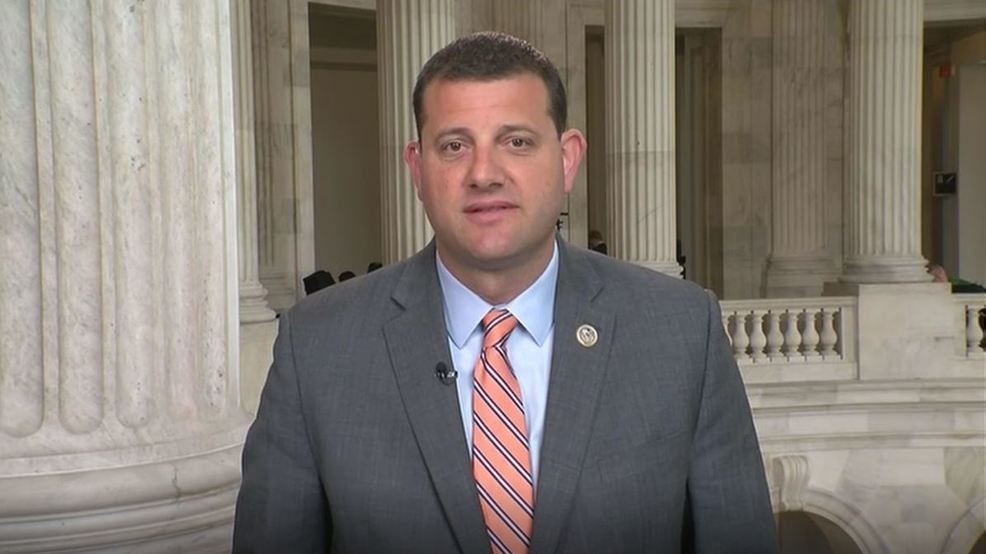 David Valadao Retakes San Joaquin Valley District, Defeats Rep. TJ Cox
Republican Valadao announced winner, defeats Democrat Cox by nearly 2,000 votes
By Evan Symon, November 27, 2020 6:07 pm
On Friday, former Congressman David Valadao announced his victory in the 21st Congressional District over Congressman T.J. Cox (D-CA) following numerous projections from major outlets including the AP.
Valadao and Cox had been in one of the closest House races nationwide, with Valadao maintaining a slight lead over Cox for several weeks before the election due to a Twitter scandal from the Cox campaign, as well as news of unpaid taxes and unpaid federal income taxes. Valadao, a Hispanic dairy farmer turned politician, had also previously been the San Joaquin Valley's Congressional representative from 2013 to 2019, losing to Cox in 2018 during the 'blue wave' midterms that year by only 862 votes. However, Valadao moved above the threshold on Friday to take back the seat. As of Friday, with over 97% of the vote in, Valadao is leading Cox by nearly 2,000 votes 85,373 to 83,619.
"This Thanksgiving, as the coronavirus continues to spread and our community and nation struggle, we desperately need relief, said Valadao on Wednesday before the election was called. "The only way we will get through this is by sticking together as Americans, not divided by political parties. When I head back to Washington every resident of the Central Valley has my word that I will continue to always put this community first."
On Friday, he added to his Wednesday comments on Twitter, saying "I couldn't have asked for a better team working so hard this cycle to bring our message to CA21 voters! Thank you to all our volunteers for their commitment to Team Valadao."
I couldn't have asked for a better team working so hard this cycle to bring our message to #CA21 voters! Thank you to all our volunteers for their commitment to #TeamValadao https://t.co/IaLYz1TY0g pic.twitter.com/bnC5UQCeGV

— David G. Valadao (@dgvaladao) November 27, 2020
Despite a now-insurmountable lead by Valadao, Congressman Cox has yet to concede the election, with his campaign saying that they want every vote counted first.
GOP further repels 2018 Democratic blue wave gains
Political analysts have noted that Valadao's victory means that the GOP will not only have another seat in the House for at least the next 2 years, but that the blue wave of 2018 has been broken up even more and that major inroads have been made with minorities in California.
"Valadao retaking California 21 is huge," noted Heath Becker, a New York-based political analyst who focused on swing districts during the 2020 race. "The district is working class, nearly 75% Hispanic, and had a Democrat incumbent. On paper, the GOP shouldn't have won.
"But Valadao is popular, Cox made some huge gaffes close to election day, and more compassionate conservatism broke through for many voters. It wasn't close, but neither was 2018 either. In fact, Valadao beat Cox more than the number of votes he lost by in 2018.
"Look at the big gains Republicans had in California for Congress this year. Steel and Kim in Orange County, Garcia likely in LA and Ventura Counties, and Valadao now in Fresno and Kern. Look at who these people are. Asian, Hispanic, Women, localized professionals like farmers. They all have a combination of this along with more moderate GOP views.
"These all may have been taking seats back from the Democrats from 2018, but it shows that Republicans know how to win again in California. A greater focus on minorities, if not having a minority candidate in the first place. More opportunities for women. Digging deep in the county and finding the candidate who represents the people the best like a farmer sticking up for farmers and farm workers. And, most critically, being more moderate. They have the game plan now, and they've already executed it somewhat. Now they just have to expand it like the Democrats had been doing for decades.
"The California GOP is saying that this is all due to California's failed policies, and that's partially true. But a huge part is the GOP being more selective of candidates and tailoring them closely to districts and avoiding being too conservative in districts with a lot of Democrats. These wins, plus a lot of Republicans favored propositions going the way they wanted, shows that 2022 and 2024 are years they can take back even more ground, especially if Newsom continues to dig himself deeper following the French Laundry incident of a few weeks ago and continues to grow dissent from the man on the street.
"Valadao's win simply had a lot more ramifications than simply taking back a district. Democrats are beginning to lose ground on many demographics. They have to be panicking right now, especially in the Central and Southern parts of the state."
Final election results are to be out by December 11th. Cox is expected to concede in the next few weeks barring any radical vote count shifts.

Latest posts by Evan Symon
(see all)